Disney After Hours Returns in January with Savings for DVC Members
The late night events return to Magic Kingdom and Disney's Hollywood Studios in 2023 with Disney Vacation Club members eligible to save 20-25% per ticket.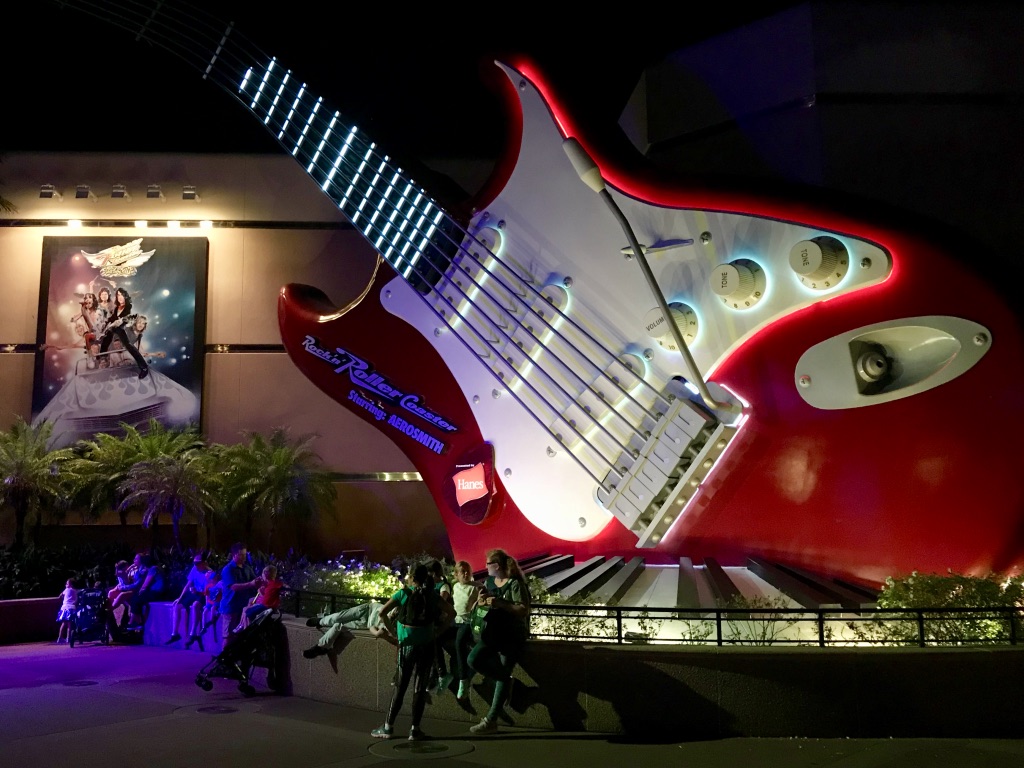 Making its return following the COVID-19 shutdown, Disney After Hours is back in 2023. Each of the two theme parks will host 12 late nights from January through April. These hard ticketed events provide late night hours to one of the Disney theme parks with limited attendance, short attraction waits and free snacks.
Magic Kingdom evenings begin on Monday, January 9 and will be held on a variety of Mondays and Thursdays through the end of March. Event hours run from 10:00pm until 1:00am, with ticket holders elgible to enter the park as early as 7:00pm. Prices vary by date, ranging from $135 to $159 per person. Disney Vacation Club members save $30 off the normal price for each night.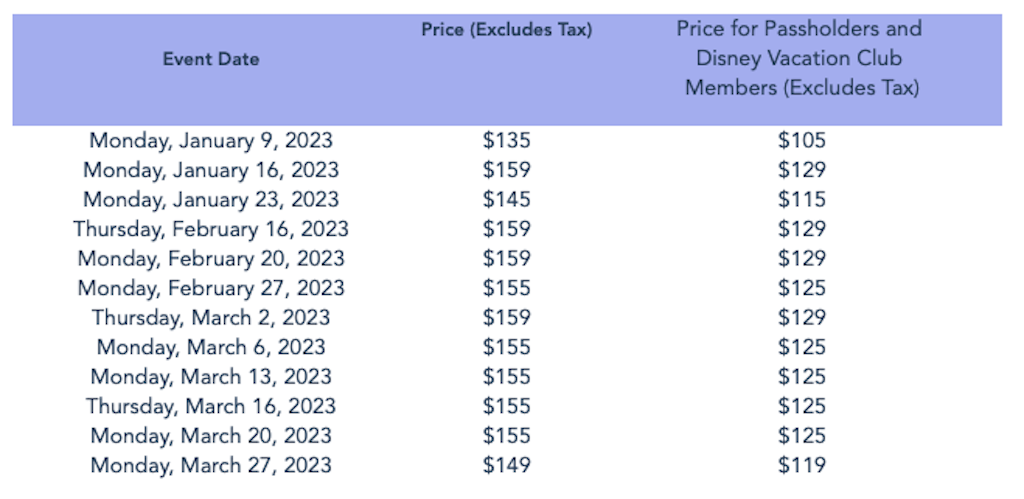 Magic Kingdom After Hours Dates and Prices
Disney's Hollywood Studios will host its first late night event on Wednesday, January 4 with the latest planned for April 19, 2023. Late night hours range from 9:30pm to 12:30am with attendees eligible to enter the park beginning at 7:00pm. Prices are $129 to $149 per person with a $30 DVC discount offered.
Disney's Hollywood Studios After Hours Dates and Prices
Separate theme park admission is not required if entering the park on or after 7:00pm. Attendees should expect most premier park attractions to be operating including Star Wars: Rise of the Resistance and Seven Dwarfs Mine Train. Select refreshments are offered at no additional cost including ice cream novelties, popcorn and bottled beverages.
Guests with Disney hotel reservations on event nights can begin purchasing tickets on October 4, 2022. Sales open to the general public beginning on October 7.