Inside are the just-released 2013 and 2014 points charts for the Villas at Disney's Grand Floridian Resort & Spa, along with some early cost comparisons with another Disney Vacation Club property.
Point values for the Grand Floridian appear to represent a new high in relation to other Walt Disney World based resorts. For instance, a Two Bedroom Villa at the Bay Lake Tower at Disney's Contemporary Resort during Magic Season is priced at the following:
Standard View: 48 weekday / 57 weekend
Lake View: 52 / 63
Theme Park View: 64 / 76
The same room at the Grand Floridian villas features a noteworthy increase in cost:
Standard View: 64 weekday / 75 weekend
Lake View: 74 / 88
Nightly point costs at the Grand Floridian run 30-40% higher than comparable views at Bay Lake Tower. In fact, the price for Grand Floridian Lake View rooms are constently higher than even the Magic Kingdom theme park view at Bay Lake Tower.
Complete point charts for 2013 and 2014 are located below (click to enlarge.)
{multithumb thumb_width=600 thumb_height=400 thumb_proportions=bestfit}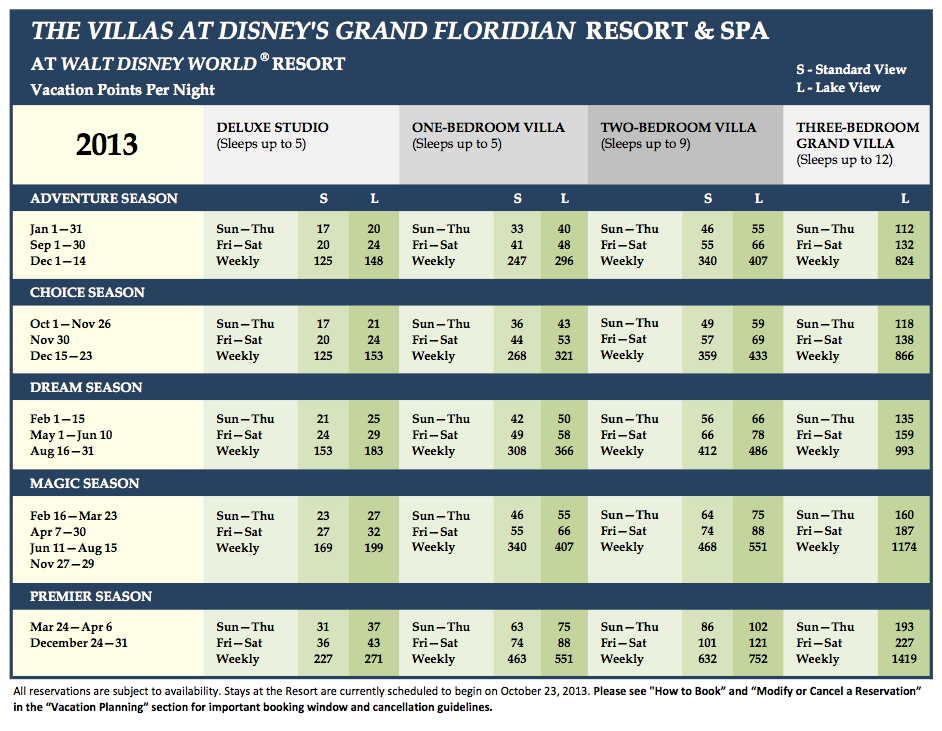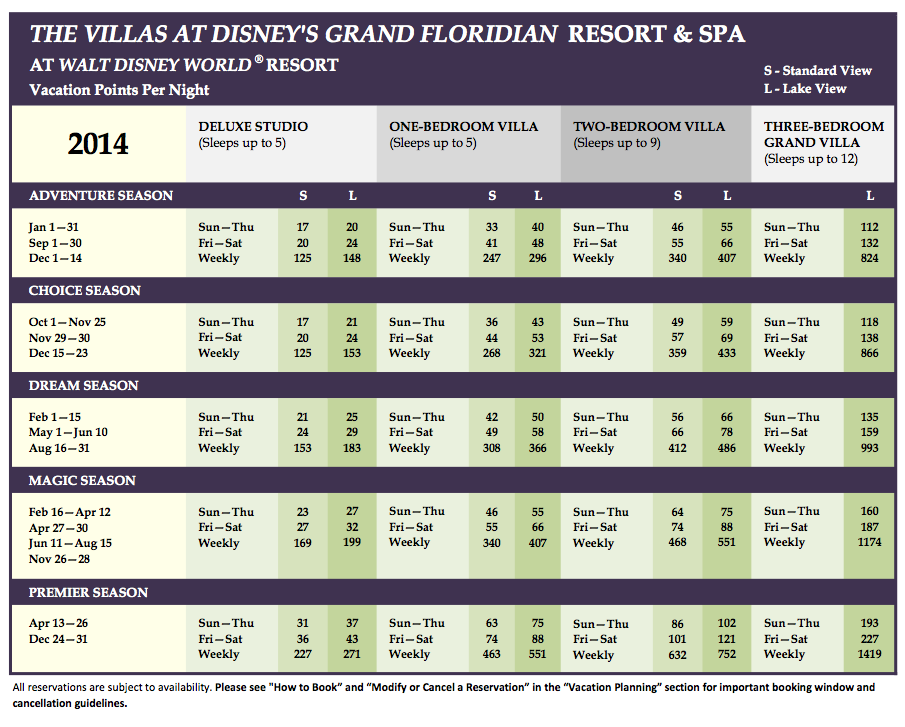 BLOG COMMENTS POWERED BY DISQUS