Skyliner Downtime Planned for January 2023
Disney's Skyliner will be closed for about a week for routine maintenance early next year, impacting transportation to and from Disney's Riviera Resort.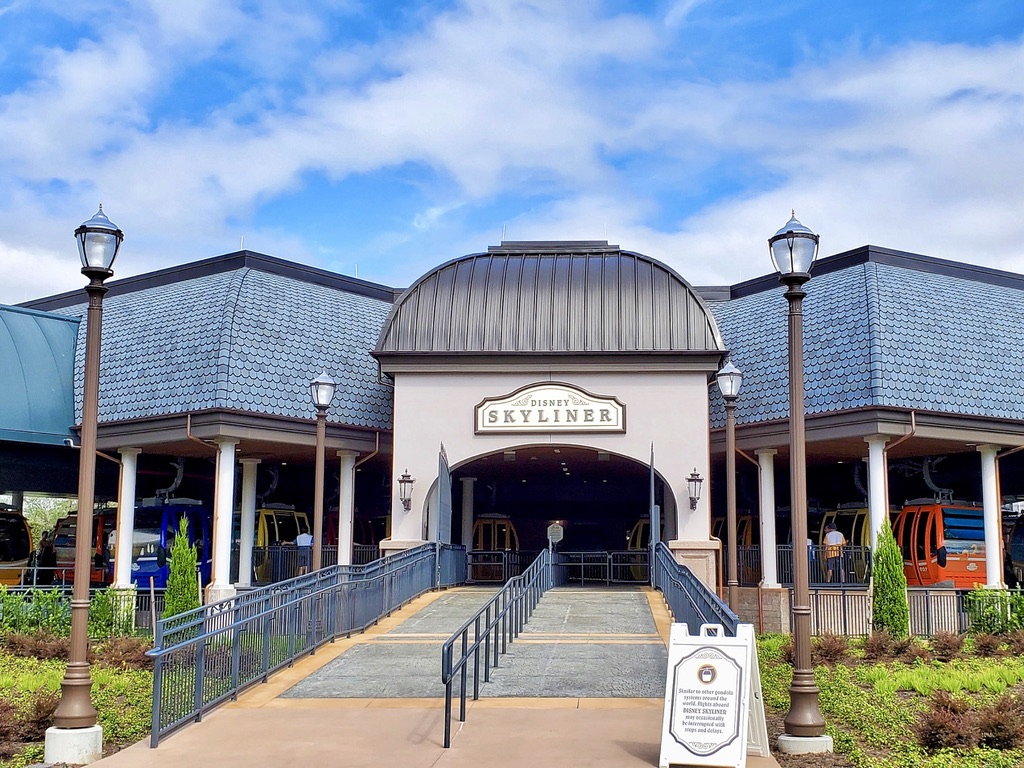 From January 22-29, 2023, Disney's Skyliner will be unavailable while routine maintenance is performed on the transportation system.
It is unlikely that the entire Skyliner route will be closed for this 8-day span, rather portions of the line will likely be unavailable for several days while the rest of the system continues to run. Disney's Skyliner actually consists of three separate spurs:
Disney's Pop Century Resort / Disney's Art of Animation to Disney's Caribbean Beach Resort
Caribbean Beach to Disney's Hollywood Studios
Caribbean Beach to EPCOT, which includes a station at Disney's Riviera Resort
One or more of those spurs may be scheduled to close for 2-3 days while the other routes continue to transport guests. The exact maintenance schedule will not be known until closer to January.
Late-January appears to be a target window for performing maintenance on the Skyliner. The system was down for 3 days in January 2022, a timeline which was reduced from the original estimate of 5 days.
During any Skyliner closure which eliminates transportation to or from EPCOT or Disney's Hollywood Studios, impacted resorts will offer bus service to the theme parks. Guests visiting Disney's Riviera Resort during this period should look for signs with updated information on Skyliner availability or speak to a resort Cast Member.