For many years Disney Vacation Club has produced a series of custom board games which were only made available via special events like the annual Disney Cruise Line member voyages. Now all owners have a chance to purchase one of these unique collectibles.
New to ShopDisney.com is a custom Disney Vacation Club edition of the classic board game "Operation."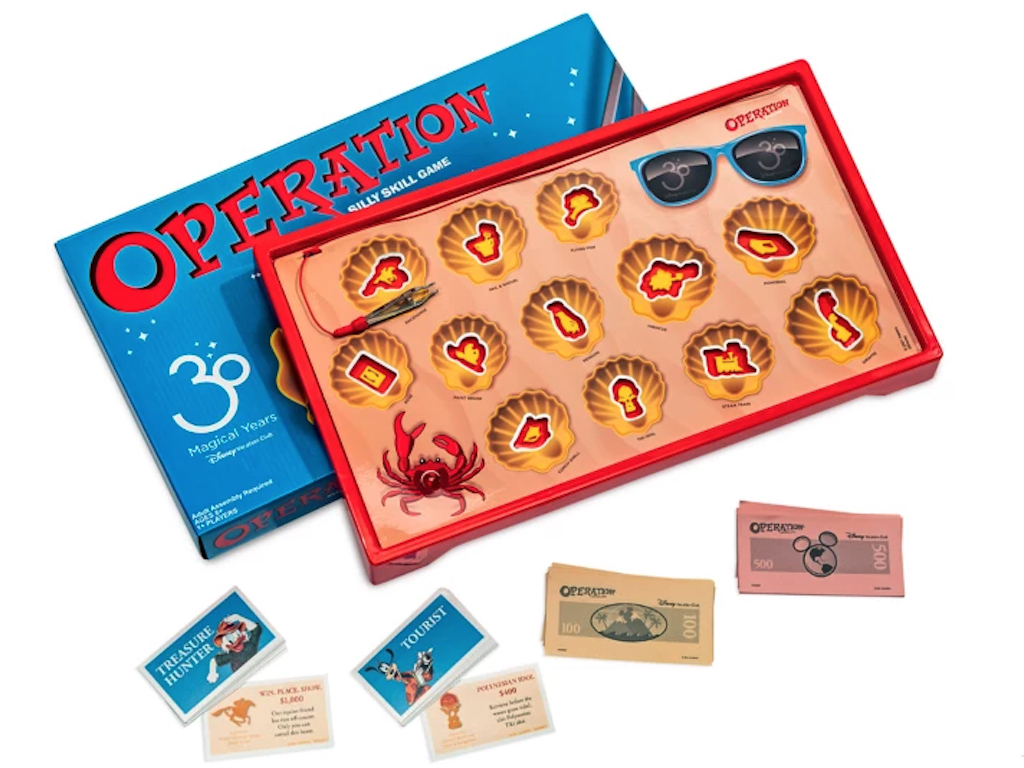 The game invites players to remove plastic icons from their favorite DVC resorts without getting "buzzed" for touching the sides of the opening. Twelve resort "charms" are featured including:
Conch Shell
Flying Fish
Giraffe
Hibiscus
Monorail
Pail & Shovel
Paint Brush
Penguin
Racehorse
Rose
Steam Train
Tiki Idol
The game includes a series of themed "Treasure Hunter" and "Tourist" cards to drive the gamplay. Faux $100 and $500 bills are also provided, with some reviving the cherished DVC mountain logo which was retired about 10 years ago.
The game is priced at just $19.99 with a 20% discount offered to Disney Vacation Club members. Click here for complete details regarding the Operation Game by Hasbro - Disney Vacation Club Edition.
---
Disclosure: DVCNews.com may receive compensation for products ordered via affiliate links. These links do not impact the amount paid by the consumer. Aside from affiliate links and ad networks (like Google Adsense), DVCNews.com does not receive any direct compensation--financial or otherwise--from Disney Vacation Club, Disney Store or any other Disney entity. We gratefully thank you for your support!
BLOG COMMENTS POWERED BY DISQUS