When Top of the World Lounge reopens on July 8, Disney Vacation Club members will find a few pleasant changes to the space.
Since the 2009 opening of Bay Lake Tower at Disney's Contemporary Resort, Disney Vacation Club owners have enjoyed the exclusive space for late night drinks & snacks with a premier view of the Magic Kingdom fireworks display. On July 8, the space reopens at Top of the World Lounge - a Villain's Lair.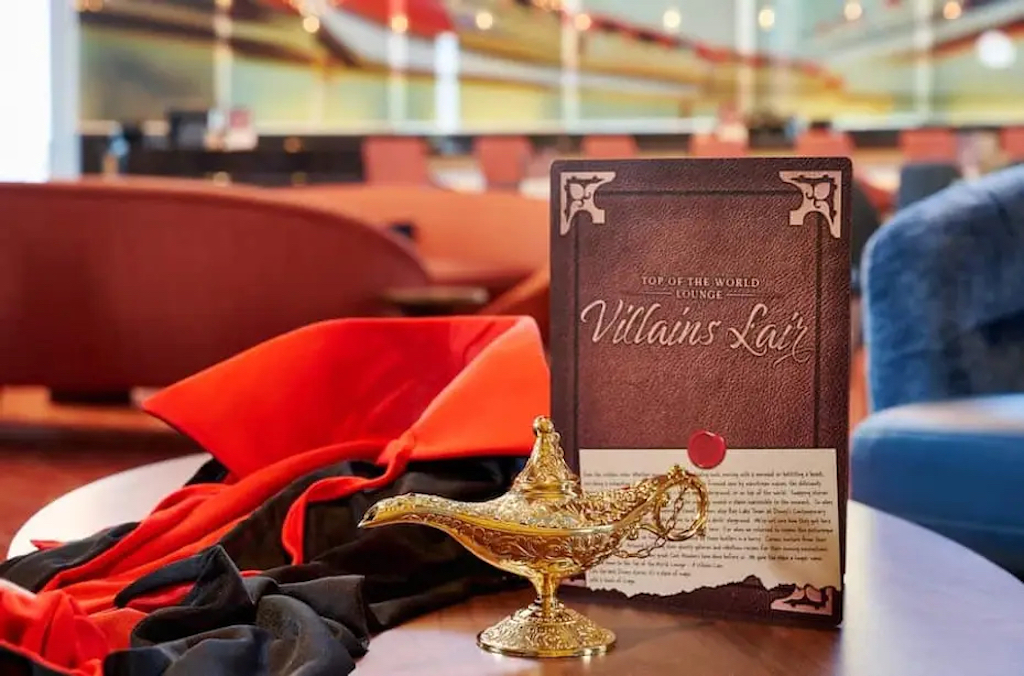 In the latest issue of Disney Files Magazine, senior vice president, Disney Vacation Club & Aulani Bill Diercksen talks a little about the recent enhancements.
"Refreshed with new carpet, furnishings, beverage offerings and an evolving slate of Member experiences and events, this 'elevated' escape is most famous for its stunning views of Magic Kingdom Park and Bay Lake."
New images of the interior reflect a bolder color scheme along with some changes to the seating. Outdoors, cushioned seating arrangements replace the utilitarian metal benches which once lined the building.
New themed menu items include a "Cherna-Board" of meats and cheeses and herb-roasted "Unfortunate Souls Shrimp" to "Lair-Made Hummus" and "Who's Afraid of Pork Belly Sliders." Cocktails will also fit their surroundings with names like "The Other Side," "The Underworld" and "Mirror Mirror Moonshine."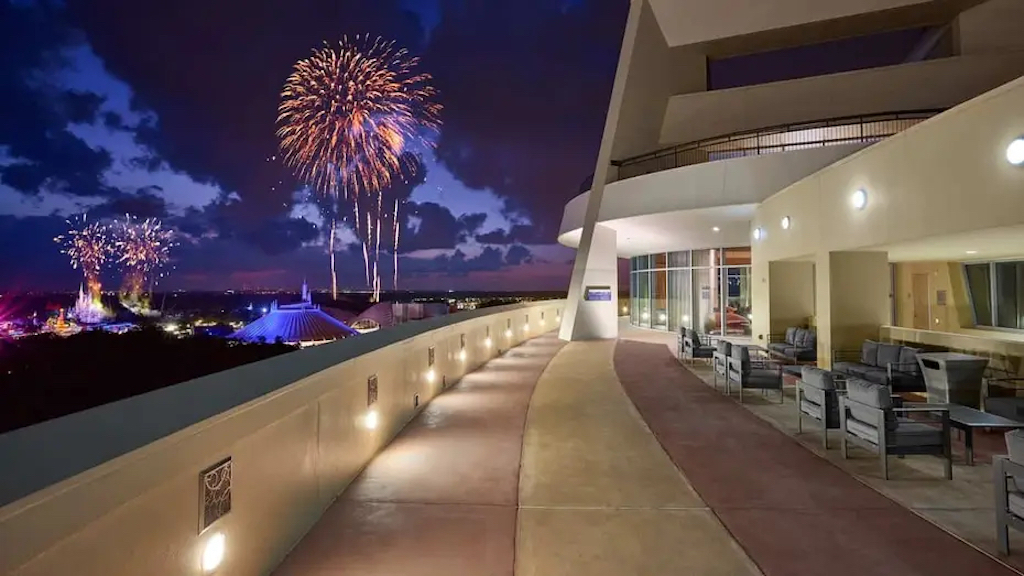 The lounge reopens with 3 days of hard-ticketed events from July 8-10. Priced at $160 per person, the preview nights sold out in less than an hour. Beginning July 11, the lounge will be open nightly from 6pm to midnight. Guests may park at the resort beginning at 5pm, with lounge check-in at the designated podium in Bay Lake Tower's lobby. Members must have a current hotel or villa reservation and qualify for Membership Magic in order to visit the lounge. Seating is available on a first-come, first-served basis. Aside from paid event nights, there is no cost to visit the lounge.
BLOG COMMENTS POWERED BY DISQUS