New Disney Store Opens Featuring Disney Vacation Club Preview Center
Walt Disney World's new retail outlet and ticket center off International Drive is now open, featuring a Disney Vacation Club preview kiosk.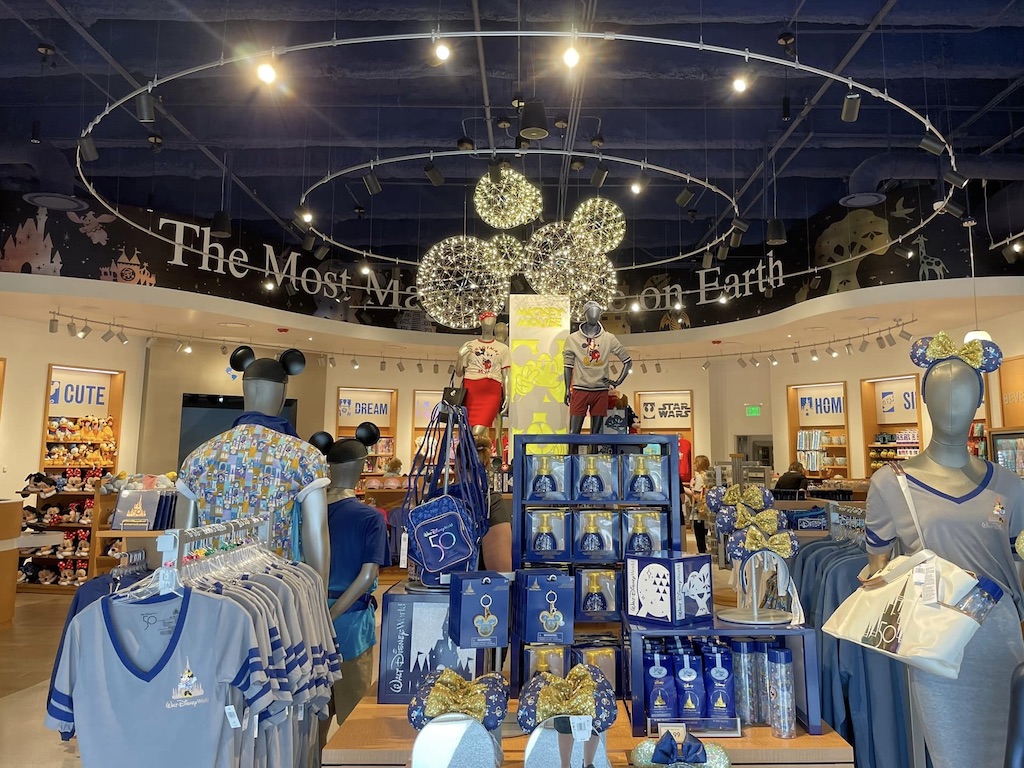 Disney recently announced for a retail location located in the Hollywood Plaza Garage adjacent to International Drive and I-4. One of the unique features of this location is a virtual station where guests can preview the Disney Vacation Club timeshare program.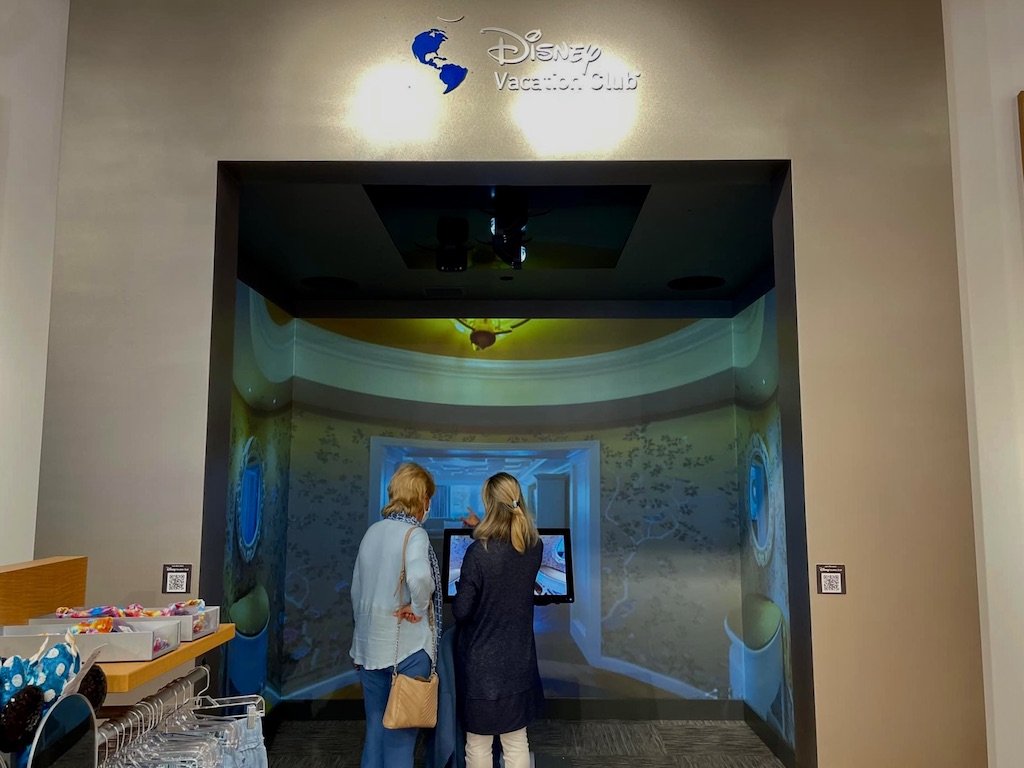 Inside the small vestibule pictured above, visitors can access images of DVC resorts, guest rooms and similar features. The kiosk projects images on three walls, providing a low-level virtual presentation on Disney Vacation Club.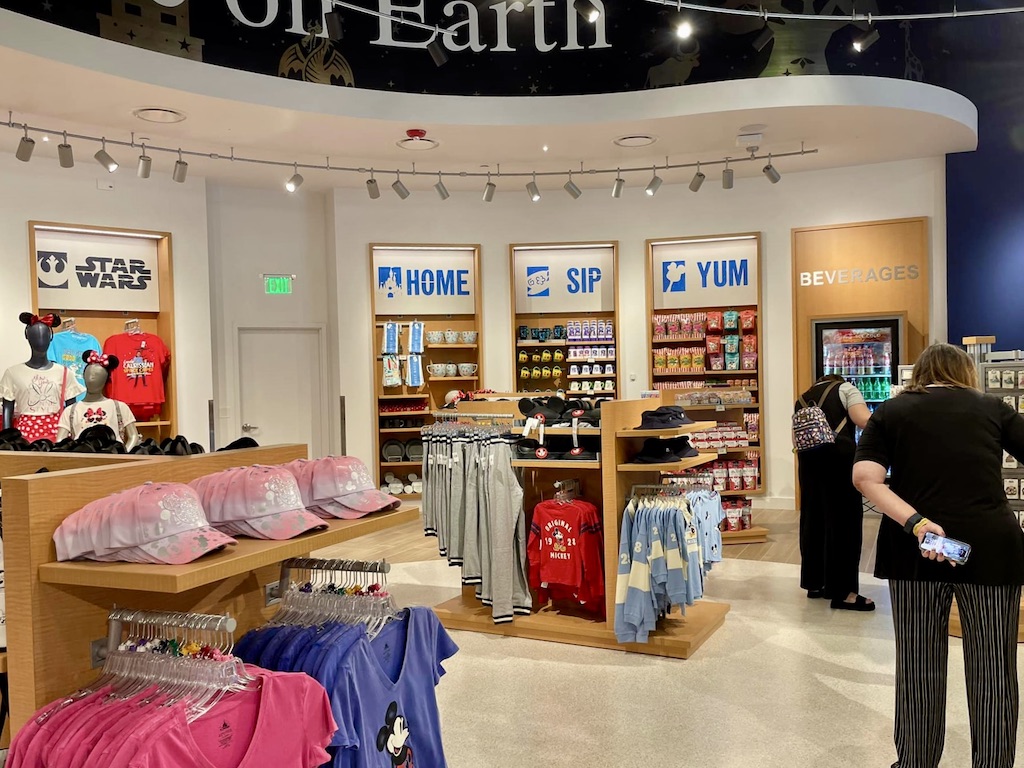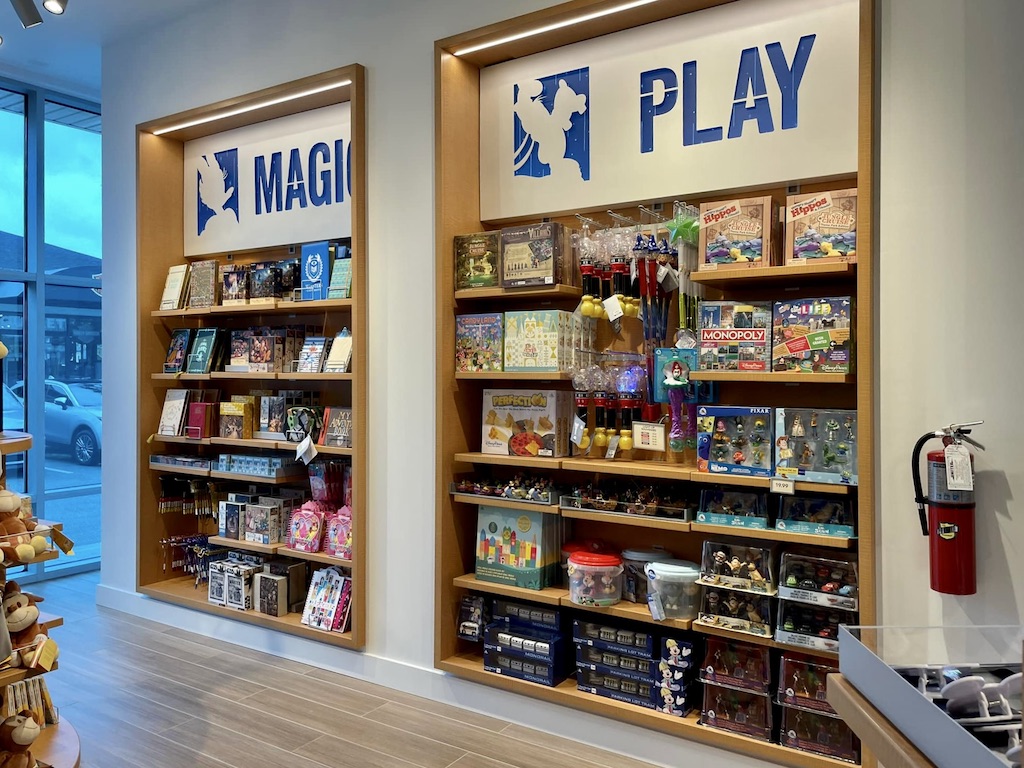 The store also features a selection of merchandise, snacks, sales of theme park tickets and more.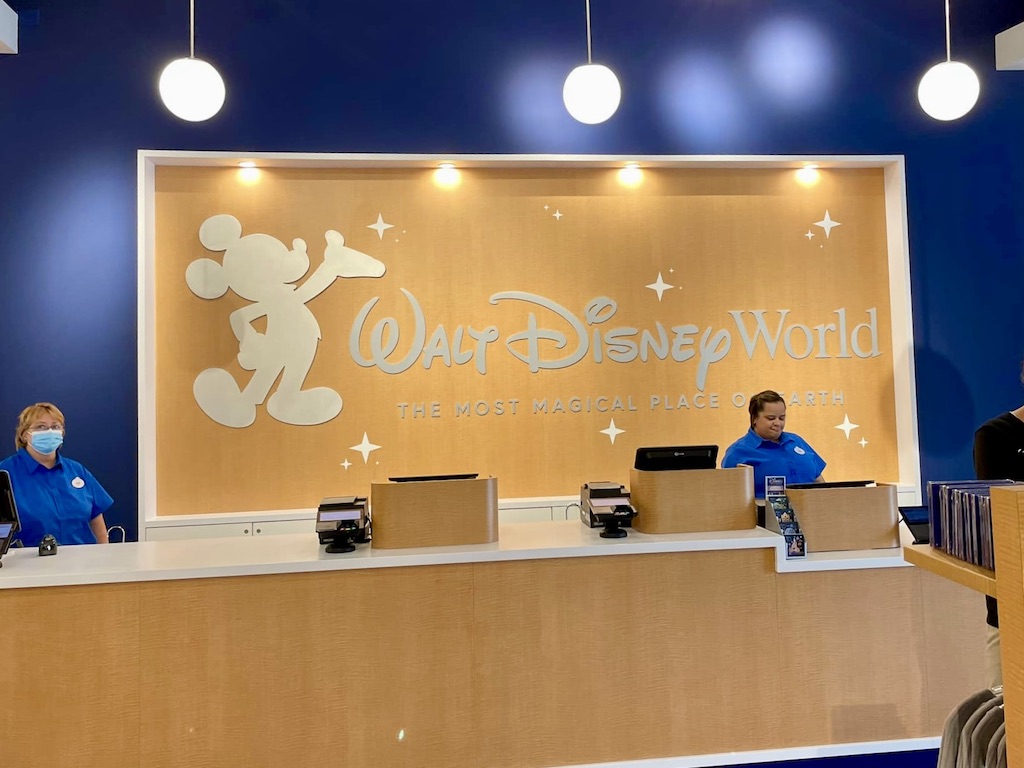 Located less than 2 miles from the Universal Studios theme parks, the shop includes a massive video display board visible from I-4, used to promote Walt Disney World.
Thanks to Tony from the Disney Parks Podcast for the photos!