DVC Affiliation Added to Magic Mobile Digital ID
Physical ID cards have officially been discontinued as Disney Vacation Club discount eligibility is added to the MagicMobile digital card.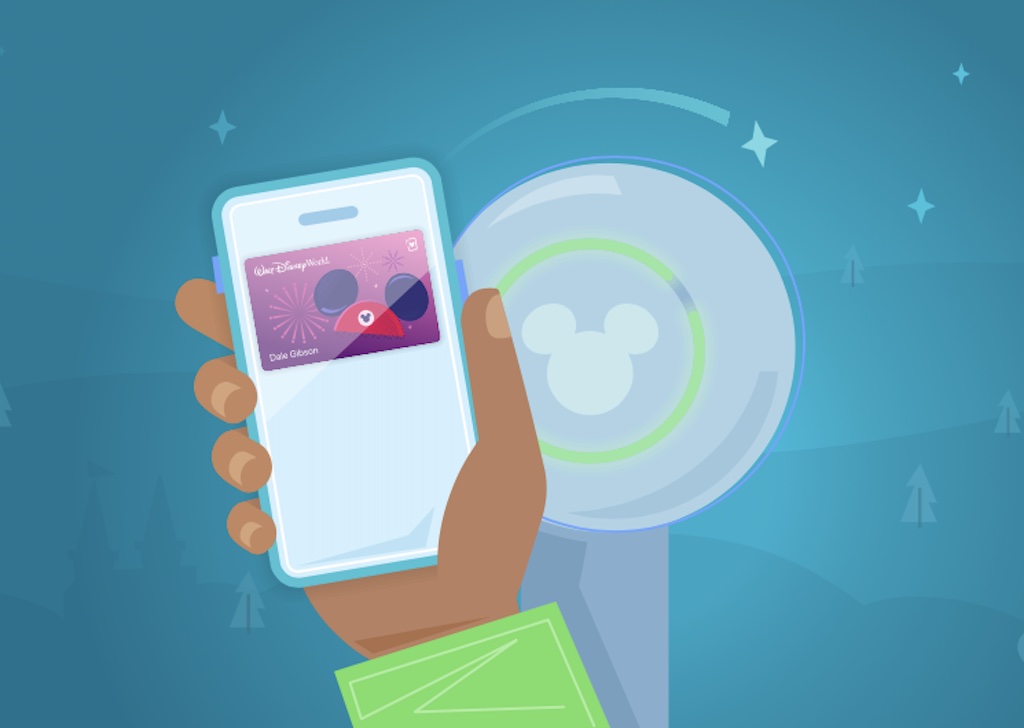 In the spring of 2021, Walt Disney World introduced MagicMobile, a new feature allowing guests to use most smartphones and watches to replicate features of the MagicBand. The functionality has been expanded to replace the now-expired DVC plastic ID cards with a digital membership verification.
MagicMobile is configured using the My Disney Experience app on supported smartphones. Tap on the "hamburger" button (three horizontal lines) and select "Disney MagicMobile." Tap "Set Up Your Pass" and use the "Change Pass Style" butto to select one of the available card designs. Digital passes are currently available in a variety of designs for each of the Disney theme parks and 50th anniversary, along with custom options for Annual Passholders and DVC members. After selecting a design, tap on the "Add to Wallet" button to create the digital pass within the smartphone's Apple or Android wallet.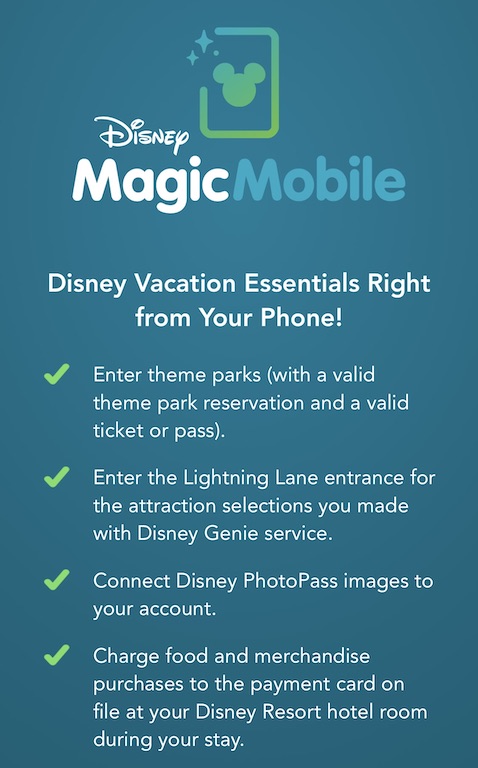 Passes should be automatically copied to compatible smart watches including the Apple Watch.
Opening the pass within the digital wallet displays a variety of "Affiliations" which may include DVC, Annual Passholder, Disney Cruise Line Castaway Club and more. Note that the individual must have a My Disney Experience account which is linked to eligible affiliations in order for the proper information to be included on the digital MagicMobile Pass.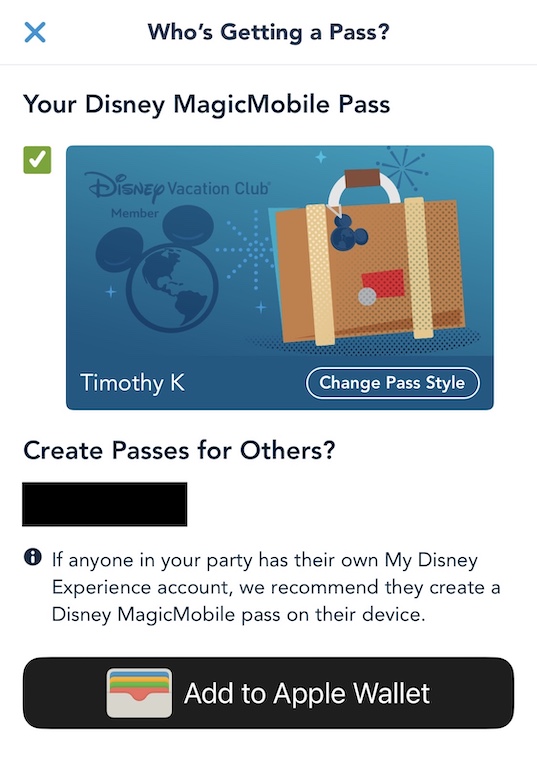 If a MagicMobile digital pass was previously created and does not display the proper affiliations, users can delete the current digital pass and repeat the steps to create a new card.
MagicMobile currently allows guests to tap their smartphone or watches for theme park entry, Lightning Lane pass redemption and supported touch pay vendors throughout Walt Disney World. The details page also includes a QR code which cast members may scan to apply entitlements.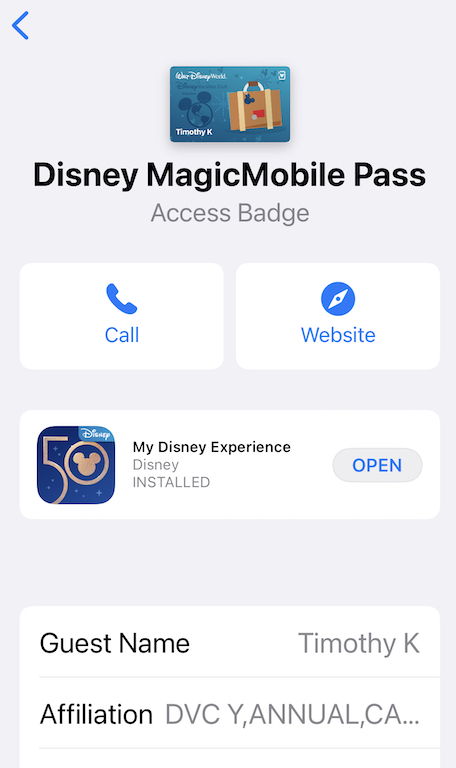 In additon to the MagicMobile digital card, Disney Vacation Club members must also present a matching photo ID in order to apply eligible discounts to their purchase.
At this time, digital ID cards are also available via DVCMember.com. Owners can visit their Dashboard on the members-only website, then click on "Membership Card/Information" and "View Temporary Card." The website will display a temporary card which expires in one month. This ID card image is currently being accepted by Disney retailers--along with corresponding photos ID--as proof of discount eligibility.