Comparing More than a Decade of Membership Extras
The number of Disney Vacation Club points required to benefit from "Membership Extras" continues to rise, but how have the quality of those perks fared over the last fifteen years?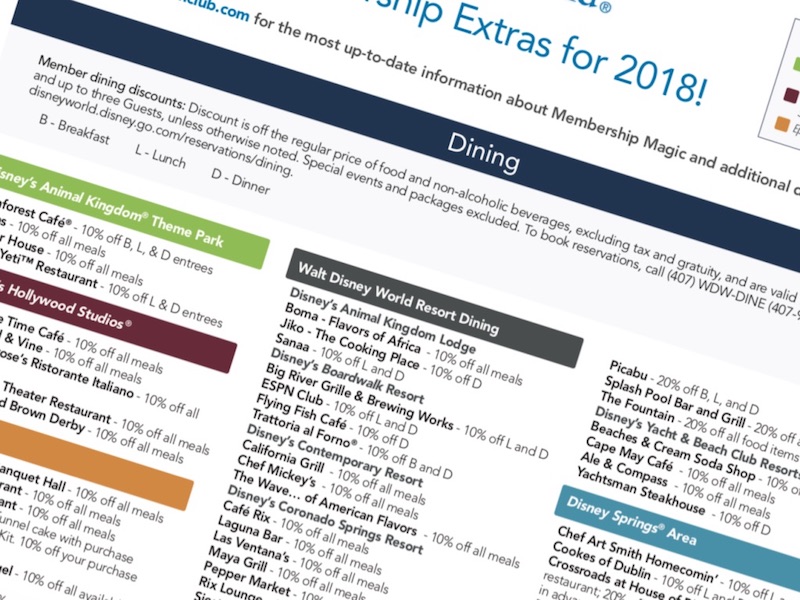 Effective June 3, 2021, Disney Vacation Club requires members to own at least 150 points purchased direct from the developer in order to benefit from most owner perks and discounts. As such, it's a fitting time to follow-up on our feature from 2016, detailing how the DVC perks have evolved over the past 10-15 years.
To compare, let's examine the list of member perks from five specific points in time. Materials listing the perks were previously updated on a quarterly and semi-annual basis. The following periods, spread over the 15 years, will serve as our basis for comparison:
January through March 2007 (henceforth referred to as 2007)
July through December 2009 (2009)
July through December 2012 (2012)
January through December 2016 (2016)
DVCMember.com Member Benefits list as of June 2021
For simplicity sake, we will limit our analysis to perks offered at Walt Disney World Resort.
Dining Discounts
Walt Disney World dining can be easily divided into three categories: theme park locations, resort locations and Disney Springs locations. Discount amounts are typically in the 10-20% range, with some locations offering a reduction for only certain meals (i.e. savings at lunch but not breakfast or dinner.)
THEME PARK DINING
Year
Locations Discounted
2007
8
2009
11
2012
10
2016
15
2021
34
The list of theme park restaurants offering a discount to owners has grown from a tiny sampling to nearly every table service venue in the four Florida theme parks. In 2007, owners had to seek out specific--often unpopular--locations to save a few dollars on their meal cost. Locations like Les Chefs de France, Restaurant Marrakesh, San Angel Inn Restaurante and Hollywood & Vine have offered member savings for more than a decade while others like Tony's Town Square and the Rose & Crown Dining Room came and went. Today, members can save at least 10% when dining at some of the most popular locations in the parks including Be Our Guest Restaurant, Le Cellier Steakhouse and Sci-Fi Dine In.
RESORT DINING
Year
Locations Discounted
2007
15
2009
11
2012
14
2016
16
2021
39
The resort restaurant discount list similarly exploded in recent years after a decade of relative stability. Staples like Olivia's Cafe and The Turf Club Bar and Grill have long been discounted. Signature dining venues were frequently added and removed, perhaps in an attempt to sway owners to try something different. Today, DVC members can save 10% on their meals even at locations like California Grill and Topolino's Terrace which have little difficulty attracting a crowd.
DISNEY SPRINGS DINING
Year
Locations Discounted
2007
13
2009
13
2012
16
2016
16
2021
31
The expansion of Disney Springs throughout the mid 2010s yielded benefits for DVC owners, too. Most of the high profile table service restaurants offer discounts of 10-20% including The Boathouse, Morimoto Asia and STK Orlando. A number of counter service and snack venues are also discounted like Blaze Pizza, Ghiradelli Soda Shop and the ever-popular Earl of Sandwich.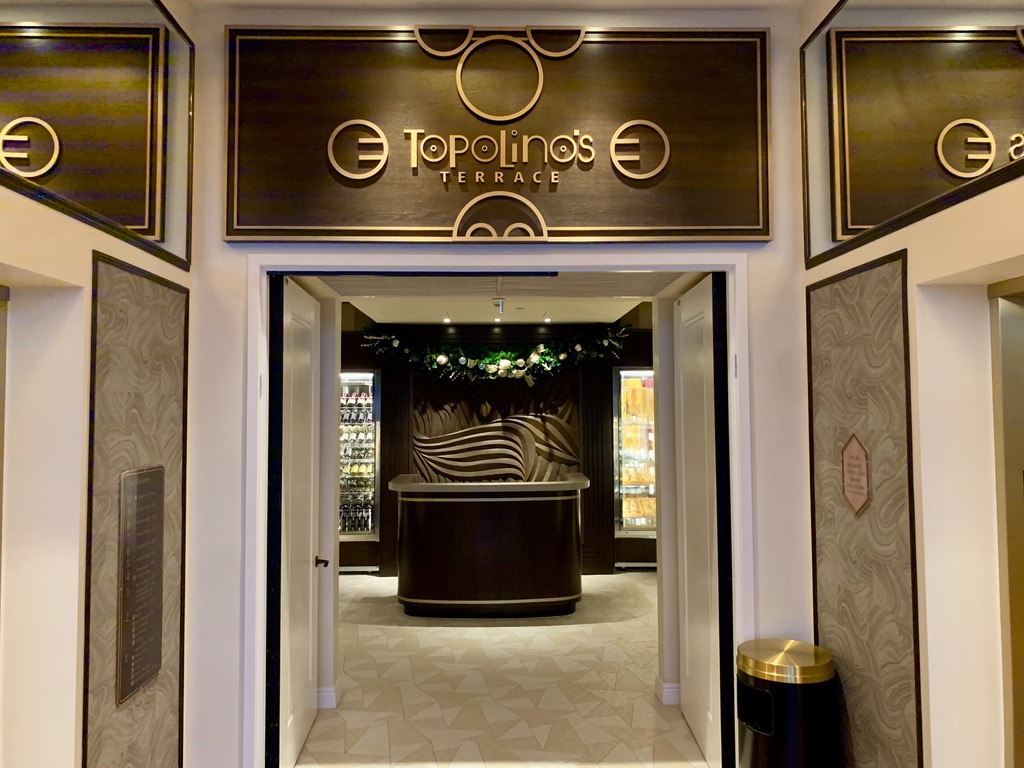 Topolino's Terrace
Menu prices have certainly increased over this span, but that should not dimish the reality that DVC owners will pay less for their meals at these locations than those who are not eligible for a discount.
Also of note is the fact that Disney Vacation Club owners gained access to the Tables in Wonderland dining discount card starting in 2012. This program gives participants a 20% discount at a much more extensive list of restaurants--including most counter service venues at the parks and resorts--for a yearly fee of $150. The high price renders Tables in Wonderland as questionable value for many owners; owners must spend a minimum of $750 on eligible meals before they will reap any savings. Members should also factor the 10-20% savings available at more than 100 theme park, resort and Disney Springs dining locations without purchasing Tables in Wonderland. Still, the Tables in Wonderland card should rightfully be viewed as a member perk since it is not available to the general public.
(Note as of this writing, Walt Disney World has not resumed sales of the Tables in Wonderland card following the COVID-19 pandemic.)
Shopping Discounts
For many years, the list of vendors offering merchanise discounts to DVC owners was never particularly impressive. Most were third-party outlets in EPCOT and Disney Springs. Basin, Curl by Sammy Duvall and Sunglass Hut are a few that offer modest price reductions.
The real game-changer came in October 2012 when Disney Vacation Club introduced an across-the-board 10% merchandise discount at all Disney-owned shops at Walt Disney World. Then in October 2016 the discount doubled to 20%. Every location from Main Street Emporium to World of Disney to resort gift shops will discount merchandise by 20% with no minimum purchase. (Some items are excluded.)
Members can also save 20% on ShopDisney.com purchases, but the discount only applies to DVC member merchandise. There was a time when owners received a 10% discount on all online and in-store purchases at The Disney Store. However that perk was eliminated sometime in the early '00s. This shopping perk was reintroduced many years later as a 10% discount off member merchandise, and later increased to 20%.
Recreation Discounts
Recreation is another area where little has changed--with two exceptions.
Largely unchanged are the discounts on most theme park tours. Tour discounts have been fixed at 15% for as long as we can recall. Other incentives have seen modest increases over the years. Watersports are currently unavailable at Walt Disney World following COVID-19, but discounts of 10-15% were fairly standard at all resort marinas.
Discounts on spa services have lingered in the 10-20% range over the years, sometimes applying to all services and other times just a limited selection. For many years, DVC owners have been able to save 15% on mini-golf at Walt Disney World. Water park savings of $3-4 off the price of single-day admission is typical. However in 2021 members can currently purchase tickets for $20 off the regular price of $69 each. No end date has been specified for this water park pricing.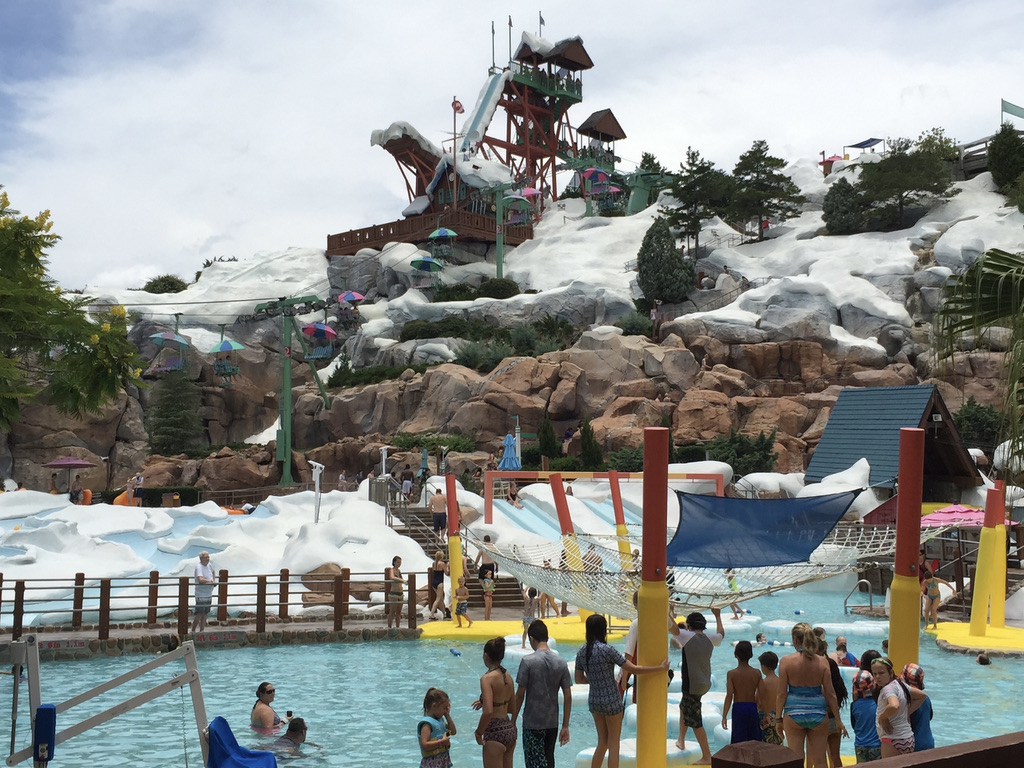 The major areas of change involve two things: golf and pool hopping.
Back in 2007, Disney Vacation Club offered a yearly "golf membership." Similar to the Tables in Wonderland concept, for a one-time fee of $50, members could enjoy a full year of savings on unlimited rounds of golf. During value season, fees dropped as low as $35 for rounds played after 10:00am at any of the Disney golf courses. The annual membership also entitled DVC owners to free club storage, cleaning & transfer service.
Today Disney golf courses are run by Arnold Palmer Golf Management. The golf membership once disappeared, but has since returned with a fee of $99 per year. Benefits include savings of up to 25% per round, a special DVC golf hat and bag tag, a selection of "bonus items" valued at $700 and access to member events. We do not have any golf experts on the staff here at DVCNews, but feedback we have received from owners over the years indicates that this discount is not nearly as attractive as it was 10-15 years ago.
Samawati Springs Pool
Another area of decline is the pool hopping perk. As of 2007, the only destinations excluded were the pools at Disney's Animal Kingdom Lodge and Disney's Yacht and Beach Club Resorts; only guests staying at those resorts could make use of the swimming facilities. By 2021, six additional resorts have been added to the exclusion list. In fairness, three of those destinations did not exist back in 2007: Bay Cove Pool at Bay Lake Tower and the pools of Disney's Riviera Resort and Disney's Art of Animation Resort. The pools at Disney's Polynesian Village Resort and Disney's Wilderness Lodge were added to the list following their recent DVC expansions. Disney's Grand Floridian Resort & Spa pools are also now restricted.
On the plus side, the pools of both Jambo House and Kidani Village at Disney's Animal Kingdom Villas are available for pool hopping after being on the exclusion list for many years. Presently DVC owners an hop to no fewer than thirteen Walt Disney World resorts (when available.)
Valet Parking
For many years, one of the more high profile member perks was complimentary valet parking. Rather than trudging to-and-from the self parking lots at Disney Vacation Club resorts, owners could hand their keys to a parking attendant and let them handle the rest. A gratuity was expected, of course, but with valet fees of $12 per day back in 2009, it was a nice luxury afforded to members.
Around 2008, Disney outsourced valet parking services at its resorts. No longer were the parking attendants Disney Cast Members, rather the service was provided by a separate company.
For about a year, the new vendor kept the free parking services in place. But on October 11, 2009 the popular member benefit was abruptly discontinued.
Months later, former DVC President Jim Lewis was surprisingly transparent about the move, stating that they had conversations with the vendor about coming to some sort of new arrangement. Among the options considered was subsidizing valet parking services in owner dues; DVC would agree to pay some stipend to the valet parking agency in return for "free" services rendered to owners. This plan would have effectively resulted in all owners sharing the cost of valet services via their annual dues. Given the rise in popularity of the Disney's Magical Express transportation service, DVC ultimately decided against any subsidization of parking services, shifting the costs to only those owners who wish to pay for valet parking.
Annual Passes
Let's go back a little further to discuss DVC theme park ticket discounts.
In the early 90s when Disney Vacation Club was still an unproven concept, DVC offered free theme park passes as a purchase incentive. Early buyers at Disney's Old Key West Resort were guaranteed complimentary admission to the (at the time) three theme parks for 1/2 the total occupancy of their reserved villa--members booking a Deluxe Studio or One Bedroom would get 2 free passes, Two Bedroom occupants 4 tickets and Grand Villa guests 6 tickets.
This was not a "member perk" in the traditional sense, rather it was a sales incentive contractually guaranteed at the time of purchase. The free ticket guarantee also had a stated end date of December 31, 1999. The program ended around 1994 or 1995; buyers who purchased during the incentive period received their passes through 1999 while those who purchased after it ended received no complimentary tickets.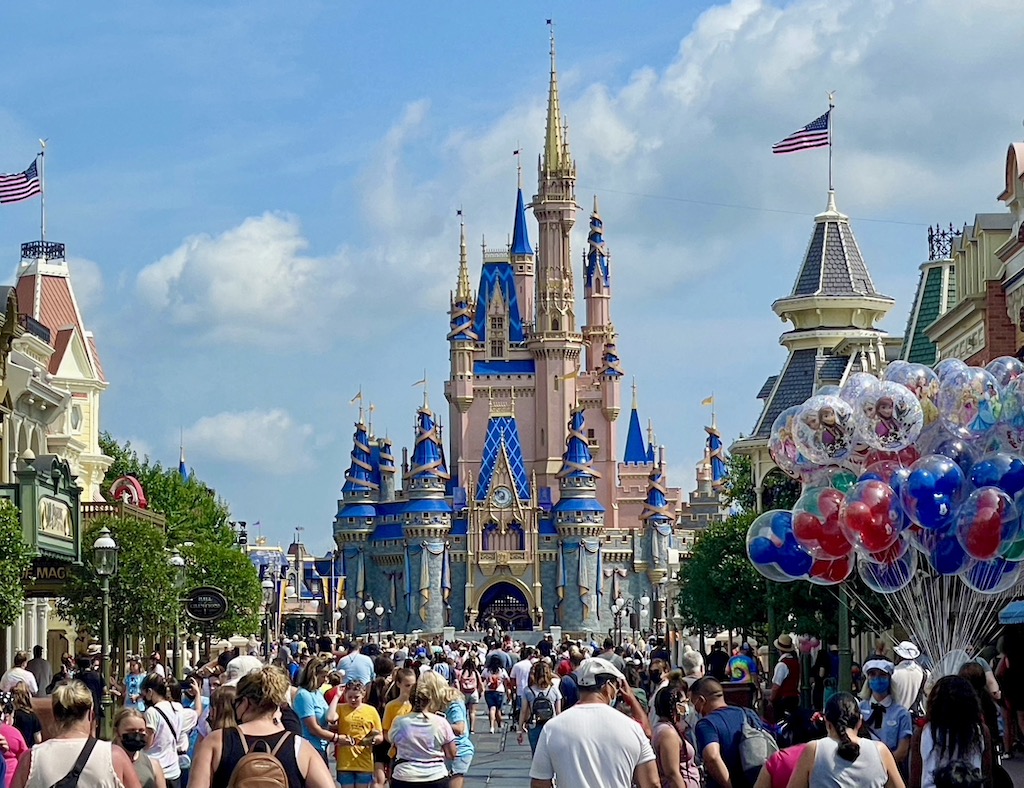 Magic Kingdom
In the early '00s, the only theme park ticket discount offered was 10% off Disney's Length of Stay passes. This discount offered very little value to members because of the way it was implemented. At the time, Disney offered advance purchase discounts on its park tickets, meaning guests would pay less if they bought their tickets before arriving at the resort. However, the modest 10% DVC discount was ONLY available when buying tickets at the resort. Effectively members were blocked from the pre-arrival discounts if they wished to use their 10% reduction.
In 2005, DVC members finally gained access to what they truly sought: Annual Pass discounts.
At its most basic level, members could save $100 off the price of an adult Annual Pass and $125 off the Premium Annual Pass which included waterparks and DisneyQuest. In 2007, these discounts saved members nearly 25% off the regular pass prices. The member rate for a standard Annual Pass was only $335 while the Premium pass went for $434.
For many years, the $100/$125 discounts stayed relatively unchanged. However, the rapidly increasing base prices of those passes meant that members were no longer saving 25% on the admission media. By 2012, Annual Pass prices had risen to $519 including tax. The member rate of $424 was only 18% off the non-member price.
By early 2020, a decade of price and discount adjustments left guests paying much higher rates for Annual Passes, while DVC owners benefitted from greater discounts. The Platinum Annual Pass and Platinum Plus Annual Pass (with waterpark access) had risen to $1273 and $1379 respectively. The DVC member prices were $957 and $1063, a savings of more than $300 or 25% off the standard rate.
Meanwhile, DVC owners also gained access to the Gold Annual Pass which is otherwise available only to Florida residents. The Gold pass is the same as the Platinum pass, with the exception of approximately four weeks of blockout dates around Christmas and Easter. DVC members who can work around those blockout dates could purchase the Gold pass for $766, a savings of 40% off the $1273 rate of the Platinum Annual Pass.
DVC has also established a trend of limited-time admission discounts. In 2012 / 2013, members could buy a Premium Annual Pass for just $399, a savings of $300 off the full price. In 2014 members were offered a $199 4-day park pass and a 2016 offer featured a free extra day in the parks plus complimentary waterpark access. Earlier in 2021 DVC members were offered a 6-day Magic Your Way pass for the price of a 4-day ticket.
Special Events
Finally, let's look at special events hosted by Disney Vacation Club for its owners.
The Member Merry Mixers were a staple for more than a decade now. For 4-5 weeks in November and December, members were invited to a holiday gathering featuring complimentary refreshments, entertainment, character greet opportunities and a free Chrismas tree ornament. Originally held outside Epcot's International Gateway--and more recently inside EPCOT itself--the Mixers were a popular event around which many owners planned their December vacations. The Mixers were retired after the 2016 holiday season.
Member Merry Mixer
Weekly member meetings were popular for many years, but DVC began phasing them out in 2015 with the retirement of "Welcome Home Wednesdays." Most recently held at the BoardWalk's Atlantic Dance Hall, Welcome Home Wednesdays was an 1-2 hour gathering which provided members with free refreshments and an opportunity to win door prizes like beach towels and backpacks. The events often used a game show format to get owners involved. Guest speakers would provide an overview of select member perks (spa services, recreation), or update members on the lastest resort construction projects.
In 2015, DVC began to move away from these modest weekly gatherings and toward more elaborate, less freqent events. Summer 2015 brought the first "Neighborhood Beach Bash" at Disney's Typhoon Lagoon waterpark. Members received complimentary admission to Typhoon Lagoon on four nights, with nearly all attractions running and free refreshments.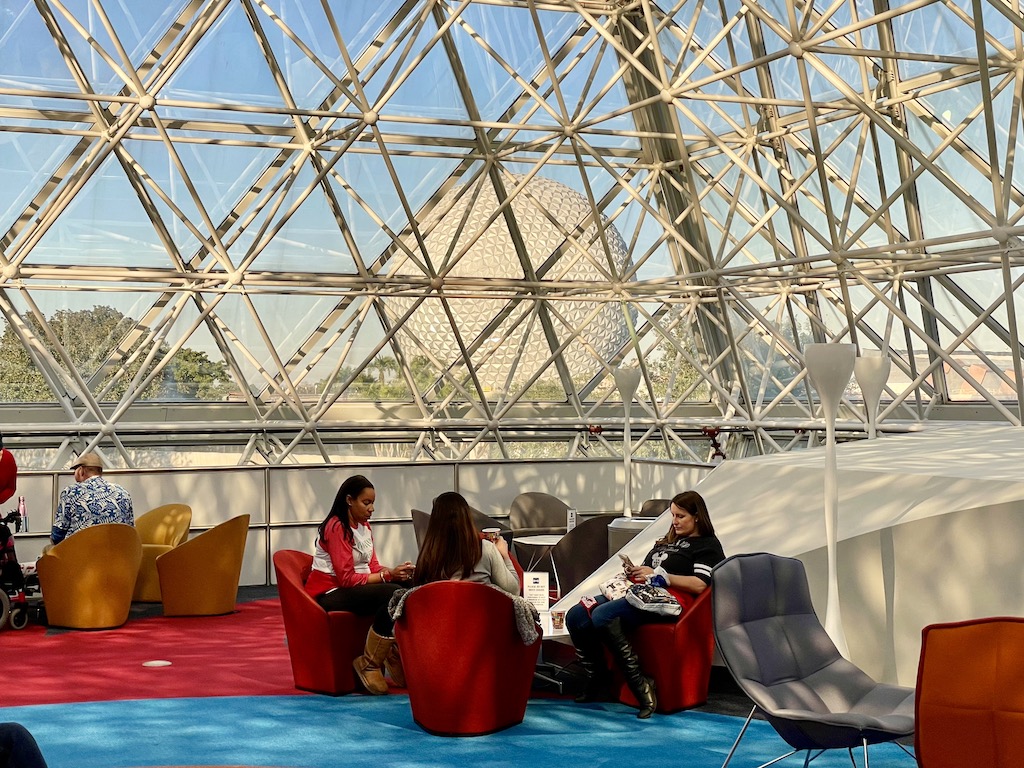 Epcot Member Lounge
The Beach Bash returned in 2016, along with new exclusive events at the Magic Kingdom and Disney's Animal Kingdom theme parks under the heading of Moonlight Magic. By 2020, Moonlight Magic had become a staple with owners, expanding to more than a dozen nights per year across the four Walt Disney World theme parks, Disney's Typhoon Lagoon and Disneyland. Moonlight Magic provided owners with at least three hours of exclusive access to the parks along with free refreshments, entertainment and unique character meet-and-greet opportunities.
DVC has begun hosting paid meals and parties at locations around Walt Disney World, typically themed to holidays like Independence Day and Thanksgiving. While billed as exclusive for owners, these "Membership Magic" events are pay-for-play with no discernable discounts offered to members. As such, their status as "member perks" is certainly open to interpretation. Nevertheless they have proven popular with many events selling out all available space.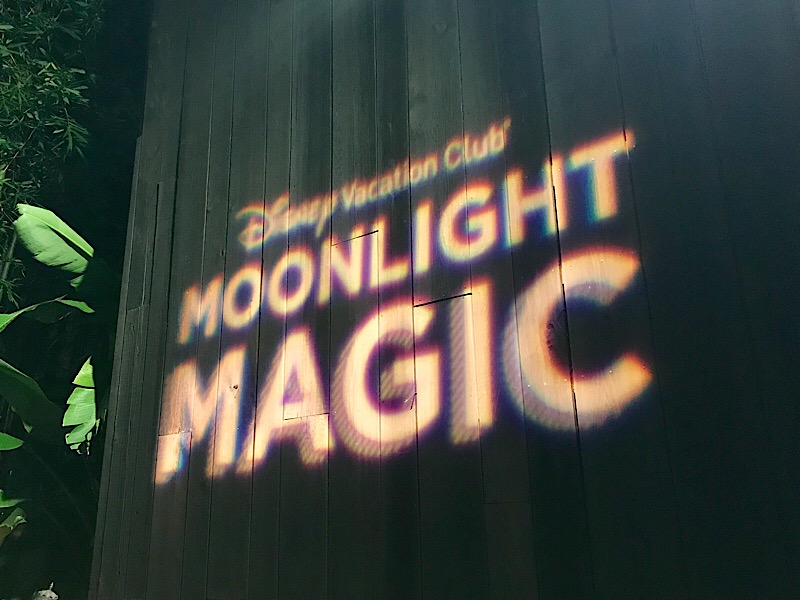 Around 2018 Walt Disney World began promoting a similar late night event dubbed Disney After Hours aimed at the general public. For three years, DVC owners were given discounts of $30 off standard rates that ranged from $125 - $145 per person. In the fall of 2021 Disney announced a Halloween-themed "Boo Bash" after hours event at the Magic Kingdom with DVC owners receving just $10 off prices which start at $129 with no discounts available on many nights.
Other exclusive events / locations available to only DVC owners include access to the Bay Lake Tower's Top of the World Lounge and the EPCOT member lounge located inside the Imagination Pavilion. The EPCOT lounge is now in its sixth year of operation, providing members with space to relax while enjoying free beverages and snacks.
Summary
There are two challenges in evaluating Disney Vacation Club member perks over an extended duration. The first is selecting an appropriate time for comparison. At no point did DVC owners simultaneously receive free valet parking, discounts at more than 100 restaurants, 20% savings at Disney-owned shops, access to a private theme park lounge, holiday member mixers and Moonlight Magic events at the theme parks. Those items span 15-20 years of DVC history; individual perks came and went as segments improved and/or worsened.
Most recently, the shopping and dining discounts have improved, along with the addition of the EPCOT lounge and expansion of Moonlight Magic. Losses include older member events like the mixers and Welcome Home Wednesdays, valet parking and format changes to things like the golf membership and ticket discounts. Objectively, it seems like a win for owners.
Of course, the most high profile items on these lists--the Annual Pass discount and Moonlight Magic--are currently suspended following COVID-19. The challenge Disney Vacation Club faces is returning owners to the pre-pandimic level of perk value. While the restaurant and shopping discounts are nice, they may not be reason enough to purchase 150 or more DVC Points at $200+ each.
The second challenge is separating price and policy changes made by Disney Vacation Club from changes imposed throughout Walt Disney World. The elimination of Extra Magic Hours, free MagicBands for resort stays and Disney's Magical Express later this year apply to all Walt Disney World guests, not just DVC owners.
Simultaneously many restaurants have seen steep increases in menu prices and the cost of a 4-park Annual Pass has risen from $519 to almost $1300 in just 8 years' time. But those price changes are independent of Disney Vacation Club. In fact, they help illustrate the value of ownership, given that a qualified DVC owner can save 10-20% at dozens of restaurants and 25-40% off the standard rate of an Annual Pass. Non-qualified owners and the general public are paying full price for the same park admission, meals and merchandise.
Still this helps illustrate the challenge Disney Vacation Club faces in marketing the program's benefits. DVC owners are some of the most knowledgable and demanding resort and theme park guests, with the potential to be vocal cheerleaders of the Disney vacation experience. Points of view commonly range from "they have our money; don't expect anything more" to "we're Disney's best customers and should be treated accordingly." The reality lies somewhere in the middle...or at least it should.
The timing of DVC raising the perks minimum to 150 direct purchase points is curious, given that annual pass sales are still suspended and owners have no idea whether or not Moonlight Magic will continue. DVC has little-to-no contol over the return of these particular items. Still, they have an obligation to assemble a lineup of perks attractive enough to placate to their cheerleaders, while also convincing new buyers to spend $30,000 on a 50-year timeshare commitment.