Disneyland Hotel Construction Milestone Achieved
This week Walt Disney Imagineering celebrated as the new west coast Disney Vacation Club resort was officially topped-off.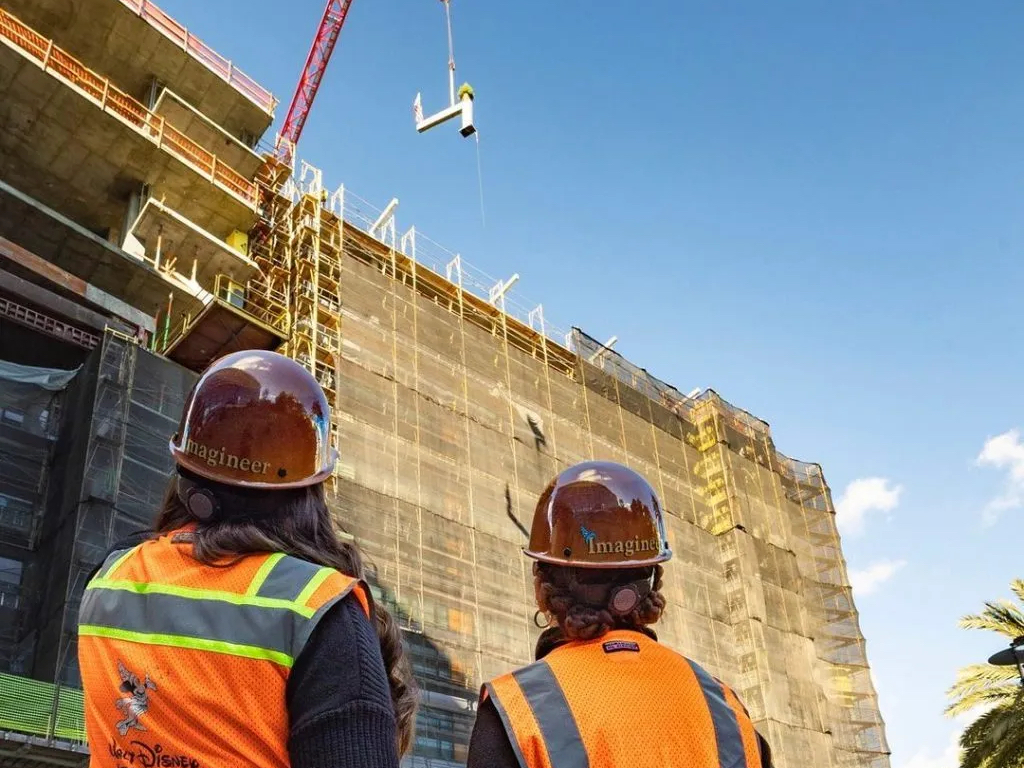 Vertical construction for the new Villas at Disneyland Hotel began back in March 2022. Eight months later crews reached the highest point of construction as the building was officially topped off. Walt Disney Imagineering shared the achievement via its Instagram account.
The new resort will consist of approximately 350 new villas of varying sizes, along with a new pool and additional amenities. The resort will feature familiar one, two, and three bedroom villas, however its makeup will be heavily weighted toward Deluxe Studio rooms and 2-person "pods" similar to the Tower Studios at Disney's Riviera Resort.
The resort's timeshare license was issued back in August. It is expected to open sometime in 2023. There is no word on when point sales may commence. However, recent rumors indicate that the base price for Disney Vacation Club points will rise to $217 each as early as December 2022.
h/t dapsmagic.com