Disneyland Cancels Hotel Project
The project which would have brought a fourth hotel to Disneyland property--and perhaps additional Disney Vacation Club units--is formally dead.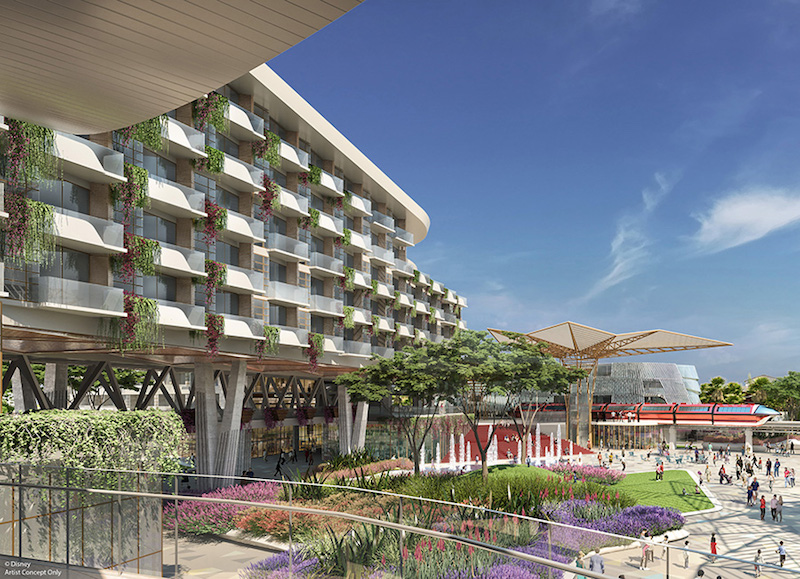 Website Theme Park Insider has confirmed that Disneyland no longer plans to move forward with a new hotel project. The site quotes a Disney spokesperson as saying "[w]e've taken the time to review the economics of our proposed Four Diamond hotel for Anaheim and have made the final decision to cancel the project."
The project would have placed a new 700-room hotel on the western side of Downtown Disney on property which formerly was home to the AMC Theaters and ESPN Zone. Construction was set to begin in the summer of 2018 until a dispute arose between Disney and Anaheim city leaders over tax incentives attached to the project.
When Disney green-lit the new resort, they stood to earn $250 million worth of incentives over a 20 year period. After announcement of the hotel project, city leaders discontinued the tax incentive program. Disney's plans underwent a number of modifications, leading Anaheim leaders to question whether they still qualified under the now-defunct tax plan.
Meanwhile area leaders began pushing for a ballot measure which, if approved by voters, could mandate an $18 per hour minimum wage for any employers receiving city tax subsidies.
In August it was revealed that the hotel project was on indefinite hold as Disney pondered giving up all existing tax subsidies to avoid the minimum wage rule.
Downtown Disney resident Earl of Sandwich was initially a victim of new hotel, ceasing operations several months ago. It has since resumed operations at the same location.
Although Disney Vacation Club units were never formally announced as part of this project, some speculated that timeshare villas would either be included in the new hotel or that existing hotel rooms at Disney's Grand Californian Hotel converted to villas.
The Villas at Disney's Grand Californian Hotel remains one of the most sought-after DVC properties, bringing fewer than 50 villas to the west coast theme park complex.
Thanks to David for the tip!