Site Plan Revealed for New DVC Tower at Polynesian Resort
New images have revealed the full development plan for Disney Vacation Club's new multi-story tower located at Disney's Polynesian Village Resort.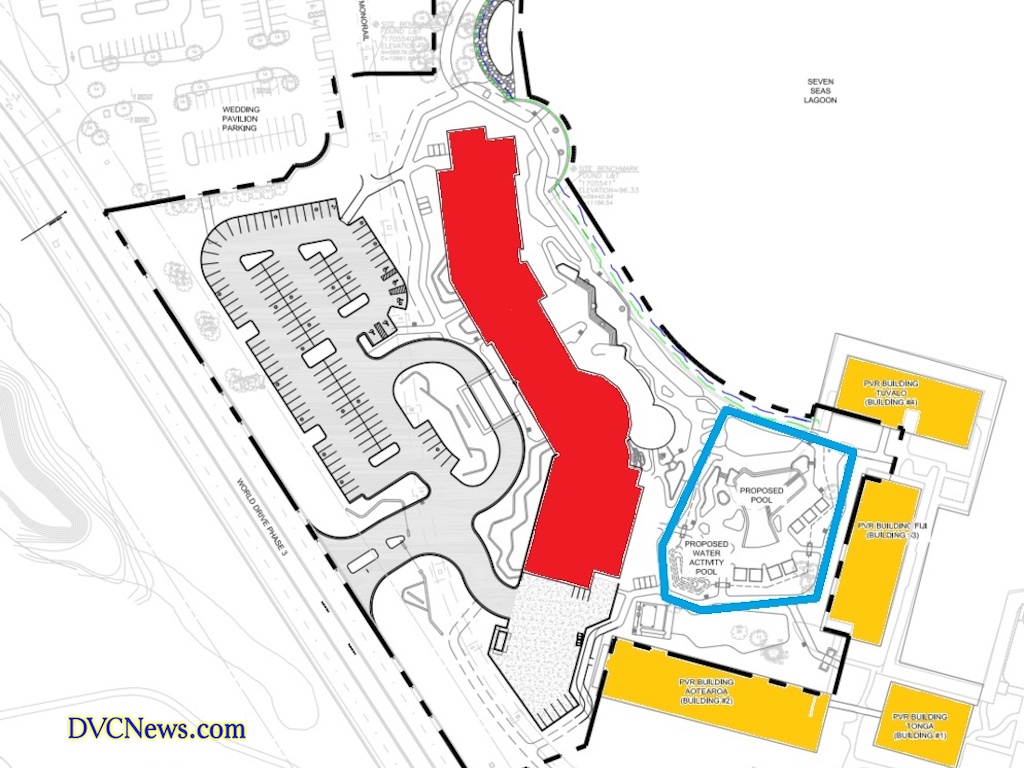 In March 2022, DVC revealed plans to build a large tower adjacent to the existing Polynesian resort. Courtesy of user Danlb_2000 in the WDWMagic forums, we now have our first look at the site plan. The image above depicts the layout of the new 9-10 story building in red. To the east is the new pool complex, labeled "Proposed Pool" and "Proposed Water Activity Pool". This area is visible in the original concept artwork, though it is difficult to discern specifics from either image.
Existing Polynesian resort buildings are visible, including Tuvalo, Aotearoa, Tonga and Fiji.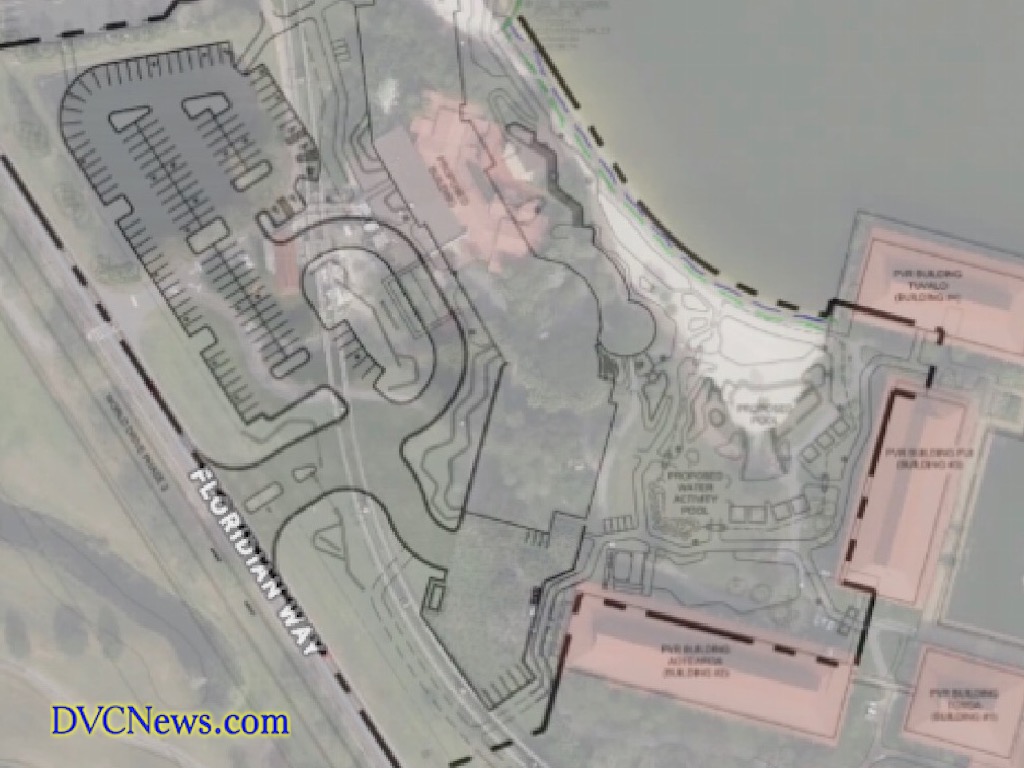 The plan adds about 120 new parking spaces but no bus stops or monorail station. The presence of a drive-thur Porte Cochere and 6 parking spaces nearby--likely for temporary unloading--suggests the building will have its own front desk.
We previously estimated the builing to hold about 200-250 villas and these images reinforce that number. See our prior coverage for additional details.
The building will be constructed on land previously home to Luau Cove, with the Spirit of Aloha dinner show having been permanently discontinued. Disney's Wedding Pavilion is visible immediately to the north, most prominently its parking lot which will run right up against parking for the new Polynesian tower.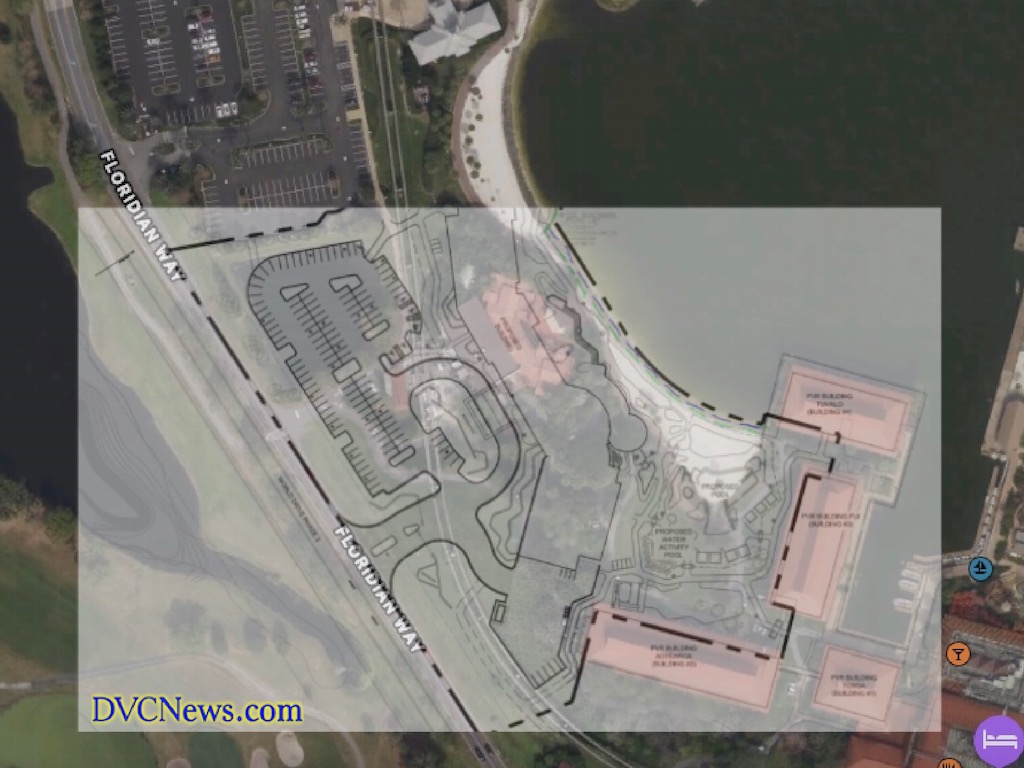 The resort is scheduled to open in 2024. DVC has not disclosed if the new villas will be an addition to the existing Disney's Polynesian Villas & Bungalows or a separate assocation.