Everybody knows about the Disney Vacation Club door magnets but members receive a variety of other freebies during a Disney Cruise Line voyage.
Whether paying cash or booking with their points, Disney Vacation Club members are recognized during all Disney Cruise Line voyages. Similar to the Castaway Club stateroom gifts, members can receive daily giveaways just for stopping by the ship's DVC desk to say hello.
The items are daily rewards, so the longer the cruise, the more members can collect. Some are relatively cheap items like pinback buttons and temporary tattoos. Some are cruise-specific like the Mike Wazowski buttons given on during a recent "Pixar Day at Sea" cruise.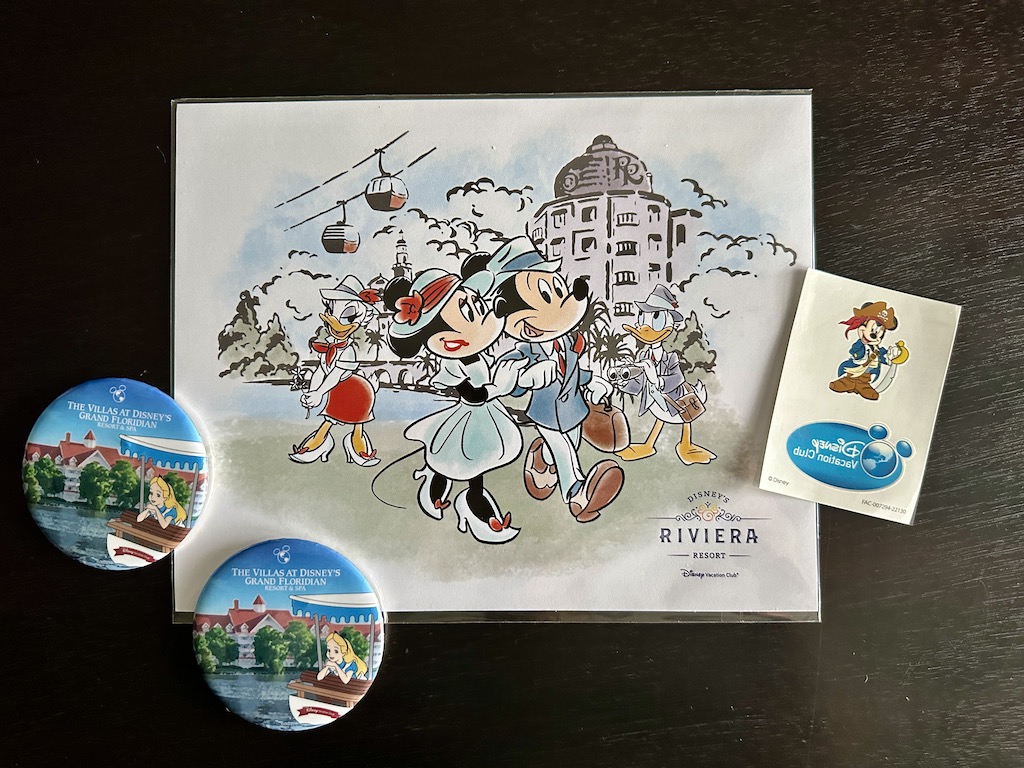 But members will also receive useful items like the DVC string bag and lanyard--which is still incredibly handy on Disney cruise ships given use of the credit card size room key / ID. Here is a complete rundown of the items distributed on a recent 7-day cruise:
Day 1: Lanyard
Day 2: Pixar Day at Sea button
Day 3: Beach bag
Day 4: Pirate night temporary tattoos
Day 5: Riviera print & Grand Floridian button
Day 6: DVC lip balm
Day 7: DVC Smartphone Pop Socket
Members should also check the navigator app for an organized member gathering during the cruise. Running as little as 30 minutes, the reception is an opportunity to gather and meet the DVC staff members on the ship along with fellow members. Free alcoholic and non-alcoholic beverages are provided, along with a character photo opportunity at its conclusion.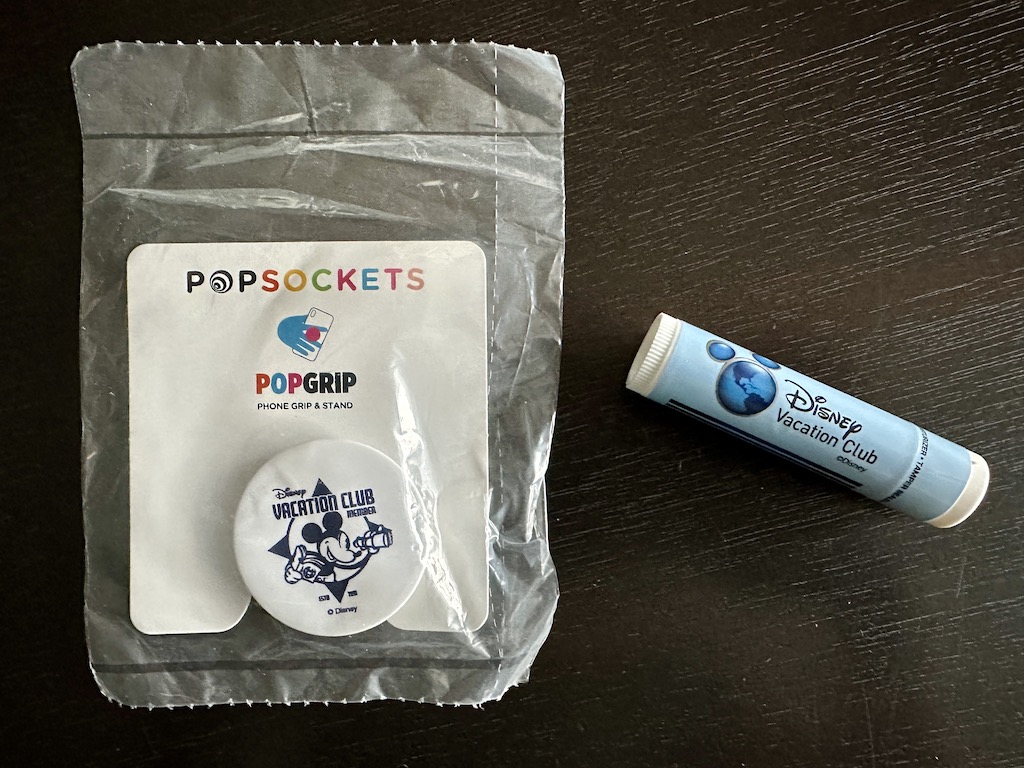 The member meeting is heavy on socialization and intentionally light on information. While the sales guides are bound to mention resorts currently selling any any special incentives, attendees are encouraged to meet with them privately to discuss in greater detail.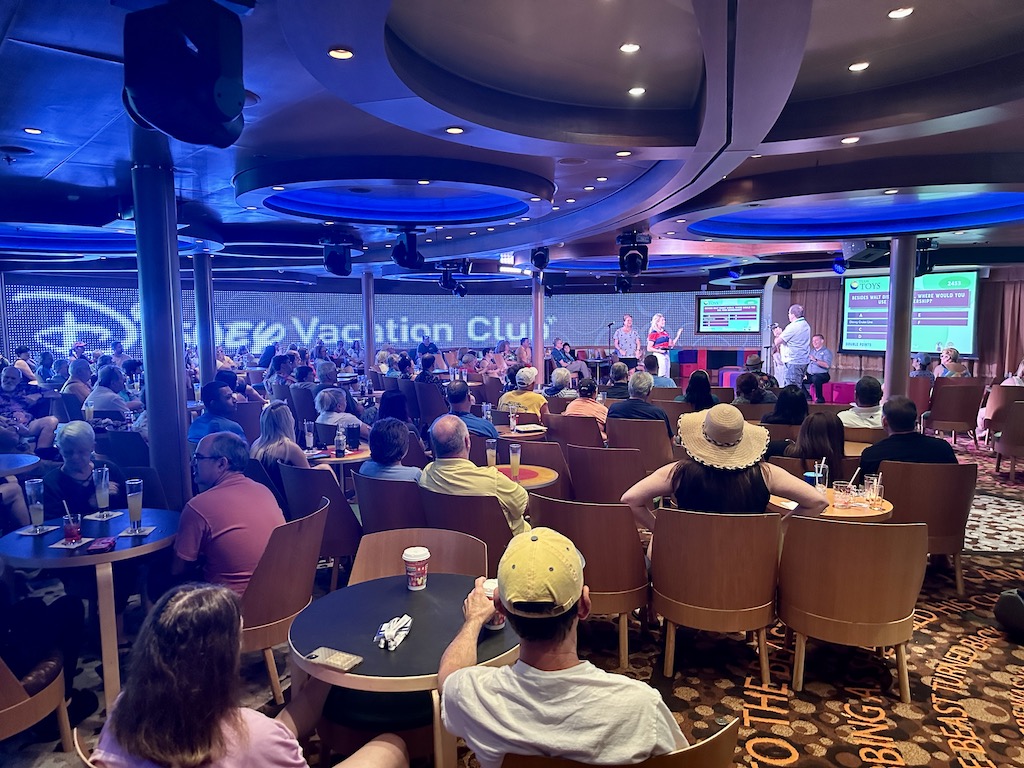 Separate sessions are offered for non-members which are more informational in nature. And the sales reps also take private appointments from those looking to learn more. See our prior coverage for details on some of the special promotions offered on a recent cruise, along with a look at the new DVC door magnets.
BLOG COMMENTS POWERED BY DISQUS