Disney revealed plans to convert the park's Blue Sky Cellar into a sales center for Disney Vacation Club points.
In 2008, Disney California Adventure was in the early stages of a multi-year plan to enhance the theme park. Plans called for the re-theming of several attractions and rides, along with the addition of Toy Story Midway Mania, the Carsland expansion and the World of Color nighttime show. In order to build excitement over this reported $2 billion investment, the park opened a venue to preview upcoming projects. Called the Blue Sky Cellar, it hosted a variety of concept art and preview videos to showcase the enhancements being prepared by Walt Disney Imagineering.
Blue Sky Cellar exhibit
Now Disney plans to repurpose the space to showcase its latest Disney Vacation Club project. According to Scott Gustin, the former Blue Sky Cellar will be converted to a DVC Preview Center. "Preview Center" is Disney-speak for a sales center. It will likely be staffed with cast members who are prepared to sing the praises of Disney's timeshare program, and provide a look at the recently-opened Villas at Disneyland Hotel. There is no word on whether this preview center will contain a full-size mock up of a DVC villa, or simply utilize models and virtual walk-throughs.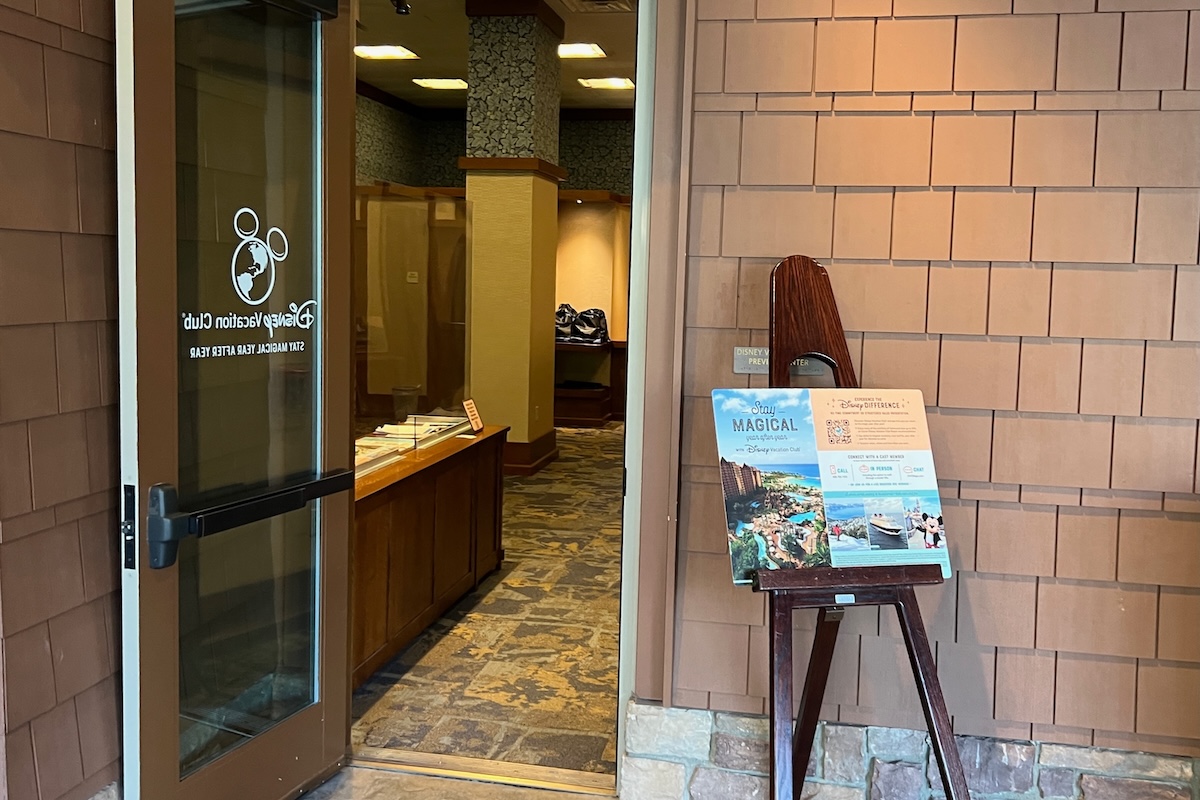 Grand Californian DVC Preview Center
Over the years, Disney Vacation Club has occupied numerous facilities on Disneyland property. In addition to the information kiosks scattered throughout Disneyland and Disney California Adventure, DVC has had offices adjacent to Disney's Paradise Pier Hotel, near the fitness center at Disney's Grand Californian Hotel and in the Downtown Disney shopping district. Walk-through model rooms are currently available to guests at the Disneyland Hotel.
No timeline has been provided for opening of the new DVC sales venue.
BLOG COMMENTS POWERED BY DISQUS