If you haven't visited Disney's Vero Beach Resort for a while, you might be surprised at the variety of food and drinks offered at the beachfront getaway, including a special menu for an upcoming holiday.
In the early years of Disney Vacation Club, executives looked to expand the program away from the Disney theme parks. While this plan was met with mixed success, it left owners with a handful of destinations outside of Walt Disney World. The second resort added to the program was Disney's Vero Beach Resort. Located on Florida's Treasure Coast, the resort features the usual mixture of Studio, One Bedroom and Two Bedroom villas, along with elaborate Beach Cottages facing the Atlantic.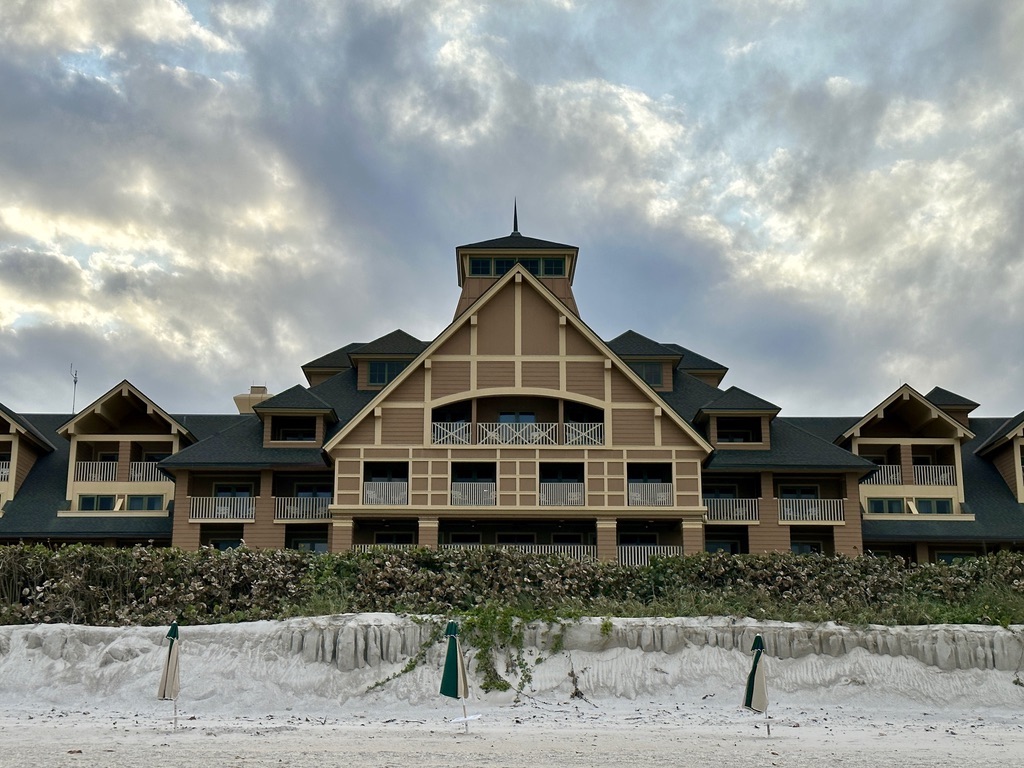 Aside from the beach, guests are also treated to a full-featured pool, mini-golf course, bicycle rentals and other recreation opportunities. Oh, and a wide variety of food too.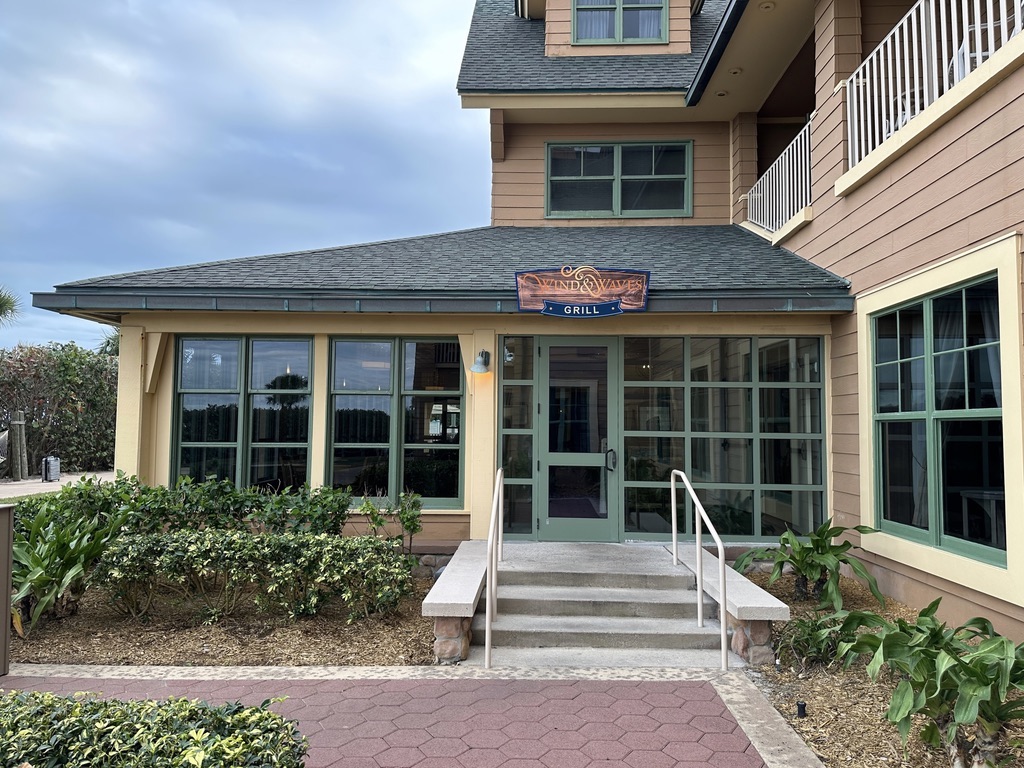 The resort's table service restaurant is Wind & Waves Grill. Open for breakfast and dinner, the grill offers a variety of favorites along with daily specials added to the menu. And Disney Vacation Club members can currently save 10% when dining at Wind & Waves Grill.
For breakfast, diners can select from a variety of egg dishes including Eggs Benedict and made-to-order omelettes. The familiar Mickey Waffles are also available.
The dinner menu is heavy with seafood options including Scallop Fritters, shrimp, salmon and a catch of the day. But there are also beef, chicken and pork dishes, along with a signature burger.
On Valentine's Day, the restaurant will offer a special prix fixe menu featuring an appetizer, entree, dessert and beverage for a special price.
On the quick service side, Wind & Waves Market offers all-day dining with breakfast from 8-11am and lunch & dinner selections from 11am to 9pm. Breakfast sandwiches and bowls are the focus in the morning, along with french toast sticks and a variety of other sweets.
Lunch offers a selection of hot or cold sandwiches along with a cheeseburger, chicken strips, fish tacos and more. Side items include theme park favorites like Mickey soft pretzels, churros and nachos.
But wait, there's more! The popular Dole Whips are available in pineapple, vanilla and other flavors.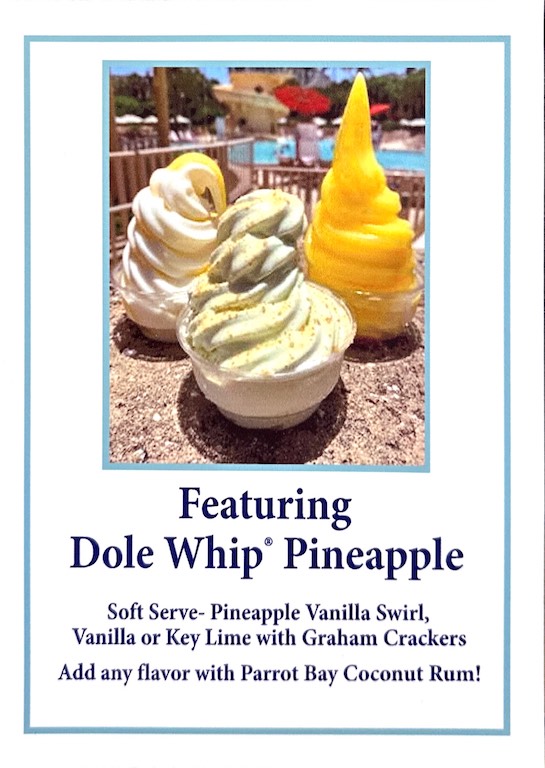 And many popular ice cream novelties are available on a grab-and go basis including Mickey Ice Cream Bars, Mickey Ice Cream Sandwich and Minute Maid Frozen Lemonade.
But the resort's hidden gem is the Green Cabin Room. Accessible from the main lobby and located on the second floor of The Inn, Green Cabin Cafe is open most of the day with its own selection of snacks and beverages. The morning brings a variety of pastries and specialty coffees.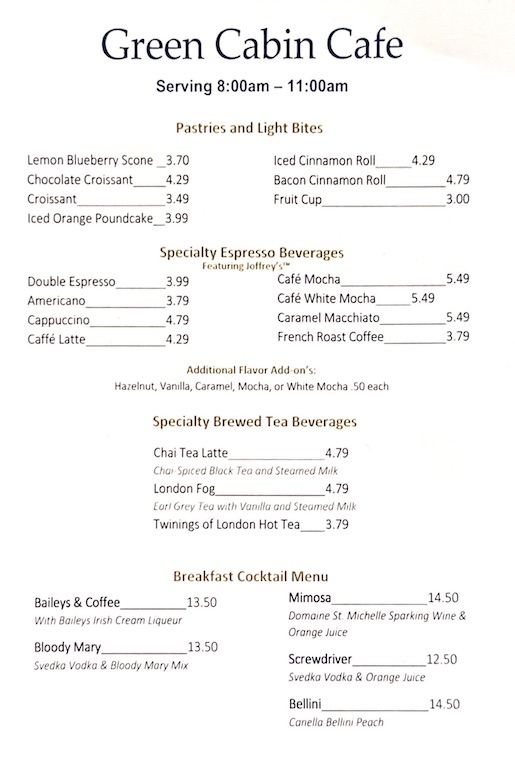 Included are seasonal specials like the Pepermint Mocha and Salted Carmel Latte for the winter.
The afternoon brings a series of beverage tasting seminars.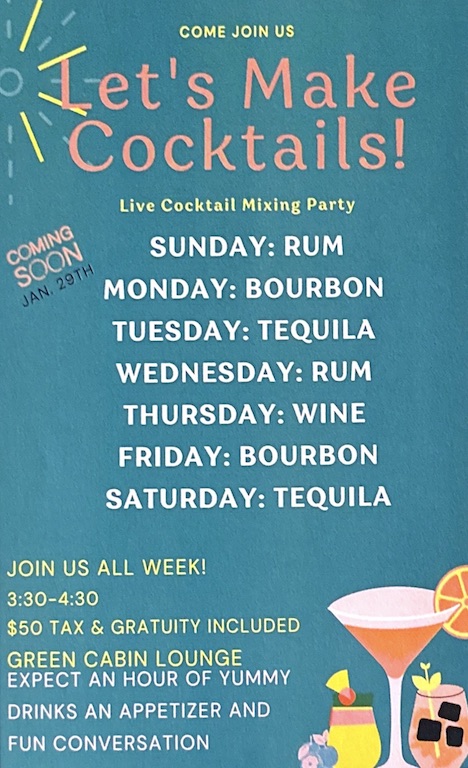 Later in the day the lounge offers a menu of light snacks along with a full bar.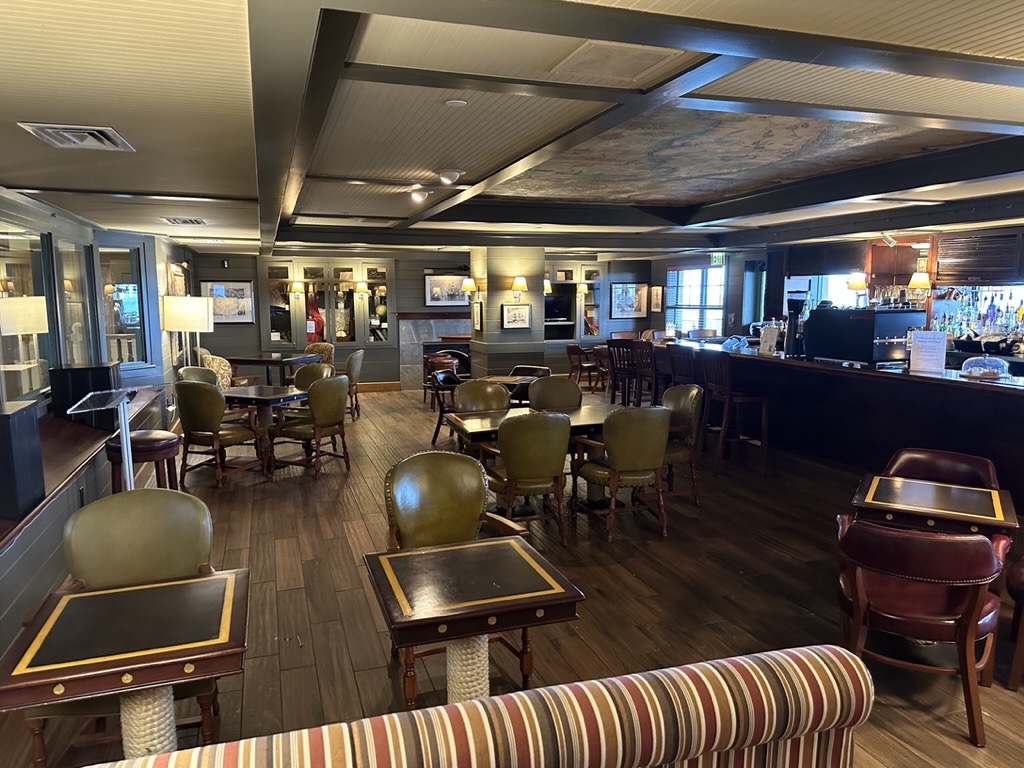 Disney's Vero Beach Resort is located right on the Atlantic coast less than 2 hours from Walt Disney World. DVC members owning points at the resort can book their stays 11 months prior to arrival while non-owners are eligible to book 7 months in advance. Along with Disney's Hilton Head Island Resort, both are great destinations to find that "Disney feel" away from the hustle and bustle of the theme parks.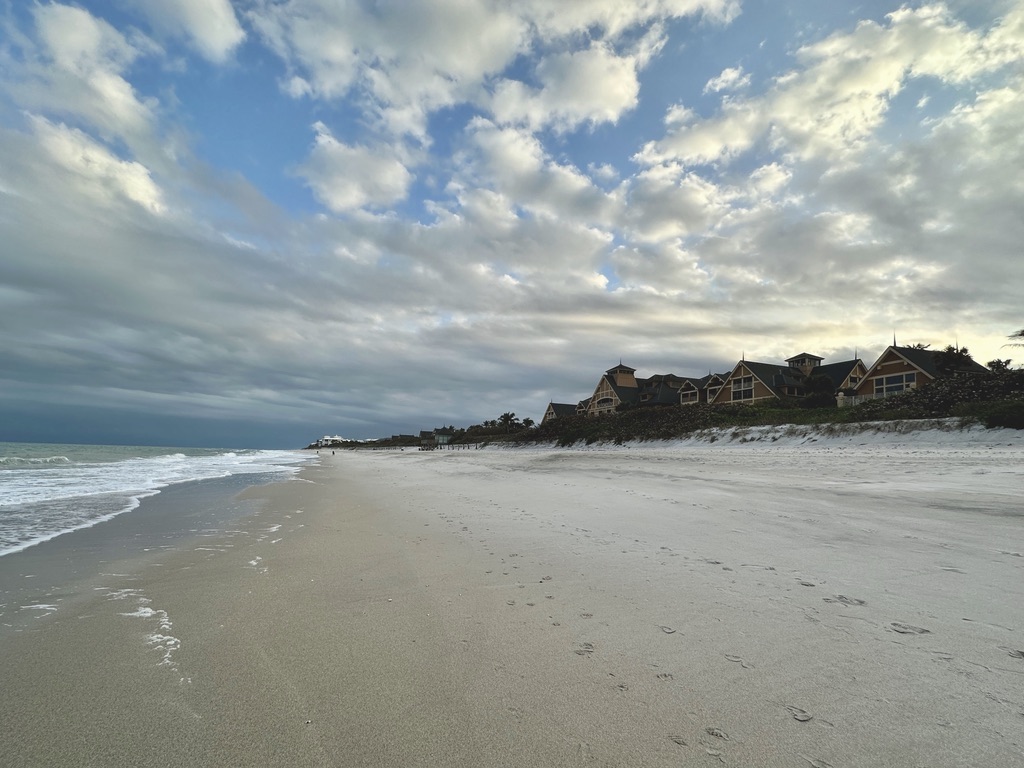 Check out our recently updated photo album with more than 100 images of the resort's grounds and guest room interiors.
BLOG COMMENTS POWERED BY DISQUS