What Does COVID-19 Mean for Reflections?
The Coronavirus has upended lives throughout the world, and its shockwaves are likely to impact Disney Vacation Club's expansion plans, too.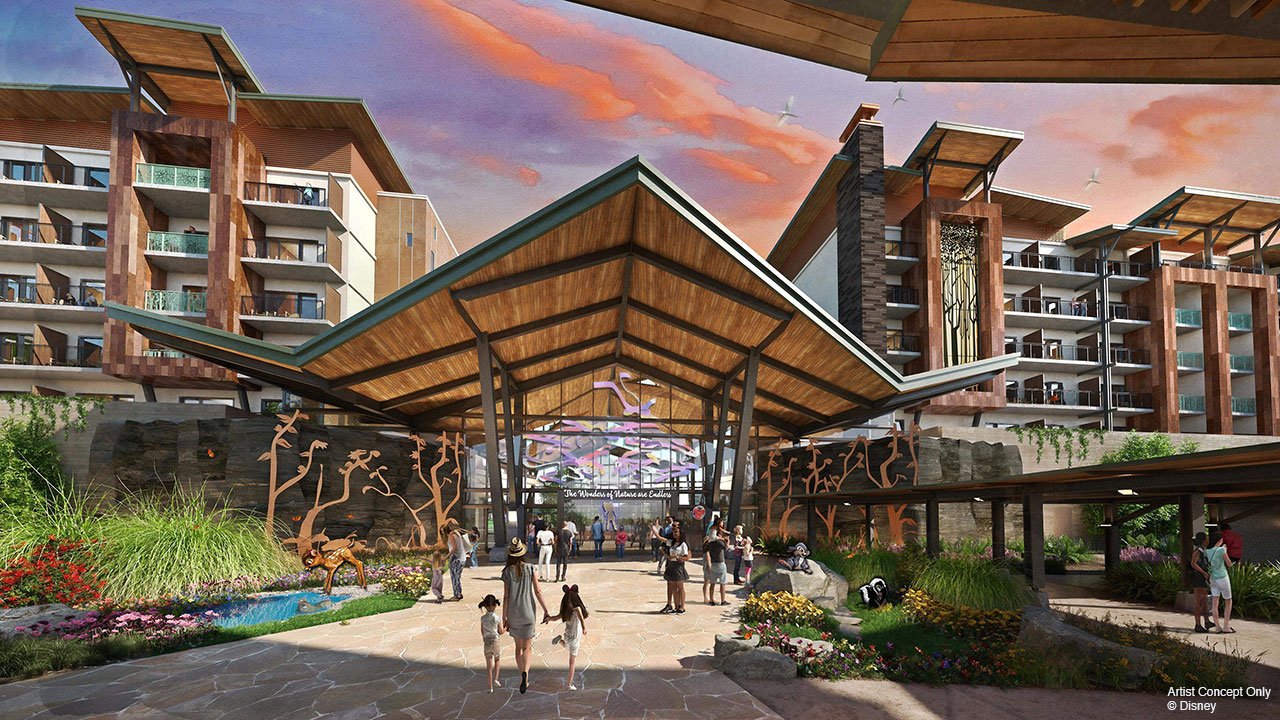 In October 2018, Disney Vacation Club revealed plans to build Reflections, a Disney Lakeside Lodge. The project was billed as a 900-room combination of hotel rooms and DVC villas, located on the shores of Bay Lake near the former site of River Country waterpark. Ground clearing began more than a year ago as Disney progressed toward an anticipated 2022 opening.
Lead time of approximately 3 years on any resort project has resulted in Disney Vacation Club typically having 1-2 projects in active development at all times.
The newest property--Disney's Riviera Resort--opened just over 3 months ago. Rivera is one of the larger DVC resorts with more than 6.7 million points available. More than 1.2 million of its points were already sold through February 2020. If Riviera continued to sell at a pace mirroring Copper Creek Villas & Cabins, it would be expected to sell out by early 2023. A 2023 sell out for Riviera meshes quite well with a 2022 opening for Reflections.
But COVID-19 has cast a shadow of uncertainty over the typical timelines.
With the Disney theme parks and resorts closed, DVC has lost its primary marketing vehicle for the timeshare program. Rising unemployment could lead to fewer buyers even after the parks reopen. And a spike in foreclosures of existing contracts would give DVC points to sell without having to invest in new construction.
So what does this mean for Reflections?
Some delay in the construction timeline for Reflections is inevitable. According to reports, many workers involved in projects at Walt Disney World have been laid off. With the COVID-19 closures likely to stretch for weeks or months, progress has come grinding to a halt.
At the same time, sales of Riviera points have already begun to suffer. According to our sales guru Wil Lovato, early-March numbers suggested that Rivera would move more than 195,000 points for the month, easily beating sales from March 2019. The mid-month onset of Coronavirus yielded a total closer to 150,000, along with a mountain of uncertainty for April and beyond.
In recent years, Disney has deliberately staggered its projects so that a new resort would debut within a few months of sales concluding at another. Every month that the Disney parks and resorts remain closed exends the window during which they need to bring Reflections online.
Meanwhile there are no guarantees how tourism will rebound once the parks and resorts reopen. Reflections was slated to include hundreds of new hotel rooms--rooms which Disney may not need as a large percent of US workers struggle to recover from months of unemployment.
Back in 2001, Disney Vacation Club announced plans to construct Eagle Pines resort overlooking the golf course by the same name. Weeks later the nation was rocked by the September 11 terrorist attacks and a slow down in tourism which would drag on for years. Disney responded by quietly canceling the Eagle Pines resort project and reallocating resources elsewhere.
The Disney Institute located near Downtown Disney shopping district was a mostly unsuccessful attempt to combine Walt Disney World vacations with high-end activities and seminars. Lack of demand for The Disney Institute presented Disney with the opportunity to demolish most of the resort and reimagine it as Disney's Saratoga Springs Resort & Spa.
The 2001 travel decline was so severe that construction was indefinitely paused on what would eventually become Disney's Pop Century Resort and Disney's Art of Animation Resort. Those projects were not completed until December 2003 and May 2012, respectively. Other locations like Disney's Port Orleans French Quarter were shuttered for several months, simply because the capacity was not needed.
Reflections could suffer the same fate as Eagle Pines. If not cancelled outright, Reflections could find itself moved to the back burner for several years. Short term hotel demand may help drive that decision.
If Disney finds itself struggling to fill the 25,000 hotel rooms already on property, it would be difficult to justify adding hundreds more at Reflections. Disney could opt to move forward with the DVC component of Reflections and delay the hotel. But the feasibility of that plan rests with a number of specifics which are not currently known: location of certain resort amenities, cost of operating the building without the hotel revenue stream and so forth.
Lagging hotel occupancy could prompt Disney to convert existing hotel rooms to DVC villas. Conversions have already occurred at resorts like Disney's Animal Kingdom Lodge, Disney's Polynesian Village Resort and Copper Creek. At larger resorts like Disney's Grand Floridian Resort and Polynesian, converting hotel rooms to villas would solve two problems: need for DVC inventory and reduction in hotel occupancy.
Reflections is actually one of two DVC resorts in active development, the other being a new tower on the grounds of Disneyland Hotel. While Reflections is further along than the Disneyland project, pent-up demand for a new west coast DVC may give that project the advantage. This would be only the second DVC resort at Disneyland, the first in more than a decade since the Villas at Disney's Grand Californian Hotel opened in 2009. Walt Disney World currently has eleven DVC destinations.
At a minimum, we expect to see the opening of Reflections delayed beyond its projected 2022 opening. Since it has been in the works for more than 18 months, Reflections may be too far along to cancel outright. Progress could be slowed, with eyes on a 2023 opening. Or DVC could shift focus to a smaller-scale follow-up to Riveira, pushing Reflections to 2024 or 2025.