Top of the World Lounge Reopens July 8, 2022
Disney Vacation Club has announced reopening plans for the exclusive lounge atop Bay Lake Tower at Disney's Contemporary Resort, featuring 3 nights of hard ticketed events followed by open access to members.
EDIT: Updated to include details on pre-opening party with cost; registration opens at 11:00am on Friday, 6/24/22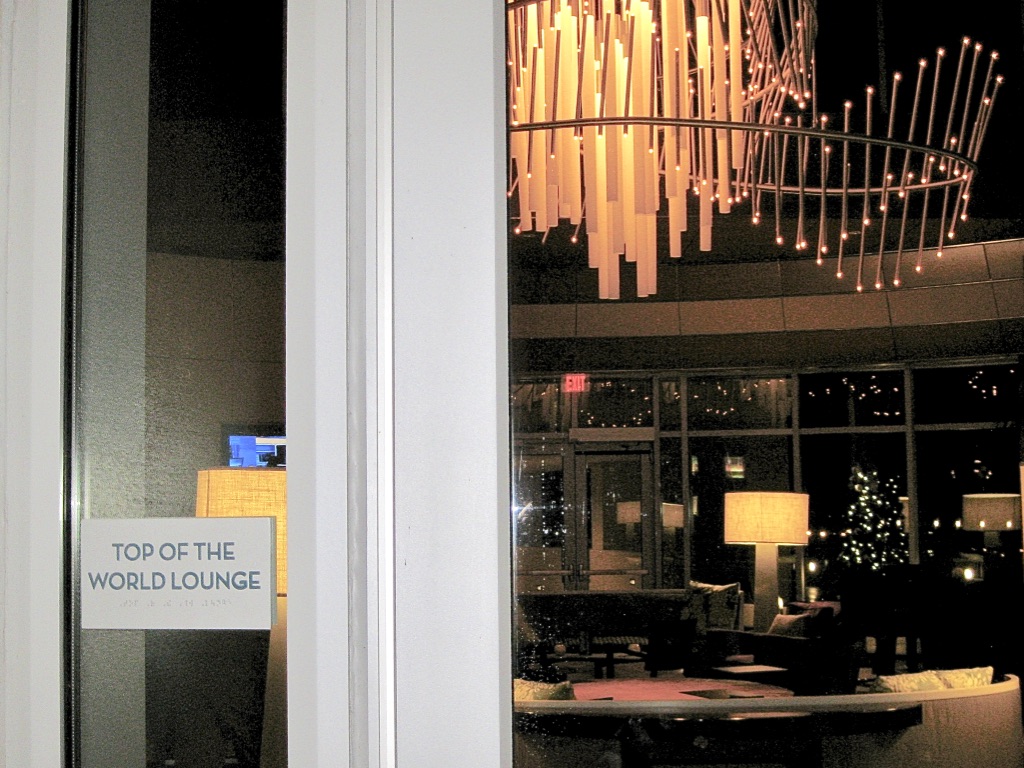 On July 8, Bay Lake Tower's 16th floor lounge will return as Top of the World Lounge - A Villain's Lair. Members can preview the reimagined space during "Bound to be Bad", a hard-ticket fireworks party offered for three nights on July 8-10. The event will feature appetizers and cocktails, along with private viewing of the "Disney Enchantment" fireworks display at the Magic Kingdom.
The private event is priced at $160 per person which includes tax and gratuity. The event is described as follows:
Revel in a food-and-drink-filled fireworks party inside the Top of the World Lounge – A Villains Lair atop Bay Lake Tower at Disney's Contemporary Resort. Hosted by villain super-fans deviously decked out in their "Disney-bounding" best, this Membership Magic event includes a sinister spread of ominous appetizers, an open bar of cunningly crafted cocktails and a raven's-eye view of the "Disney Enchantment" nighttime spectacular at Magic Kingdom Park.
Registration opens at 11:00am eastern on June 24, 2022. Disney will be using the virtual queue system to manage attendance. The registration page can be found HERE. (Hat tip to @Butch7986)
Beginning July 11, lounge will be available most nights from 6:00pm until midnight for fireworks viewing. Only members who qualify forMembership Magic will be eligible to utilize the lounge going forward. This represents a change in the policy which previously allowed all owners to visit the lounge regardless of whether or not the qualified for member perks. Prior to entry, DVC owners must present their digital ID card containing the "DVC Y" notation.
Top of the World features an indoor lounge with a full bar and light appetizers available for purchase. There is also an outdoor viewing platform, providing an elevated view of the Magic Kingdom's nighttime fireworks celebration. The lounge had been open exclusively to DVC members on a nightly basis for more than a decade until COVID-19 prompted its closure in March 2020.