Despite the COVID-19 prompted shutdown of Disney theme parks and resorts, Walt Disney Imagineering filed paperwork for a series of projects related to Reflections, A Disney Lakside Lodge.
WDW News Today has published links to a series of permits filed in conjunction with the Reflections resort project. Each "Notice of Commencement" addresses a specific structure or project linked to the proposed Disney Vacation Club destination.
Six permits were filed in total, with the descriptions as follows: Bus Stop and Covered Walkway, Outdoor Structure, Pool Restroom Building, Security Kiosk, Table Service Restaurant and Transportation Dock.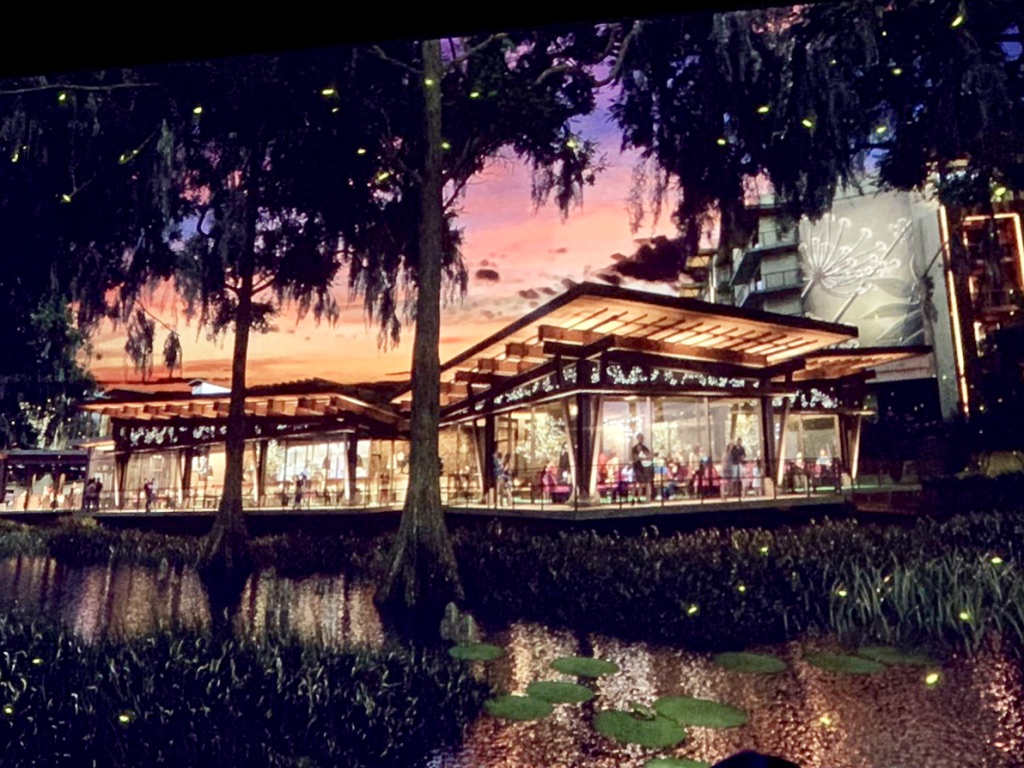 Links to the actual notices can be found HERE at WDWNT.com.
During the 2019 D23 Expo, Disney executives indicated the restauant would be themed to the animated film "The Princess and the Frog." The above concept art was shown to Expo attendees.
Last week we examined the possible impact of worldwide Coronavirus closures on the Reflections project. These permits have likely been in the works for some time and the filing does not necessarily indicate smooth sailing for the next DVC resort. Expect the project--specifically its targeted opening date--to remain under scrutiny as the full impact of COVID-19 is realized. The state of the economy, strength of tourism and sales pace of Disney's Riviera Resort will undoubtedly play some role in the future of Reflections.
BLOG COMMENTS POWERED BY DISQUS