Recent information suggests that the refurbishment project at Disney's Beach Club Villas may extend into the fall of 2023.
At the start of 2023, Disney Vacation Club issued a surprise notice that refurbishment work at Disney's Beach Club Villas was just days away from beginning. While it was known that the resort was due for updates in 2023, most did not expect it to happen so early in the year.
On January 7, rooms on the 4th and 5th floors were closed off to guests. By early February, fifth floor rooms had reopened with new Murphy Beds in the living room and a variety of updates to soft goods and furnishings throughout each room. Fourth floor villas were completed just days later. Disney's refurbishment notice claims that work will run through April, a timeframe during which all 5 floors could reasonably be completed.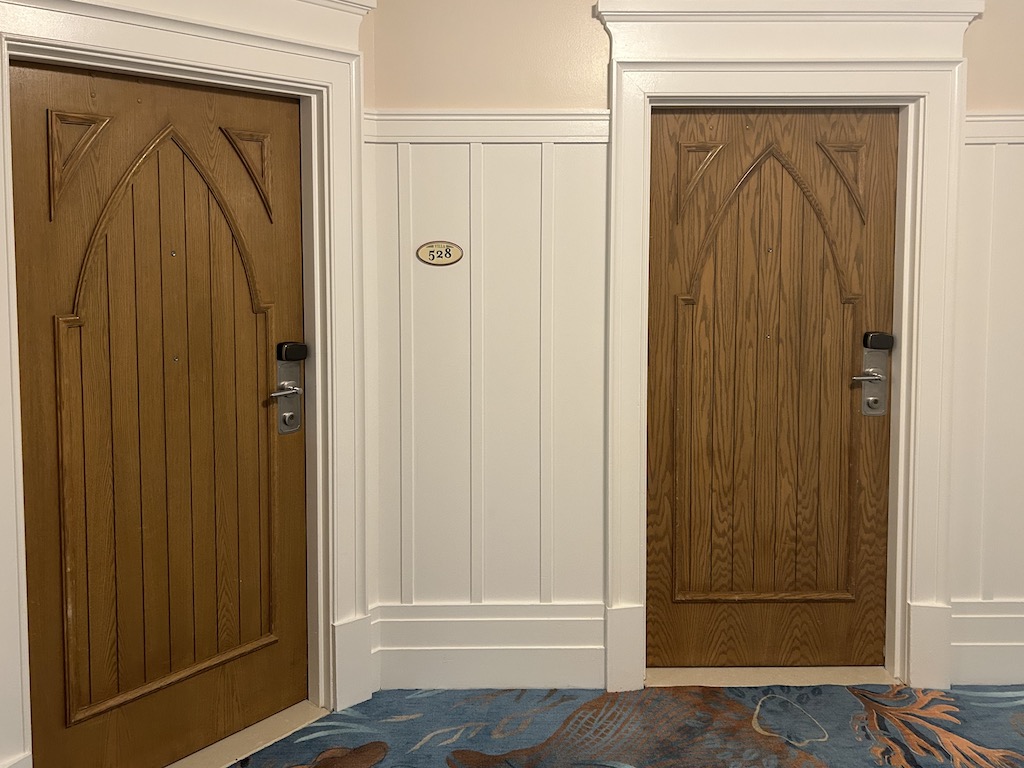 Updated villa entry doors
However, work has seemingly come to a halt. Renovations have not begun on floors 1-3. Cast members have no information on when additional work will begin with one claiming that the job has been suspended for several weeks as rooms are needed to accommodate incoming guests. Spring break crowds will soon descend upon Walt Disney World with demand typically peaking around the Easter holiday which falls on Sunday, April 9, 2023.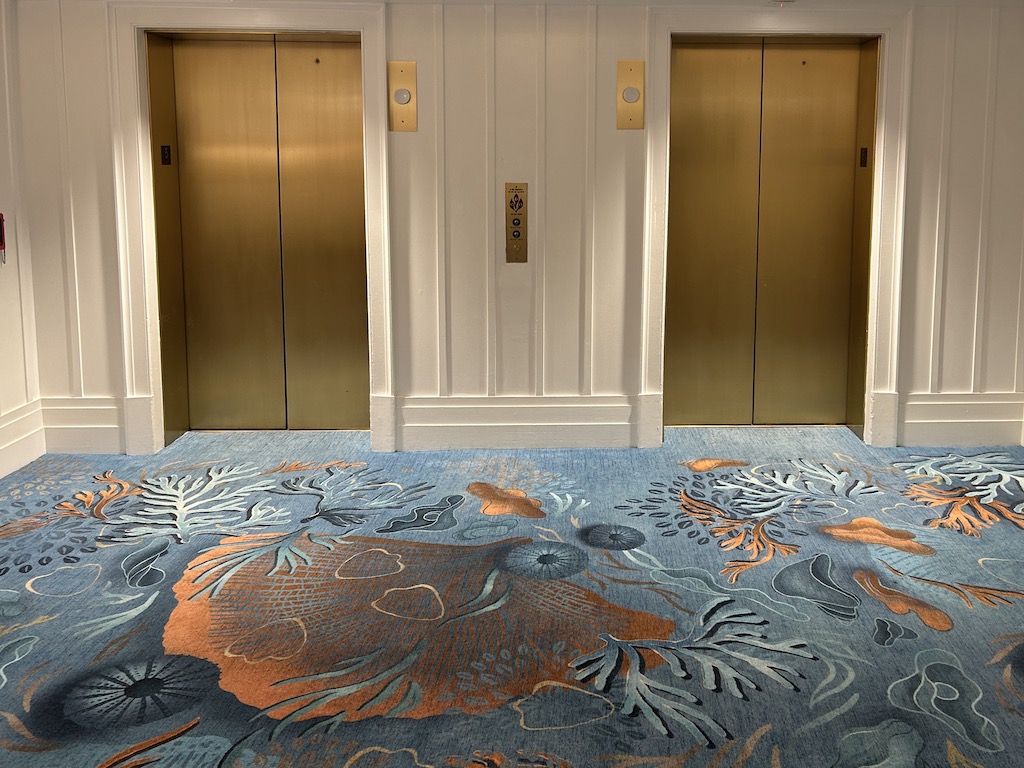 Elevator vestibule with new carpet
Meanwhile availablity for many fall dates at Beach Club was recently reduced. There is currently no availability in any room type between September 2 and October 23, 2023. Much of that period falls inside the 11 month booking window. It is unlikely that owners of Disney's Beach Club Villas have fully booked all Deluxe Studio, One Bedroom and Two Bedroom villas for late September and the first three weeks of October. The most obvious explanation for this lack of availablity is that Disney still expects to be renovating Beach Club villas in the fall.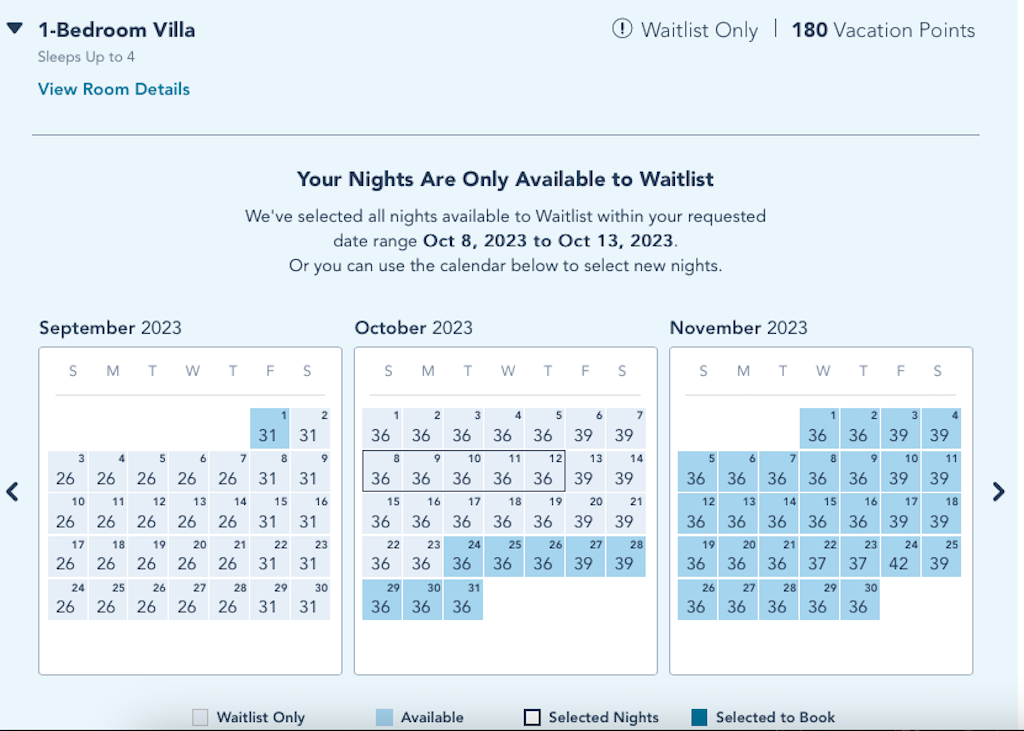 Another possibility is that some Beach Club rooms have been reserved to accommodate any potential guest overflow resulting from other refurbishment projects. Neighboring rooms at Disney's BoardWalk Villas are slated for renovation beginning in September of this year. Room refurbishments necessitate taking large blocks of rooms out of service for weeks at a time. In the case of the BoardWalk, DVC rooms will be subjected to a full refurbishment with nearly 400 rooms torn down to the studs and re-built with new finishes. DVC could be holding back some Beach Club inventory should they need to relocate any BoardWalk guests as that project gets under way.
While many assumed that a 4-month period from January to April would be sufficient to renovate all villas at the Beach Club, DVC never offered such guarantees. Slowing progress makes it increasingly unlikely that all 5 floors are completed by April. Exactly when other floors are renovated has yet to be determined.
BLOG COMMENTS POWERED BY DISQUS