As of late-July 2023, renovations are still taking place on several public areas of Disney's Beach Club Resort including the main lobby and the connecting walkway to Disney's Beach Club Villas.
Work is being performed during daytime hours with select areas closed off to guests. The back entrance to the building near Beach Club Marketplace is closed off as crews re-paint the ceiling and supports.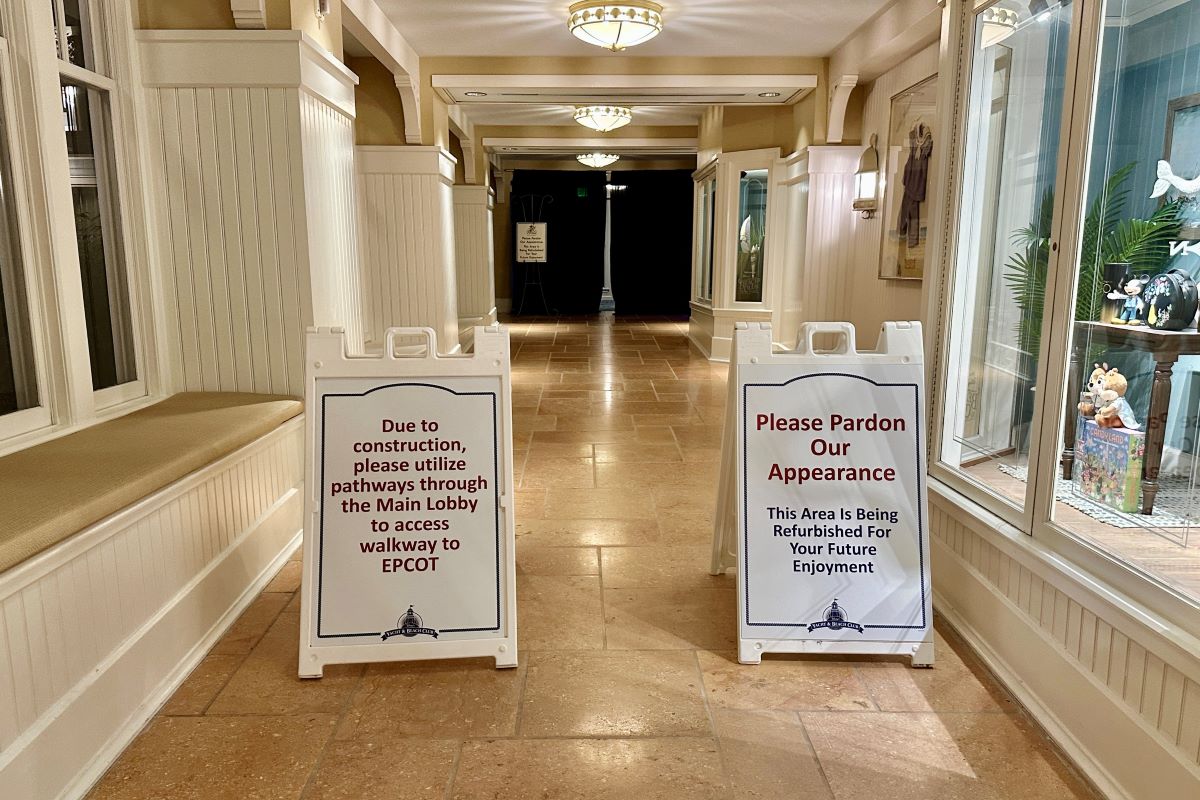 When the rear doors are unavailable, guests are directed through the nearby Solarium to access the villa wing.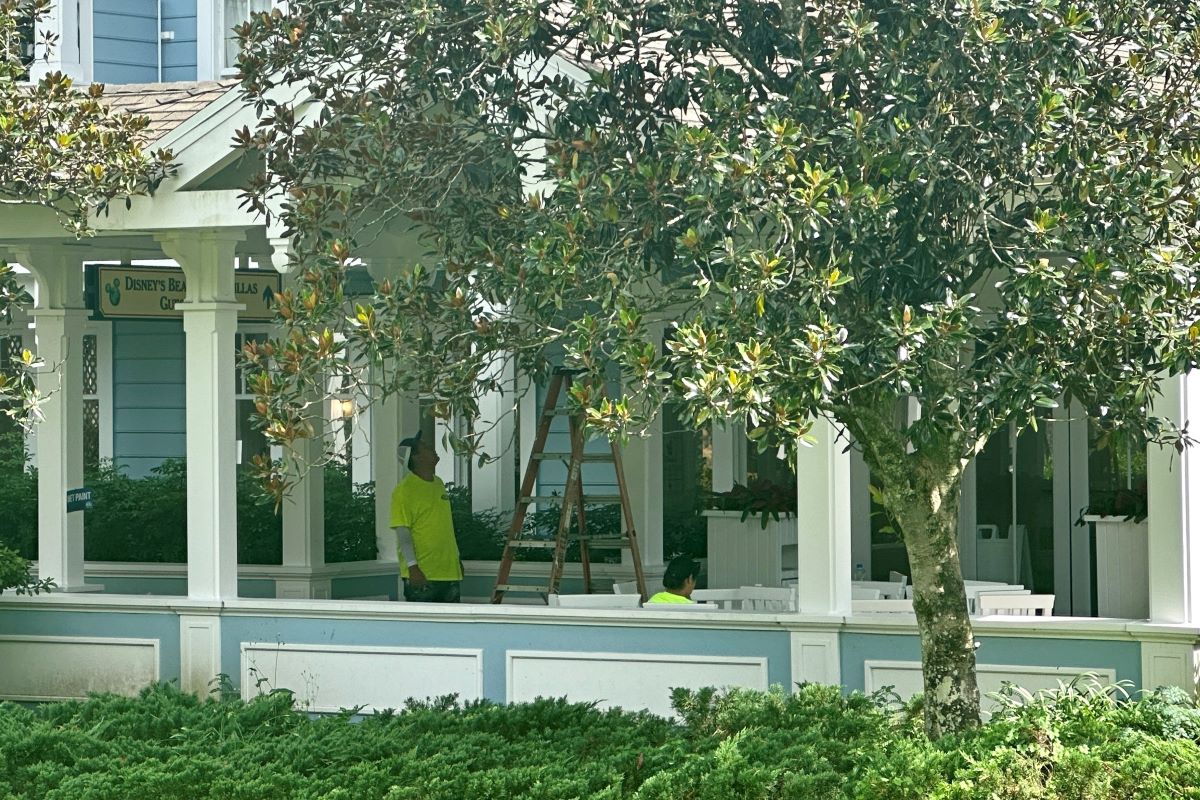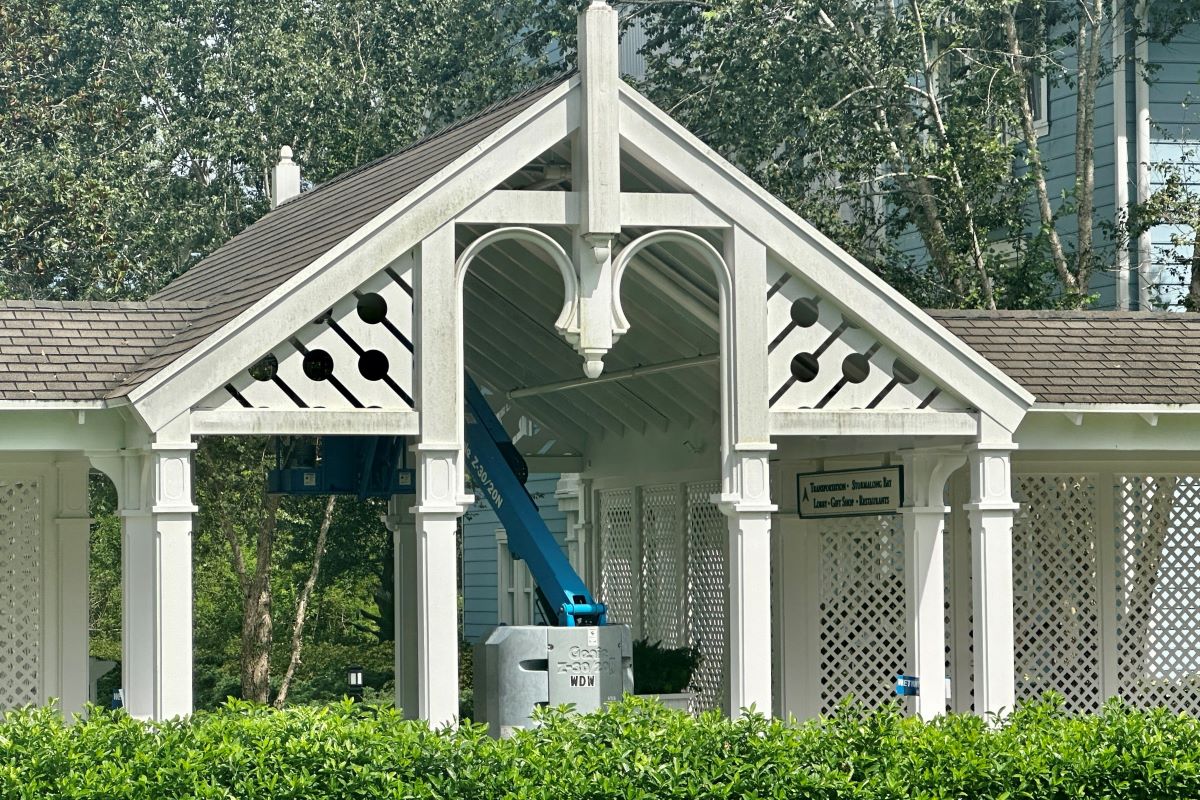 While these areas are closed to guests during the day, they typically reopen in the evening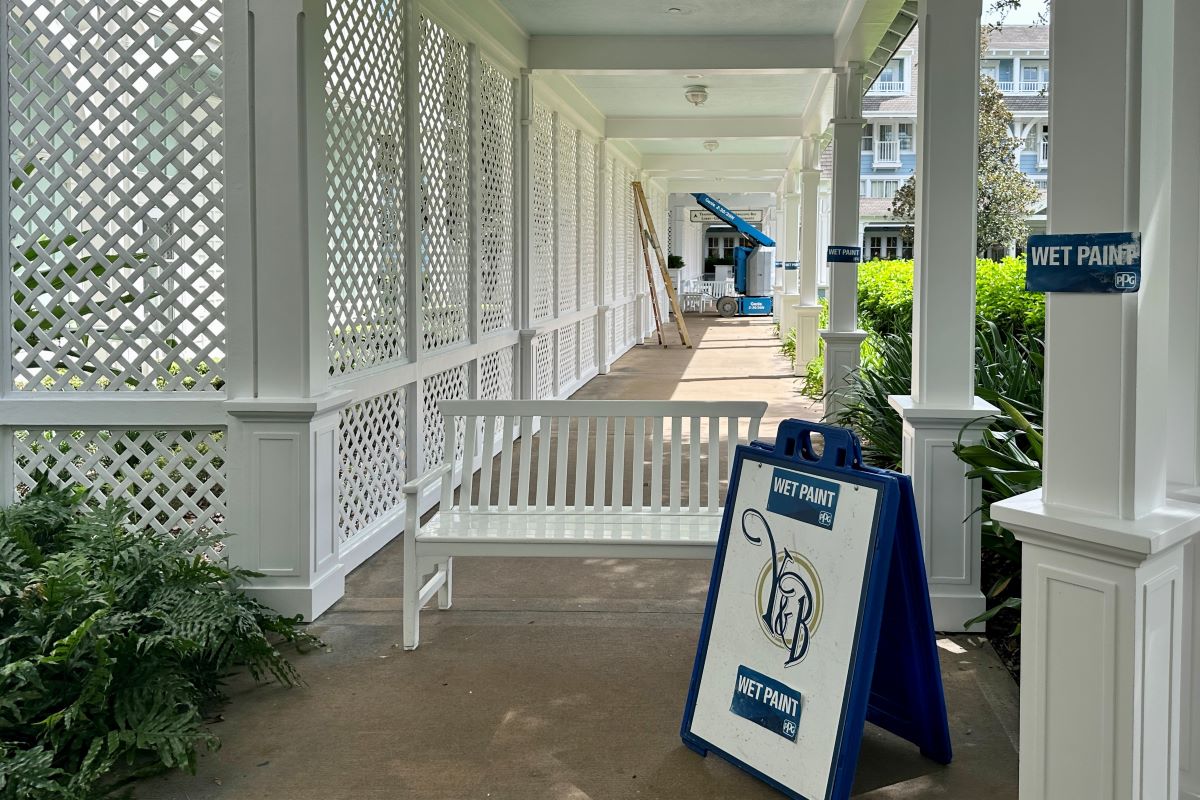 At times, even the front entrance to the Beach Club Marketplace has been closed off, though these disruptions appear to be temporary.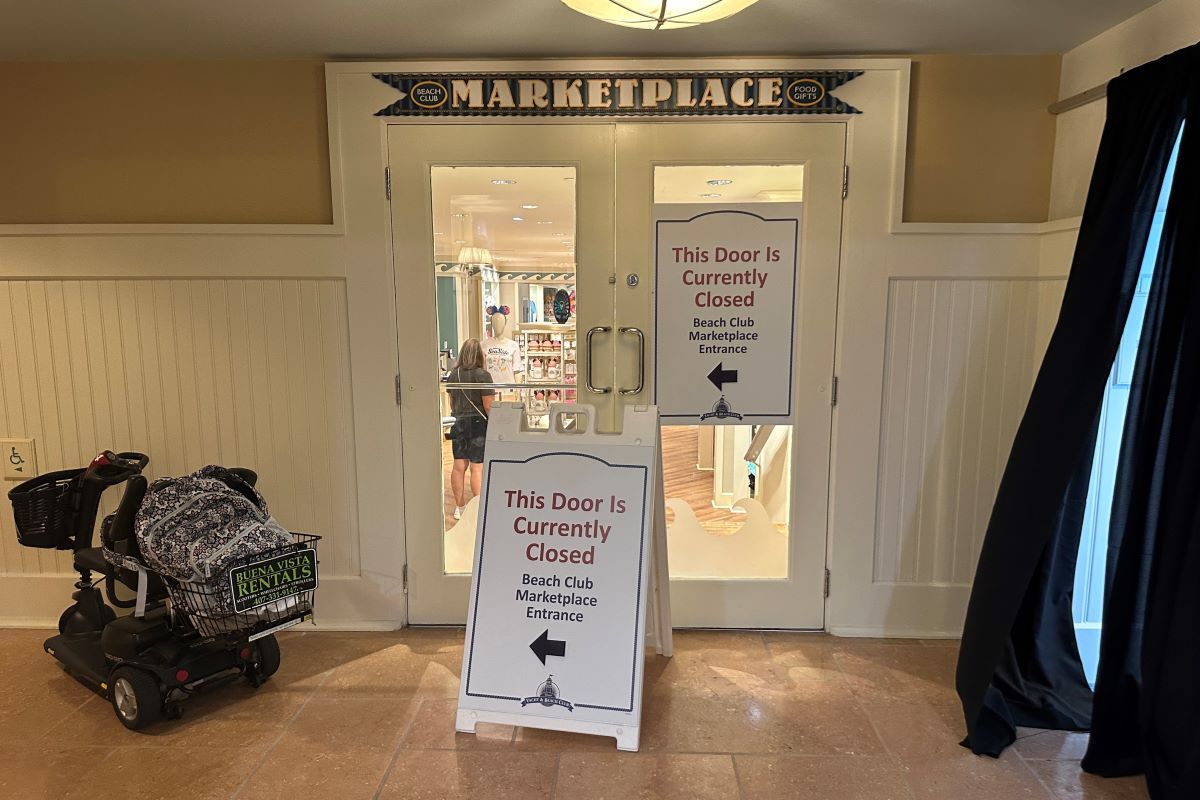 In the lobby, the area which houses the front desk is completely blocked from view.
Overall, disruptions in the lobby are minimal. Cast members use tablets and a temporary podium to assist guests.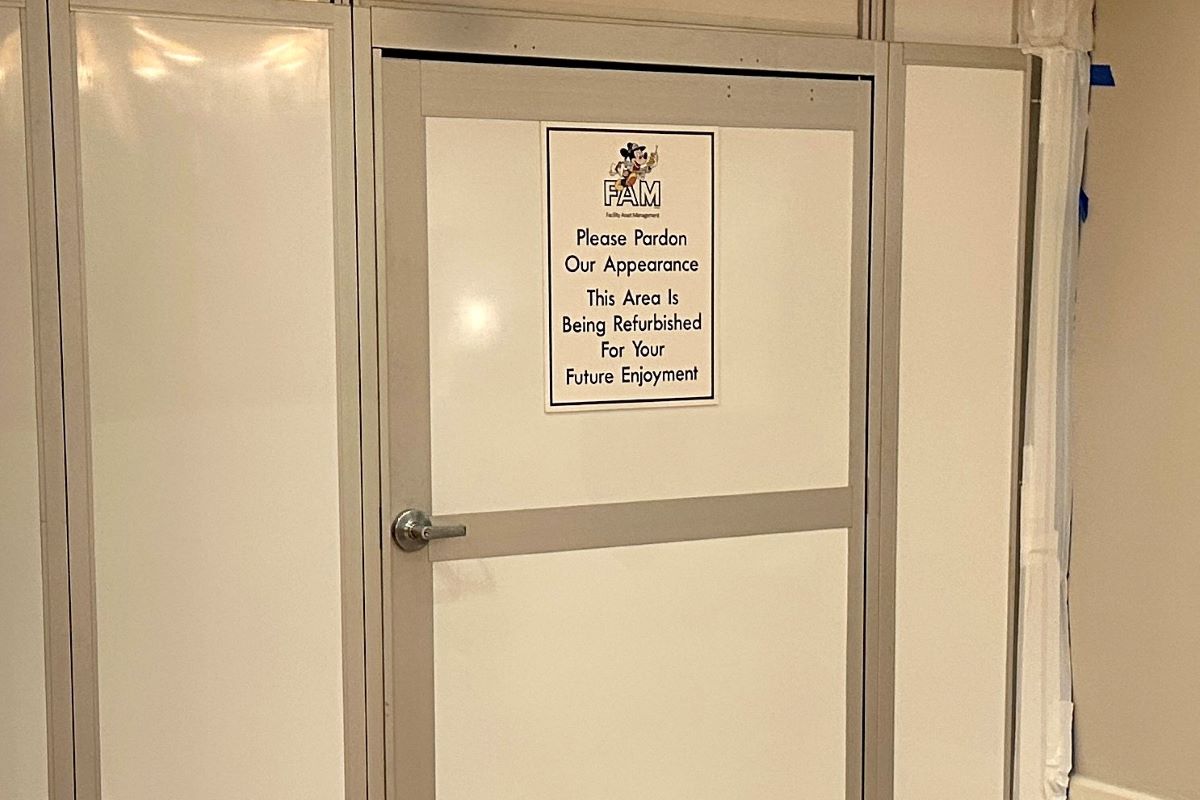 Refurbishment work throughout Disney's Beach Club Resort and Villas is scheduled to continue in the late summer and fall. Renovations to Disney Vacation Club guest rooms resumes in August with work on the villa quiet pool set to begin later this year.
BLOG COMMENTS POWERED BY DISQUS