The long-standing policy allowing diners to order more than one entree from the breafast menu at Disney's Riviera Resort has been discontinued.

Topolino's Terrace at Disney's Riviera Resort




The character breakfast at Topolino's Terrace recently implemented some policy changes. While many other character dining locations feature buffet or family style all-you-can-eat cuisine, Topolino's provides guests with a shared muffin basket and choice of entree for a flat fee. The list of entree selections includes breakfast staples like Quiche Gruyère, Sour Cream Waffle and Wood-fired Butchers Steak, each a small side item like polenta or choice of breakfast meat.
However, diners were permitted to select a second entree to accompany their meal. For instance, one could choose the Two Eggs Any Style as their primary item with a waffle on the side, or French Toast Brulee with a side order of fruit.
The ability to order a second menu item was not simply an informal, little-known policy benefitting only those in-the-know. Often servers would explain the policy to diners before taking their orders.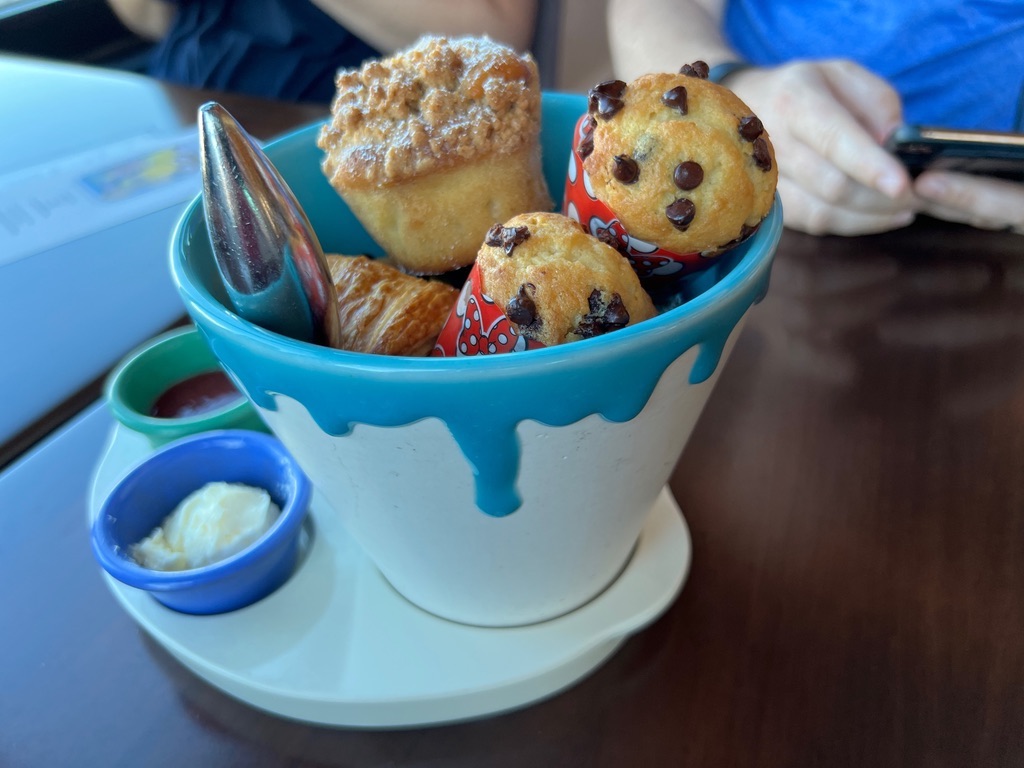 That policy has since been discontinued. Diners now receive only one entree plus a selection of muffins for the table. Other items may be available for a fee.
The character breakfast at Topolino's Terrace features appearances from Mickey Mouse, Minnie Mouse, Donald Duck and Daisy Duck. It is currently priced at $45 per adult and $29 per child with a 10% discount offered to Disney Vacation Club members.
Cape May Cafe at Disney's Beach Club Resort features a breakfast buffet with character appearances for $45 per adult / $29 per child, while Ohana at Disney's Polynesian Village Resort serves a family style, all-you-can-eat character breakfast for the same rate.
BLOG COMMENTS POWERED BY DISQUS