With sales of Disney's Polynesian Villas & Bungalows effectively wrapped-up and two declarations complete for Copper Creek Villas & Cabins at Disney's Wilderness Lodge, now seems like an opportune time to update our charts showing the distribution of Disney Vacation Club points across the eight Use Years for select properties.
Disney Vacation Club designates eight different months as the start of a Use Year: February, March, April, June, August, September, October, or December. The months of January, May, July, and November are not used as the start of a Use Year. A further explanation of Use Years can be found in the DVC for Beginners section on DVCNews.com.
A Disney Vacation Club Member's Use Year is determined at the time an ownership interest is purchased, and marks the period over which points may be used for a resort stay. Once established, the Use Year cannot be changed by the Member nor by Disney.
The first chart below displays the cumulative point distribution for the 10 DVC resorts located at Walt Disney World. Following it are charts for 12 of the 14 DVC resorts. Data is not available on the distribution of points by Use Year for the Villas at Disney's Grand Californian Hotel and Aulani, Disney Vacation Club Villas.
The first DVC resort, Disney's Old Key West, is the only one that has a fairly equal distribution of points among all eight Use Years. At that resort all eight Use Years are within a narrow range of 10.5% to 14.6%. However, as new DVC resorts opened Disney Vacation Development no longer attempted to have all points at a resort evenly distributed among the eight Use Years. Bay Lake Tower at Disney's Contemporary Resort has the most skewed Use Year point distribution with 37.8% of its points in the February Use Year and only 5.1% of its points in the October Use Year. The Polynesian Villas & Bungalows also has a similar uneven distribution with December accounting for 28.6% of the resort's total points, while only 7.1% of its points are assigned to the September Use Year.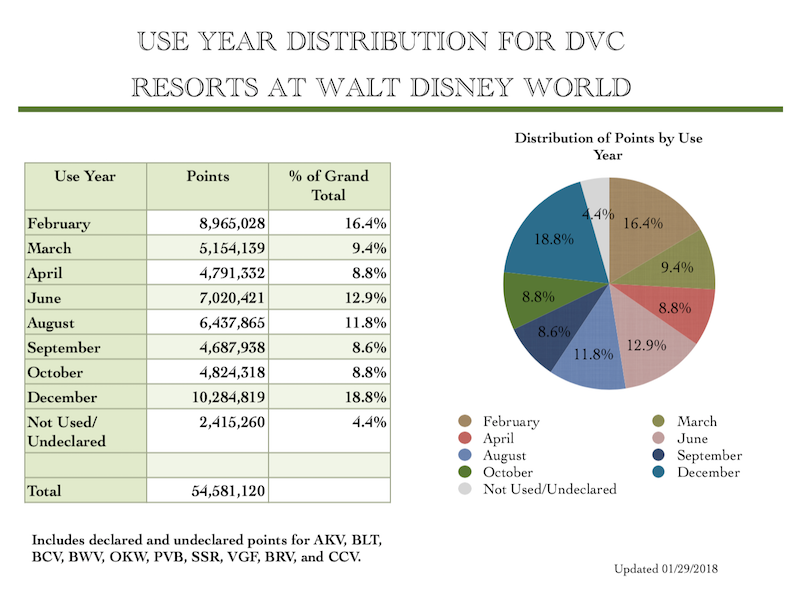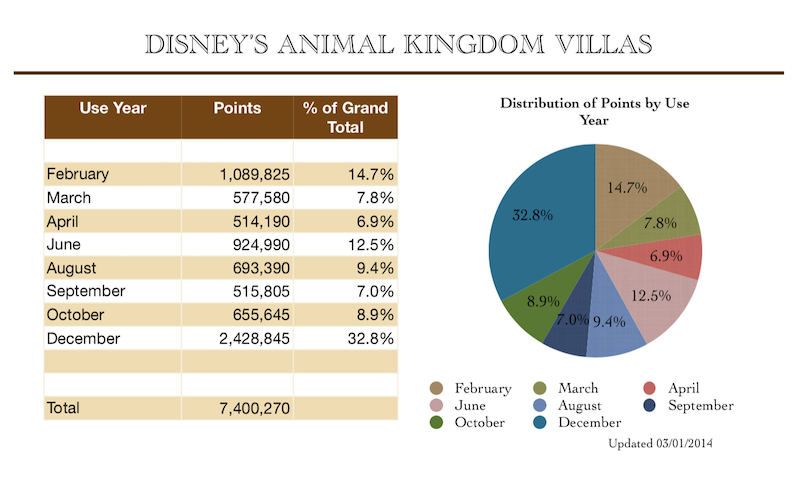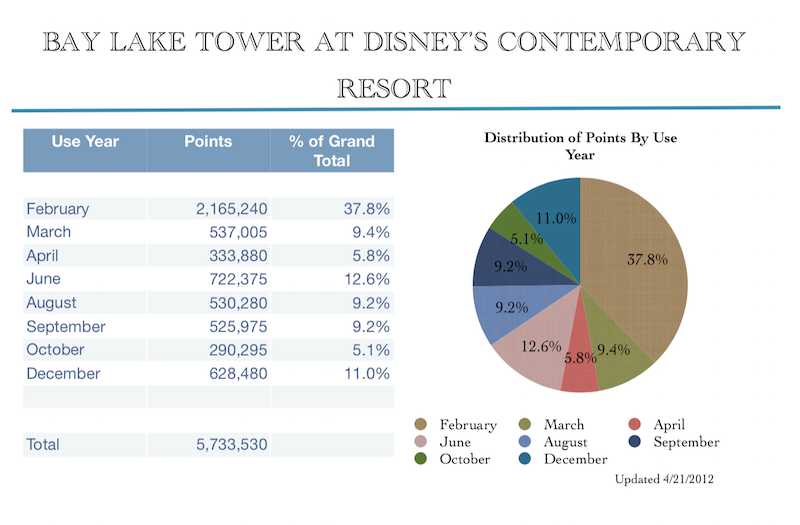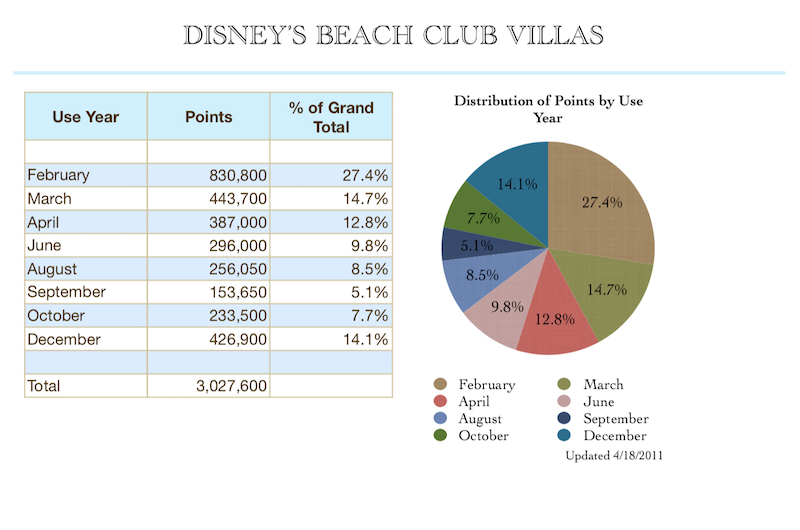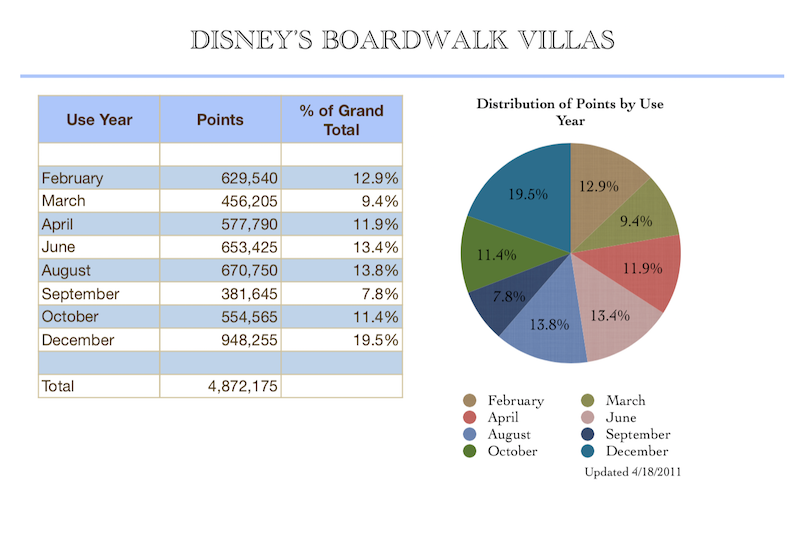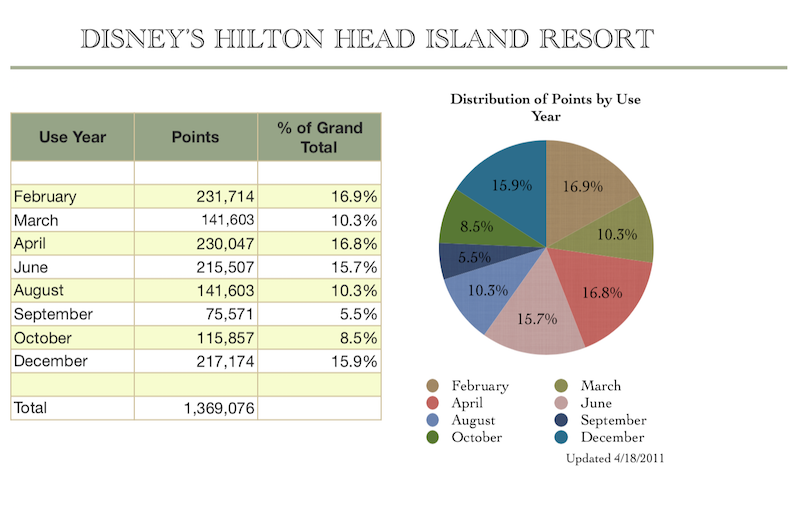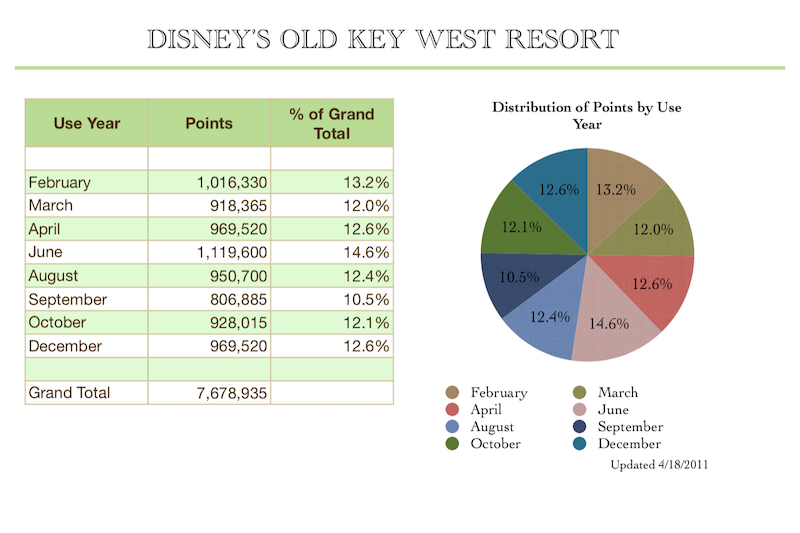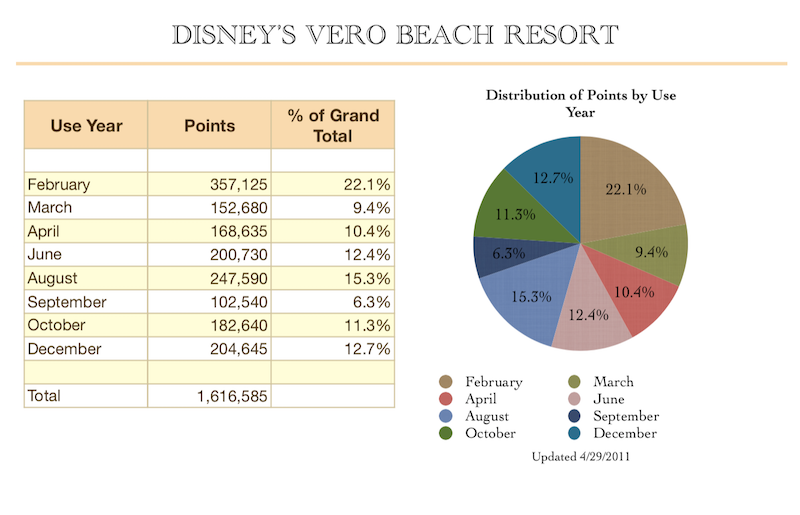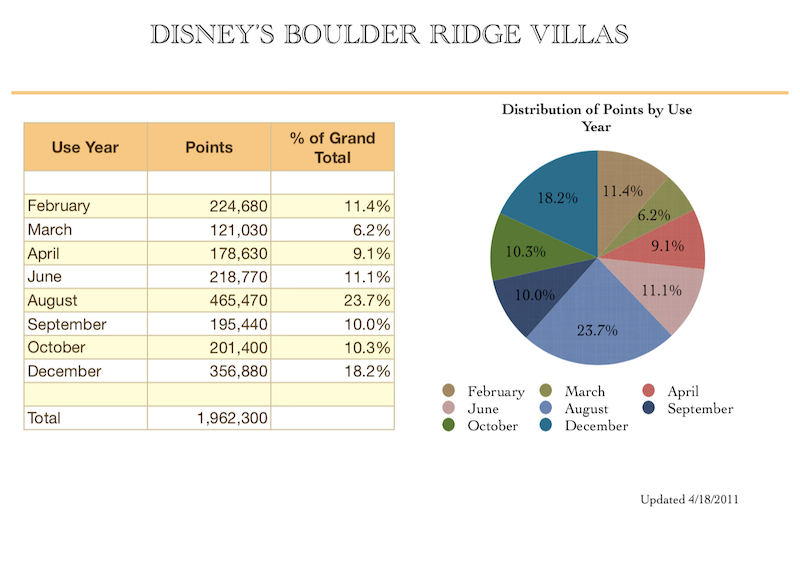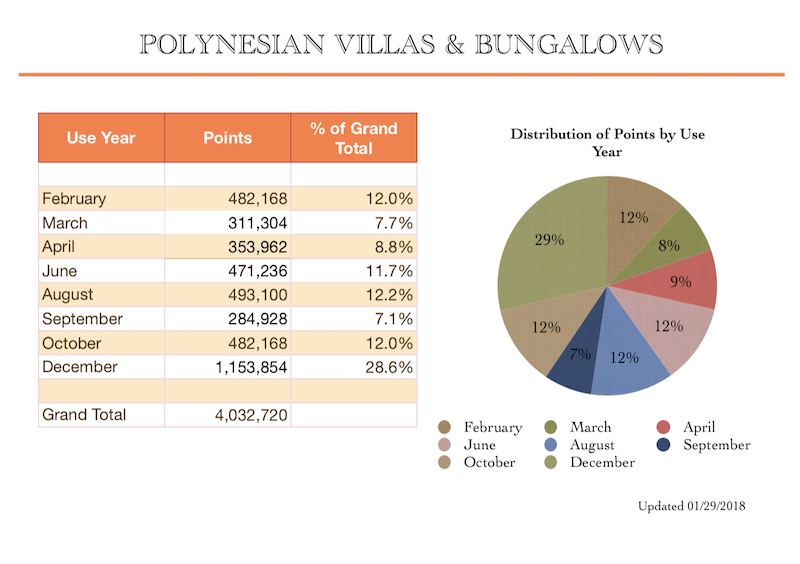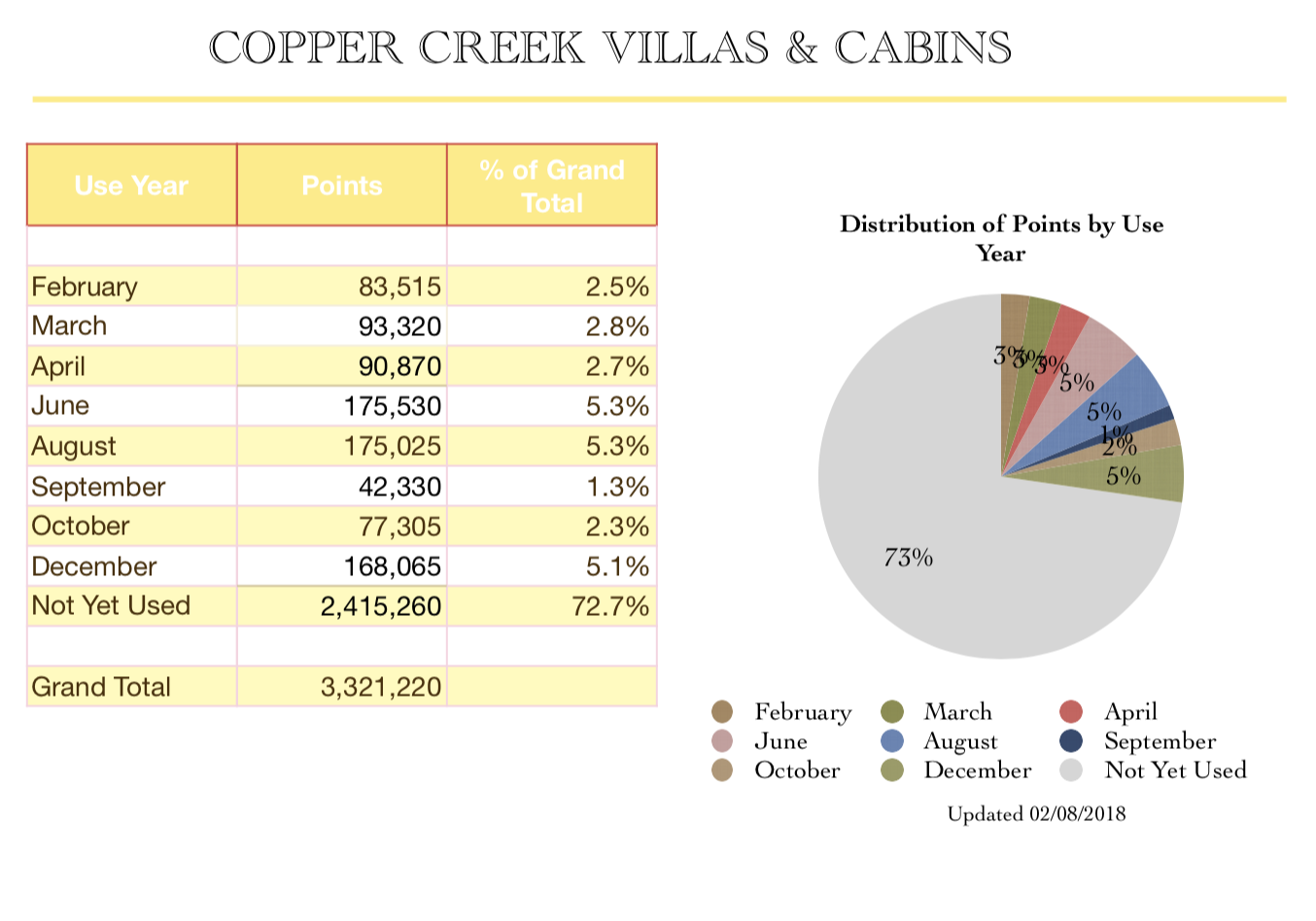 ---
Wil Lovato is a contributor to DVCNews.com and has been a Disney Vacation Club owner since 2009. His DVC Home Resorts include Bay Lake Tower, Animal Kingdom Villas, and Aulani. He can be found posting on many Disney discussion forums under the username of "wdrl."