It has been more than 16 months since plans were announced to build a fourth Disney owned-and-operated resort on its west coast property. The inclusion of Disney Vacation Club villas seemed likely from the outset and new rumors only reinforce the belief.

Resort Pool (concept)
A recent report on Disney Tourist Blog indicates that the Disneyland property will include the 700 hotel rooms cited in the original announcement plus 125 DVC villas. According to unnamed sources, the resort has gone through numerous design changes since its summer 2016 announcement and is now earmarked for the current site of the ESPN Zone, between Disneyland Hotel and Downtown Disney. This site would also provide easy access to the Disneyland Monorail, which serves a practical function of moving guests from the extreme western half of the property, depositing them inside the theme park adjacent to Tomorrowland.
The current design concept reportedly features "multiple, smaller wings as opposed to a taller tower." The original announcement via Orange County Register listed a rooftop fireworks viewing platform, multiple pools, fitness center and concierge accommodations as planned amenities.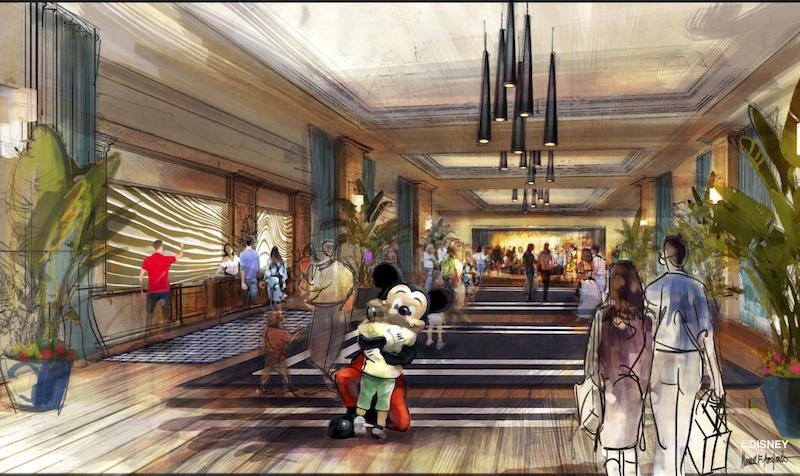 Resort Lobby (concept)
Construction is still scheduled to begin in 2018 with an anticipated completion in 2021.
Disney recently announced that its California runDisney events would be suspended following the upcoming Super Heroes Half Marathon Weekend scheduled for November 9-12. Unspecified construction projects were blamed for the suspension, with this forthcoming hotel likely playing a role. Updates to the east-side property access are under way with the "Eastern Gateway" scheduled to debut in late 2018. Star Wars: Galaxy's Edge is progressing with an eye toward a 2019 opening. Other announced projects include a transformation of Paradise Pier to Pixar Pier and an entirely new Marvel attraction in the vicinity of Guardians of the Galaxy--Mission BREAKOUT!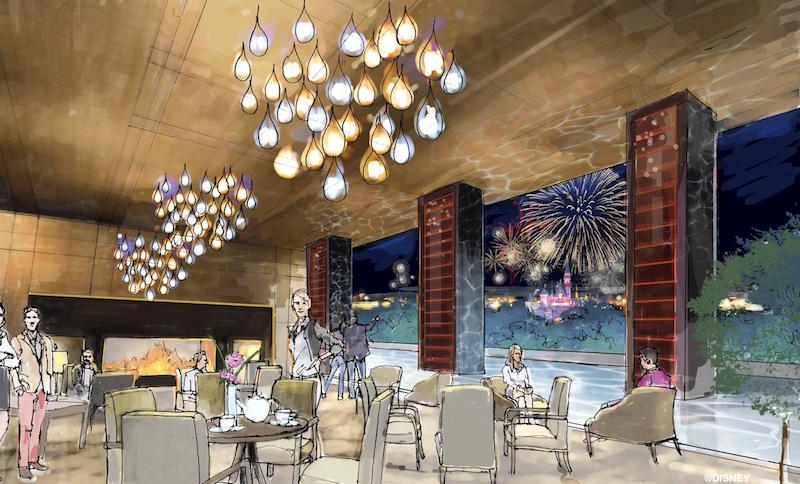 Rooftop Restaurant (concept)
The sole Disney Vacation Club presence at Disneyland is the Villas at Disney's Grand Californian Hotel. At just 48 villas, it is the smallest of all DVC properties and has been officially "sold out" since 2010. Despite strong demand for another west coast DVC destination, sources suggest Disney has been reluctant to introduce a new resort while still marketing the west coast-centric Aulani, Disney Vacation Club Villas in Oahu, Hawaii.
BLOG COMMENTS POWERED BY DISQUS