Some of the most iconic elements of Star Wars: Galaxy's Edge have been recreated by Disneyland's culinary staff and displayed in the lobby of Disney's Grand Californian Hotel & Spa.
Likely created as a tie-in with "May the 4th Be With You", the Millennium Falcon and towers of Black Spire Outpost are currently on display in the Grand Californian's lobby.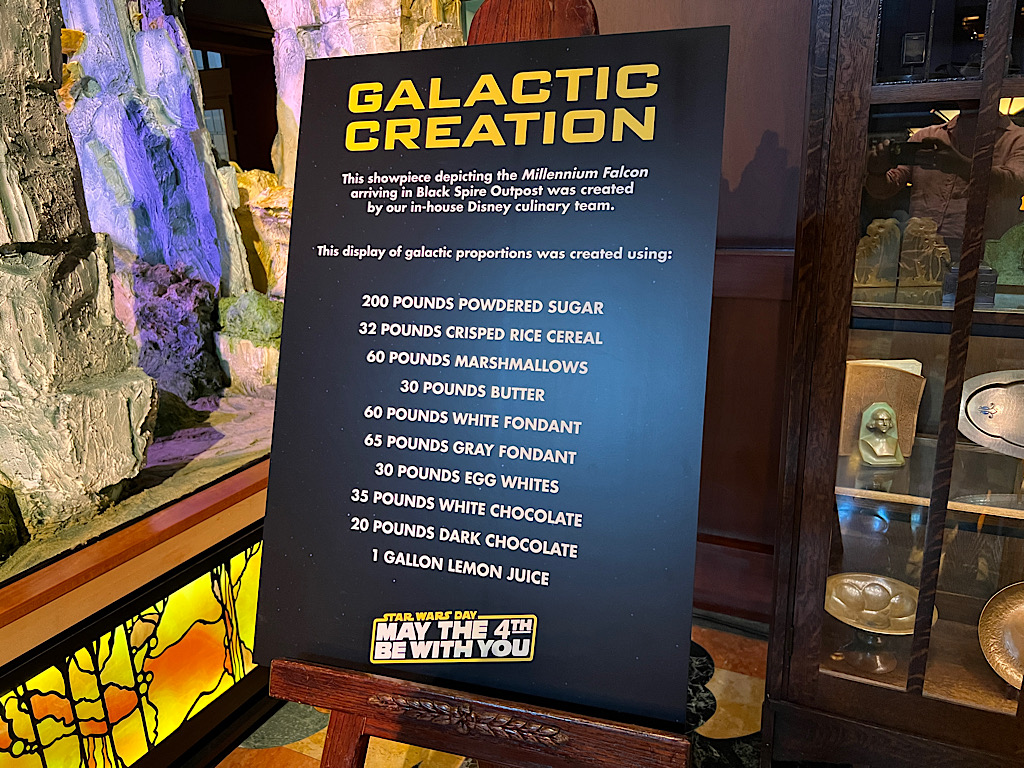 Nearby signage lists the ingredients used to create the sculpture including 200 pounds of sugar, 32 pounds of cereal and 55 pounds of chocolate.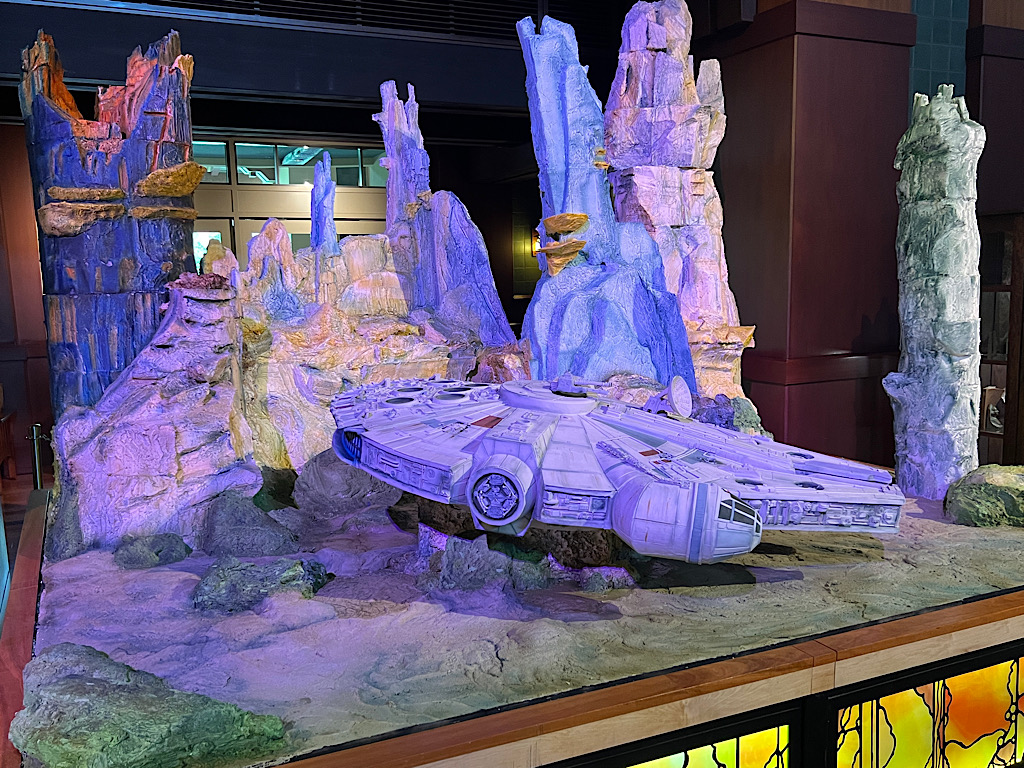 There is no word on how long the sculpture will remain on display. Anaheim is scheduled to host the 2022 Star Wars Celebration from May 26-29.
BLOG COMMENTS POWERED BY DISQUS