A new series of filings for Reflections - A Disney Lakeside lodge reveal new details regarding the sixteenth Disney Vacation Club resort.
Plans recently filed with the South Florida Water Management District provide the best look to-date at the forthcoming resort hotel and DVC timeshare. The overview above showcases the full resort layout with the guest room buildings and other structures highlighted in red, pools in dark blue, ponds and the waters of Bay Lake in a lighter blue and vegetation in green. The gray areas represent walkways, roads, parking lots and other paved sections of the property.
(Note that the coloring applied to these images represents our interpretation of the plans and may not be 100% accurate.)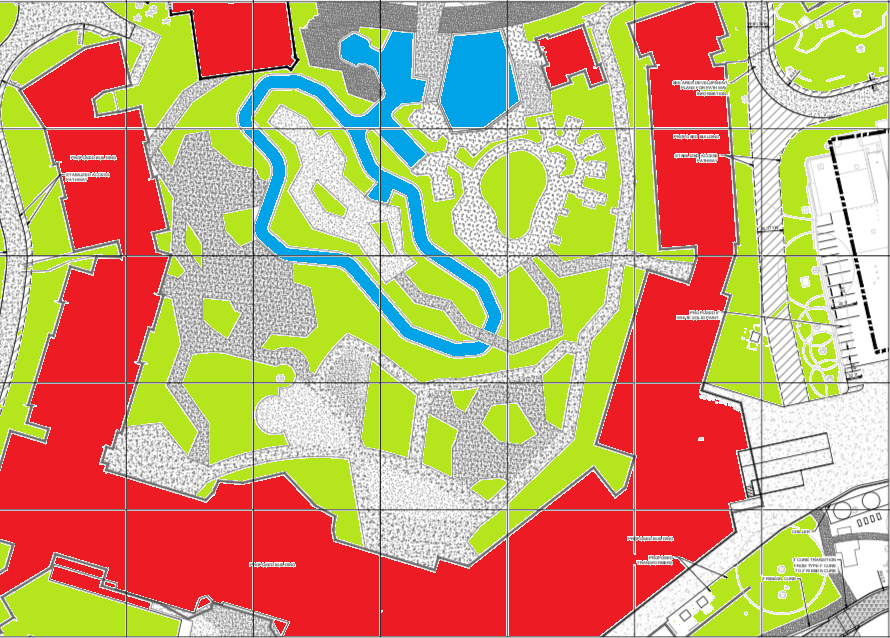 The close up detail above showcases the bulk of the resort building along with the courtyard which will house the main pool complex. The pool is designed with an apparent lazy river. The polygon-shaped blue area toward the upper right may be the site of a kid-friendly water play area. Restrooms are likely housed in the stand-alone red building on the upper right, while the red building on the upper left is the likely home to a food and beverage location.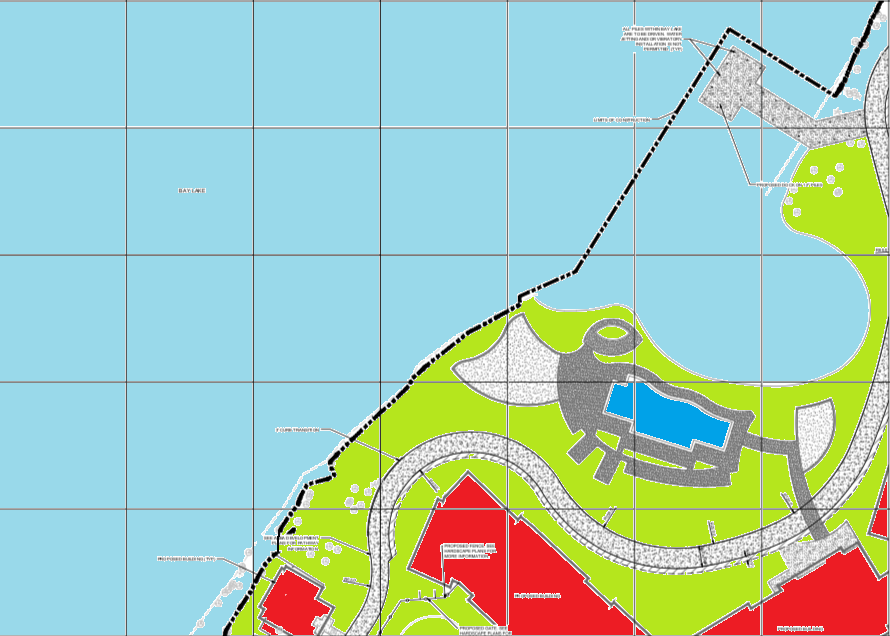 The western side of the resort features a second pool and a T-shaped boat dock to the north. To the lower right is the first in a series of stand-alone structures similar to the bungalows at Disney's Polynesian Villas & Bungalows or the Cascade Cabins of Copper Creek.
Six more cabin-like buildings line the shores of Bay Lake. In all, there are nine such structures on the western side of the resort and another nine to the east.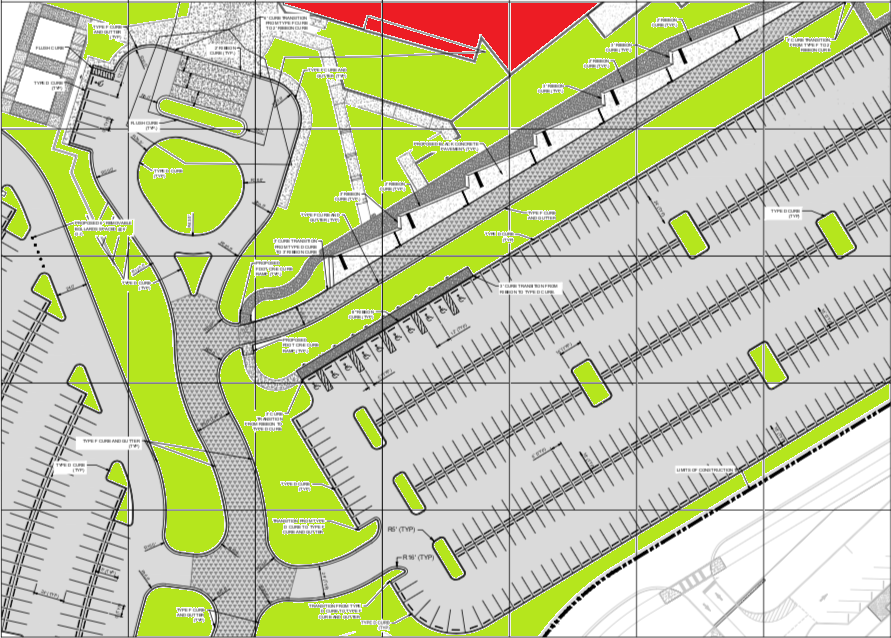 This final close-up provides a look at the resort's porte cochere and one of two large parking lots. Just above the parking lot is the bus depot along with a series of connecting paths. The round arrival drive is featured in concept artwork previously released by Disney (below.)
Reflections is being constructed on the former site of the River Country waterpark near Disney's Fort Wilderness Resort & Campground. Some Fort Wilderness facilities will be relocated due to the construciton including the Tri Circle D Ranch. However, Pioneer Hall, Trail's End Restaurant and most other amenities will remain in place, easily accessible by guests from both resorts.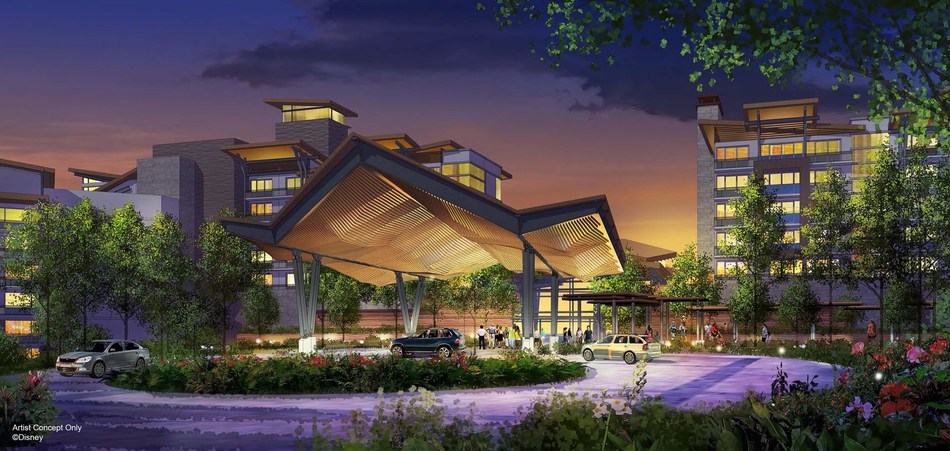 Reflections concept art
Reflections - A Disney Lakeside Lodge was announced in the fall of 2018 and is scheduled to open sometime in 2022. Ground clearing work began back in March. The resort will include about 900 units, a mixture of both hotel rooms and Disney Vacation Club villas. Reflections will be the sixteenth DVC property, following Disney's Riviera Resort which opens on December 16, 2019.
h/t WDWNT.com
BLOG COMMENTS POWERED BY DISQUS