Heavy equipment and safety fencing has arrived at Disney's Animal Kingdom Villas - Kidani Village as roof replacement is under way.
In a project that is expected to run through September, crews have begun the work of replacing the roof a Kidani Village. Small sections of the savanna have been fenced-off to protect both workers and the animals. In the photo above, workers can be seen tearing-off and replacing the familiar thatched-style roof above one of the resort's grand villas.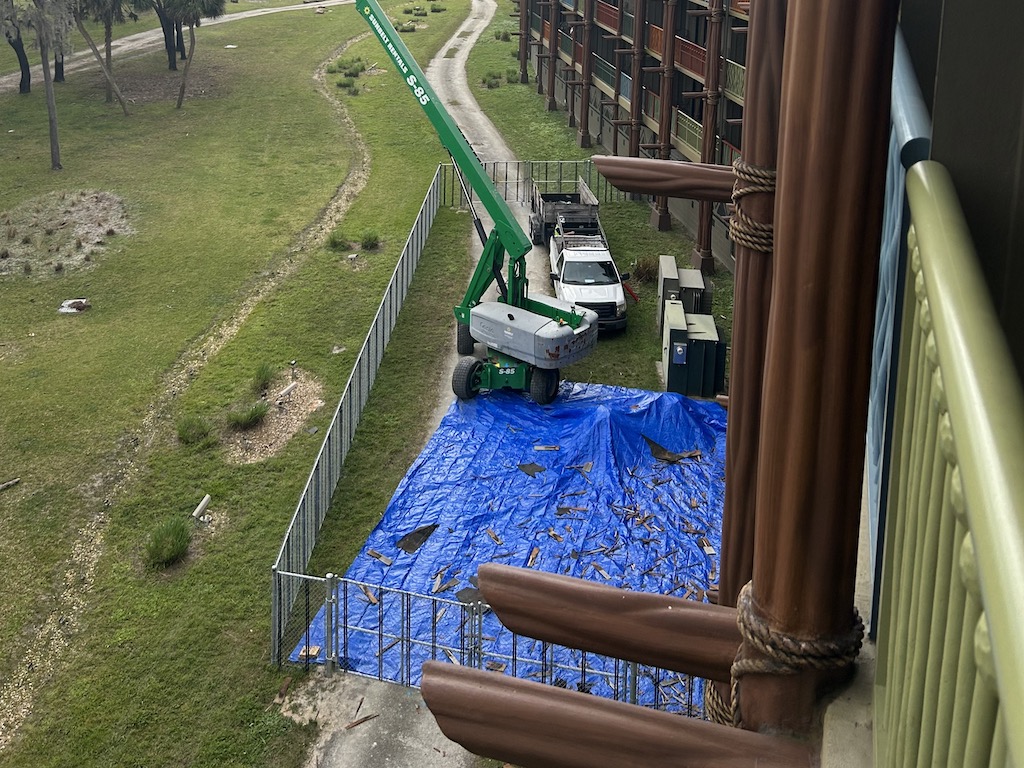 This work comes after the resort's feature pool and public areas were refurbished back in 2022. Disney Vacation Club guest rooms should be due for a full refurbishment sometime in the next 1-2 years, however no dates have yet been revealed.
Kidani Village originally opened back in May 2009. The current DVC refurbishment schedule dictates that rooms receive a lighter soft goods refurbishment after approximately 7 years and a more extensive hard goods refurb at 14 years.
Thanks to Wil for the photos!
BLOG COMMENTS POWERED BY DISQUS