Crews have resumed work to renovate all of the Disney Vacation Club villa interiors at Disney's Beach Club Villas, while painting and modifications to the resort's main lobby are now complete.
The soft goods refurbishment at Disney's Beach Club Villas has started back up with rooms on the resort's 3rd floor currently removed from service. Villas on the 4th and 5th floors were refurbished back in January - February. However, work paused for several months as rooms were seemingly needed to accommdoate the spring and summer crowds.
The entire third floor is currently blocked off. Resort guests may hear some disturbances from the work during daytime hours. Villas on floors 1 and 2 have yet to be refurbished. Disney expects the work to wrap-up in October 2023. Check out our photos and video of a renovated two bedroom villa.
Elsewhere, work is now complete in the resort's main lobby. Earlier this summer, the lobby was repainted. Also, mirroring modifications at many other resorts, the expansive front desk has been converted to smaller, guest-friendly podiums as depicted below.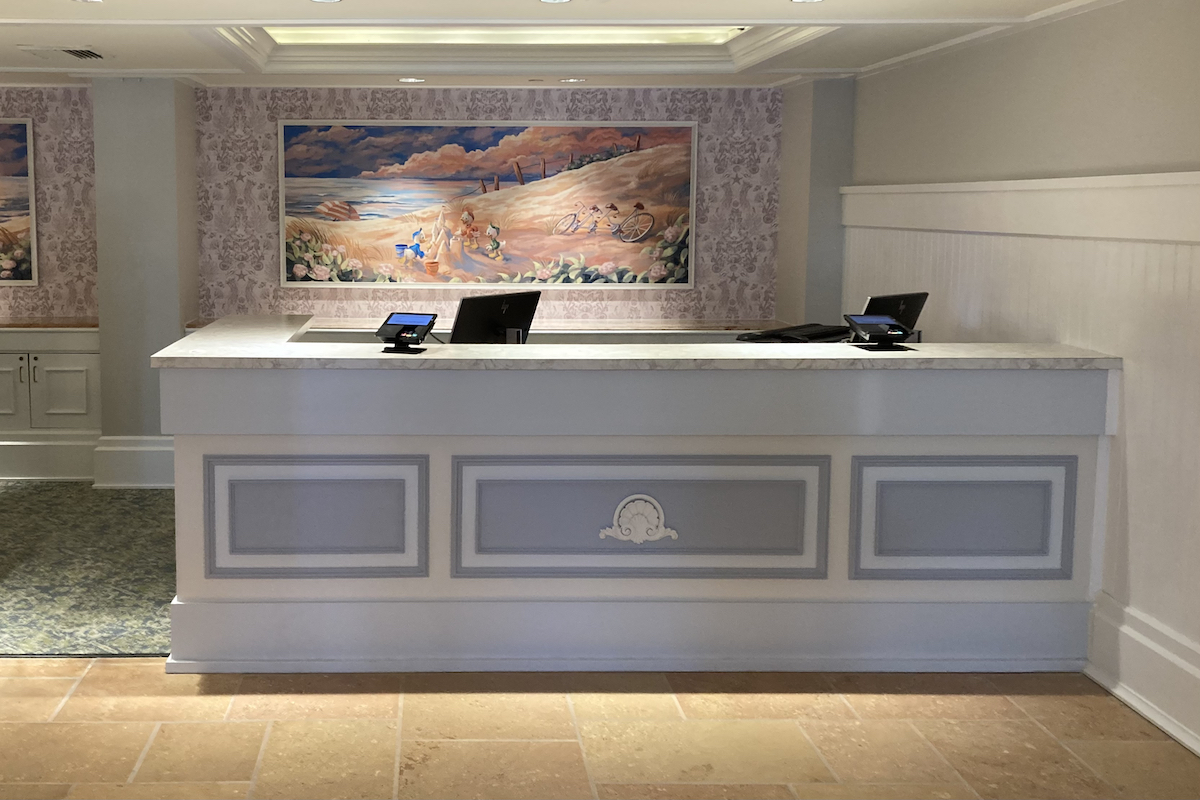 This work is part of a substantial reovation to the Beach Club resort, which also includes updates to the facility's hotel rooms. The Dunes Cove Pool located near the Disney Vacation Club villa wing is scheduled to close from October 2 through early December. While Disney has already announced that the entire Stormalong Bay pool complex will close for a 5-month refurbishment beginning in early 2025.
Thanks to Chris from dvc.market for the photos!
BLOG COMMENTS POWERED BY DISQUS