The new dining establishment planned for Disney's BoardWalk is no longer scheduled to open in 2023.
Opening delays have hit The Cake Bake Shop. This family-friendly dining venue is currently under construction on Disney's BoardWalk, replacing the ESPN Club which never reopened following its March 2020 COVID-19 shutdown.
The restaurant was expected to open sometime in late 2023. However, the opening window has now been pushed back to early 2024.
All of us at The Cake Bake Shop are eager to unveil the beautiful details and charm that are coming to Disney's BoardWalk! As the excitement is building and our hearts are brimming with anticipation, we expect to open our doors early next year to welcome you to an unforgettable dining experience. Stay connected with us for more details leading up to our opening.
The menu is expected to include dozens of options like cakes--including Gwendolyn's Famous Earl's Court Chocolate Cake--pies, cheesecake, cookies, pastries, and home made ice cream. Other locations feature an afternon tea service with finger sandwiches and sweets, along with an alcoholic or non-alcoholic beverage.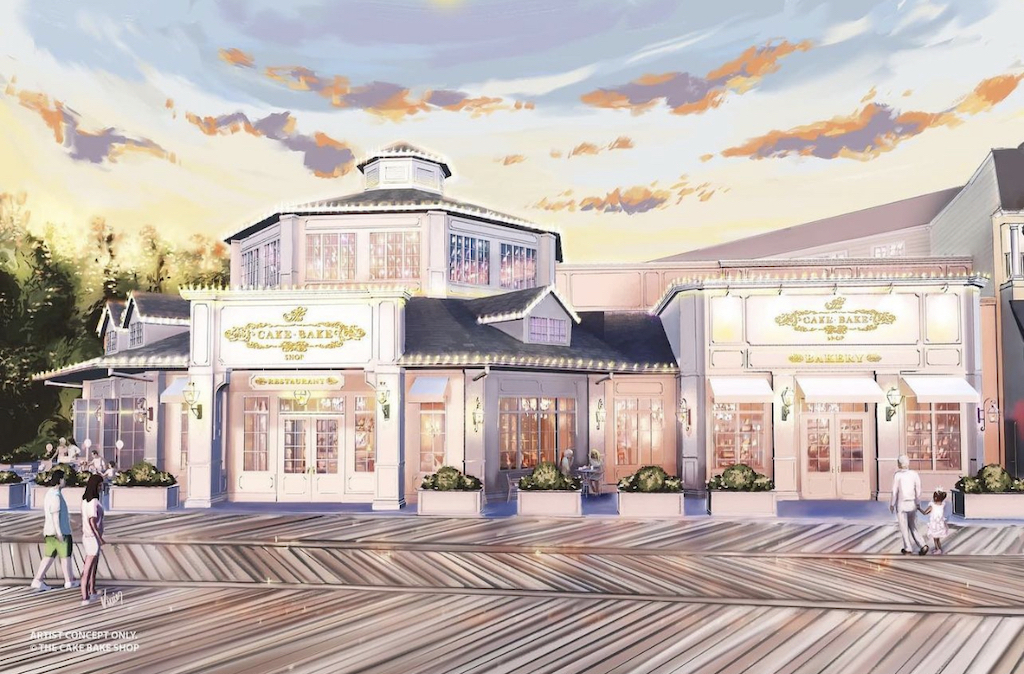 This is just the latest in a variety of dining modifications around the BoardWalk. 2022 brought the opening of BoardWalk Deli and Carousel Coffee. Back in July it was revealed that Blue Ribbon Corn Dogs will be opening a location on the BoardWalk. Refurbishment of Disney Vacation Club guest rooms is expected to begin at any time, stretching into early 2024.
BLOG COMMENTS POWERED BY DISQUS