An application has been filed with the State of Florida to sell ownership in the "Cabins at Disney's Fort Wilderness Resort", but don't open your checkbook quite yet.
Disney Vacation Club has submitted an application to sell points for its newest timeshare destination. The Cabins at Disney's Fort Wilderness Resort - A Disney Vacation Club Resort was announced back in April 2023. Plans call for the 350+ free standing cabins to be replaced in the coming months, along with a variety of unspecified enhancements to amenities in the area.
Disney currently operates 365 cabins in the Fort Wilderness area. 363 cabins are located in loops 2200 to 2800 while two additional cabins are located further away in loop 100. The license application lists 18876 timeshare weeks, suggesting that the maximum number of cabins added to the DVC timeshare program is 363.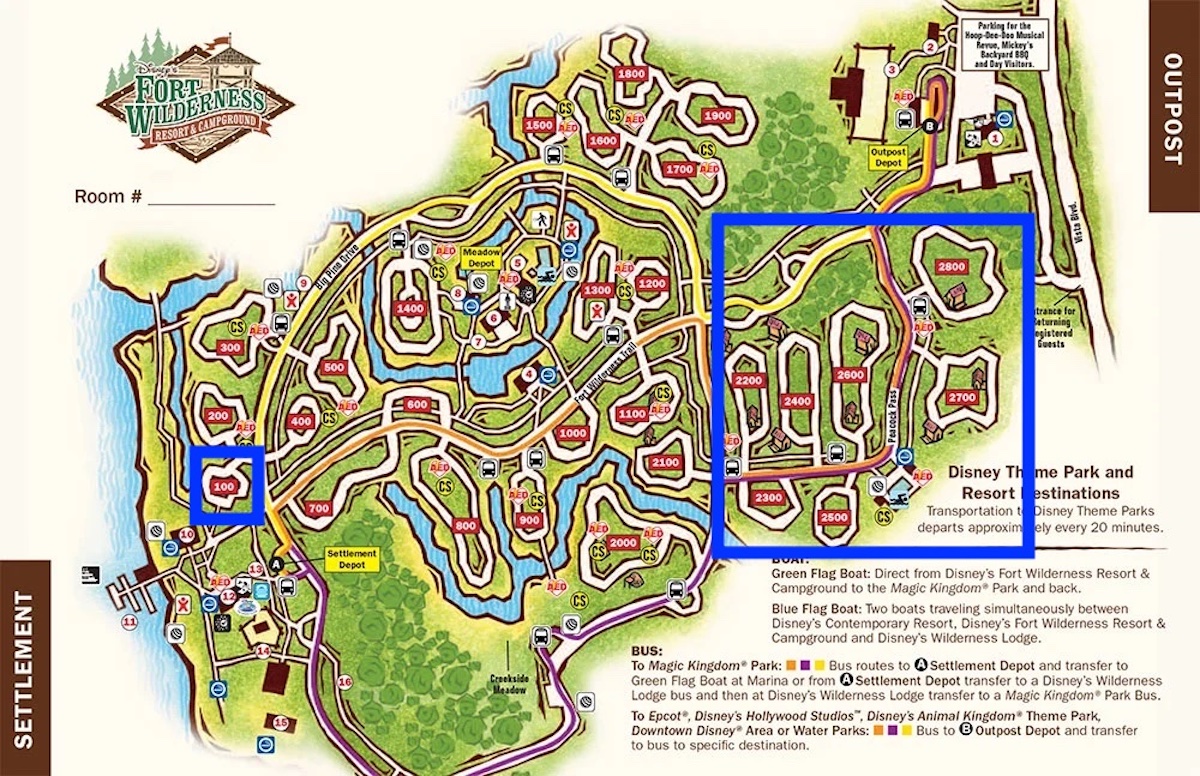 The application was filed on October 12, 2023 and its status is currently listed as "under review."
Less than a month ago, Disney filed paperwork to begin the process of replacing the cabins. New units are expected to be manufactured off site and installed on the existing cabin plots. Each cabin will sleep up to six guests, featuring a private bedroom, bathroom, living room, kitchen and outdoor patio. It will be the first pet-friendly Disney Vacation Club destination.
Despite the early sales application, Disney is not expected to begin offering points to the public for several months. Recent projects have seen Disney applying for a license 8-9 months before sales commence. Most recently, a license was issued to sell The Villas at Disneyland Hotel back in August 2022. Sales did not officially begin until May 2023. The timeshare license for The Villas at Disney's Grand Floridian Resort was amended in July 2021 to include the phase 2 units, however points were not offered to the public until March 2022.
A similar timeline for The Cabins at Disney's Fort Wilderness Resort would result in sales beginning around June or July 2024. It is expected to be the next destination to open, with DVC publicly referring to the Cabins as the seventeenth timeshare development.
No license application or amendment has been filed for the new tower at Disney's Polynesian Village Resort. That facility is expected to open toward the end of 2024.