Disney has provided additional clarity on the opening timeline for the new tower at Disney's Polynesian Village Resort and the Cabins at Disney's Fort Wilderness Resort & Campground.
During its quarterly earnings call on November 8, 2023, Disney provided a list of expected opening dates for a variety of projects. Some of the dates remain rather vague, like the "Fiscal Year 2025" debut of the cruise ship Disney Adventure. Included on the list are the following:
2024: Disney Vacation Club Cabins at Fort Wilderness Resort
Late 2024: Disney Vacation Club at Polynesian Resort
The manner in which the dates are cited seemingly provides further confirmation that the Fort Wilderness Cabins will debut before the Polynesian Tower, likely sometime in mid-2024.
Although work began on the Polynesian Tower more than a year ago in summer 2022, the scope of the project is significant greater than the Fort Wilderness Cabins. Disney has announced plans to replace all of the cabins and enhance other nearby amenities. However it is believed that the new cabins will be manufactured off-site and brought in for installation. As such, the cabin replacement should proceed in a more rapid fashion.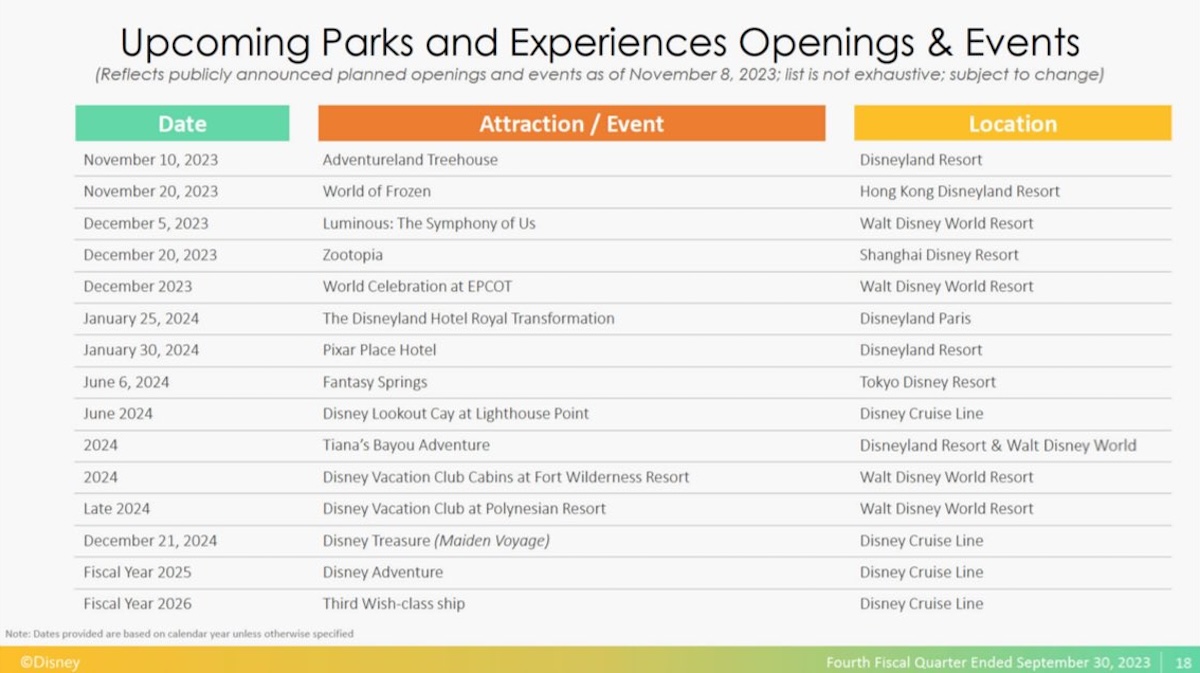 In a press release, Disney Vacation Club had previously referred to the cabins as the seventeenth DVC destination. The recently-opened Villas at Disneyland Hotel is the sixteenth DVC resort. Additionally, in October 2023 Disney filed for a timeshare sales license for the Fort Wilderness Cabins, a move which typically occurs about 8-9 months prior to the start of sales.
There is still no word as to whether the Polynesian Tower will be part of the existing Polynesian Villas & Bungalows condominium association or a separate entity. Licensing may eventually provide the first indication of Disney's intent, with the tower either amended into the current condo association or licensed separately as the eighteenth DVC resort.