The end is in sight for the refurbishment of Disney's Old Key West Resort, a project which began back in the fall of 2017.
Guest rooms in 41 of the resort's 49 buildings are completely renovated, representing more than 80% of its accommodations.
Currently buildings 15, 62, 63 and 64 are all closed for refurbishment. The only buildings which remain untouched are 11, 12, 13 and 14.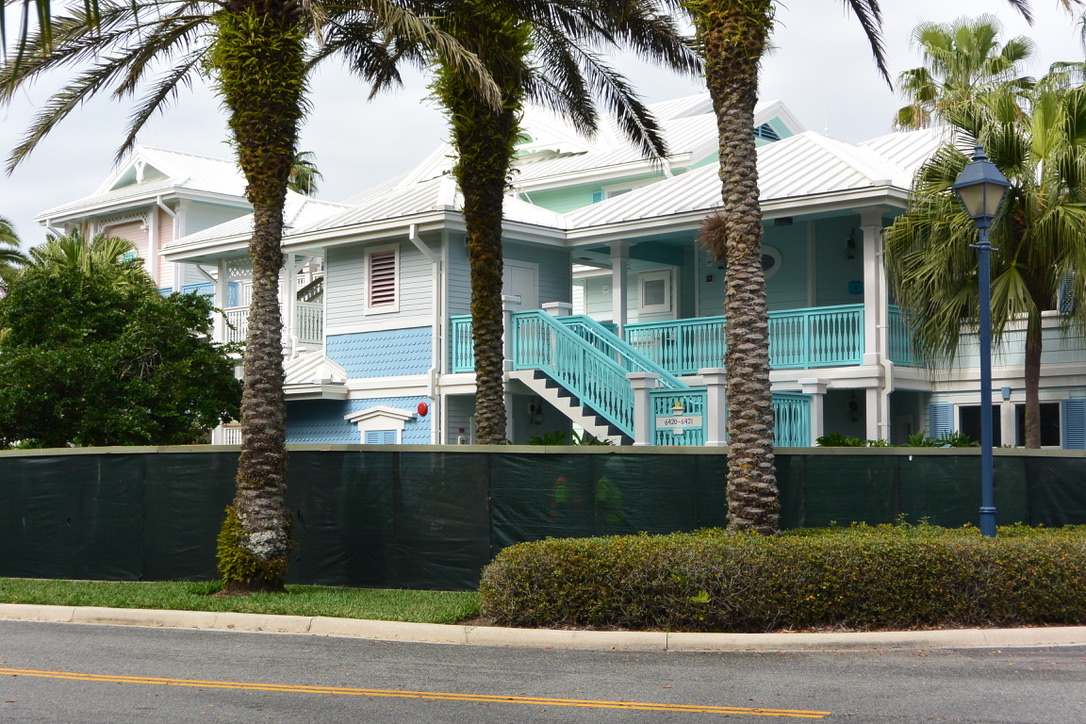 The renovation project began back in October 2017 with all 531 Disney Vacation Club villas slated for updates. Old Key West among the first resorts to receive a substanial "hard goods" refurbishment under DVC's updated timelines. Plans originally called for villa rooms to recieve a major refurbishment after 25 years of use, half way through the typical 50-year DVC contract duration. The revised schedule now calls for room refurbishments every 7 years, starting with a lighter "soft goods" update, hard goods at 14 years and back to soft goods at 21 years.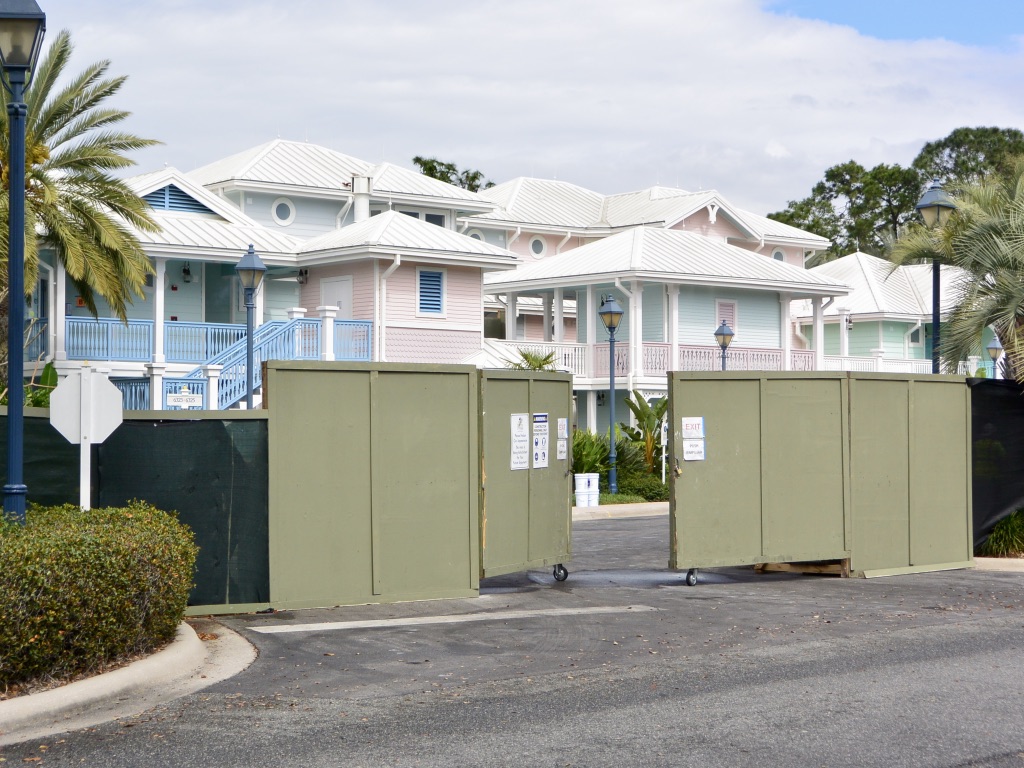 Old Key West was subject of a hard goods refurb back in 2010, however many aspects of the room were left untouched including the bathroom interiors which still sported the original 20+ year old tile. This 2017-2019 update features significant updates to the villa bathrooms, wall and floor coverings, kitchen updates, reupholstered furniture and more. Refer to our prior coverage for photos of renovated Deluxe Studio and Two Bedroom villas.
BLOG COMMENTS POWERED BY DISQUS