Fans of another Disney Vacation Club resort have their own unique MagicBand design to choose from.
In recent years Disney has issued exclusive pre-arrival MagicBand designs for Disney's Riviera Resort and Disney's Grand Floridian Resort & Spa. Now the original Disney Vacation Club resort has received some love with this design themed to Disney's Old Key West Resort.
The band features Mickey Mouse on one side, dressed in his laid-back Key West vacation attire. The other side features a collage of resort structures including the iconic lighthouse, sandcastle pool slide and buidings in the style of the resort's Hospitality House.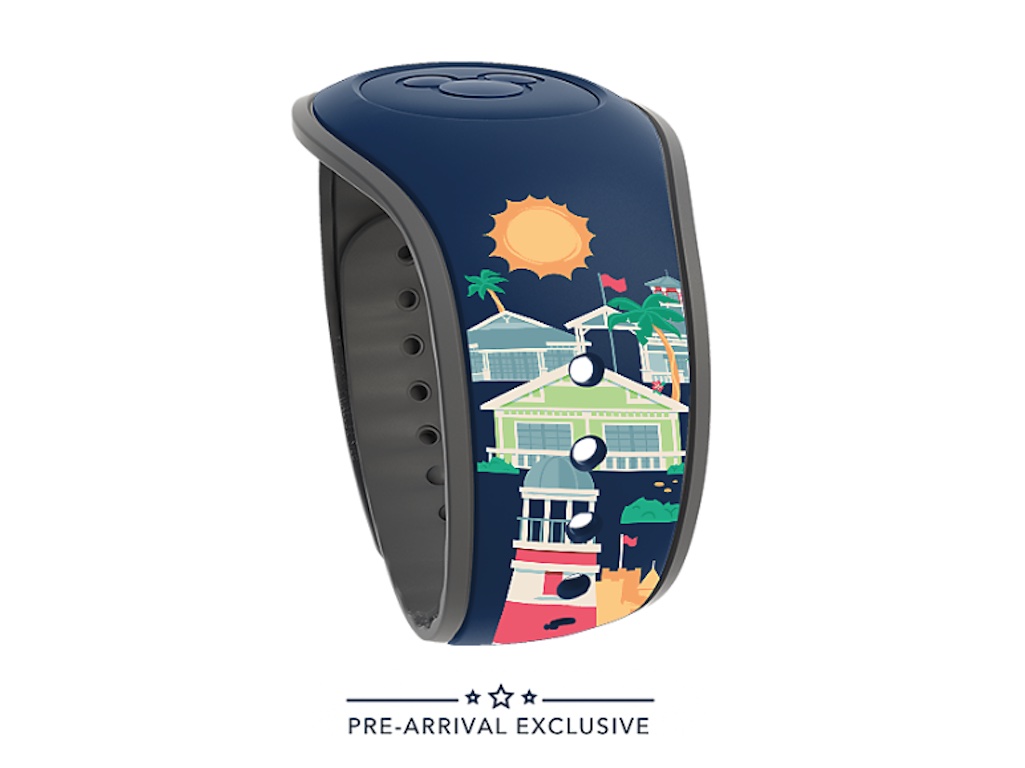 The MagicBand is only available as a pre-arrival exclusive. Guests with upcoming resort reservations can use the Disney website or app to make MagicBand selections. This design retails for $25.00 with a stated "comparable value" of $39.99.
Walt Disney World ended its complimentary MagicBand program at the start of 2021. Guests who do not wish to purchase new MagicBands can continue to use old ones or request a free Key to the World card. Most digital functions including hotel room and theme park entry are also replicated on Disney apps for smartphones and the Apple Watch.
Thanks to Chris for the tip!
BLOG COMMENTS POWERED BY DISQUS