Guest rooms and pools are receiving some TLC at Disney Vacation Club's largest resort.
Crews are currently refurbishing guest room in The Grandstand section of Disney's Saratoga Springs Resort & Spa. One of the more popular aeas of the resort, The Grandstand is located relatively close the The Carriage House, High Rock Spring pool and is the first stop for most arriving theme park buses. However villas are priced in the Standard View category.
Updates to the guest room interiors include new floor coverings, wall coverings, appliances, plumbing fixtures, linens, artwork and the addition of pull-down sofabeds. Building exteriors are also being refreshed. Check out our prior coverage detailing changes to a three bedroom Grand Villa.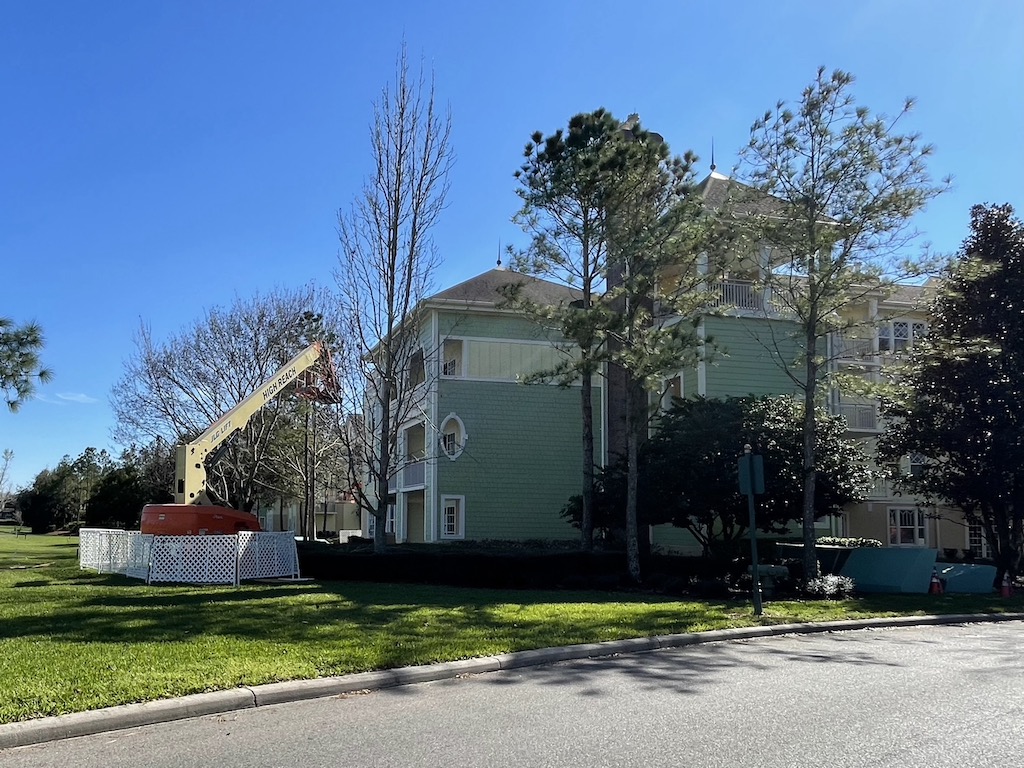 At this time, it appears that all Preferred View rooms in Congress Park and The Springs have been updated, along with Standard View in The Paddock. Remaining Standard View rooms in The Carousel are also slated for updates.

The room refurbishment has progressed rapidly in recent months, and is scheduled for completion by summer 2021.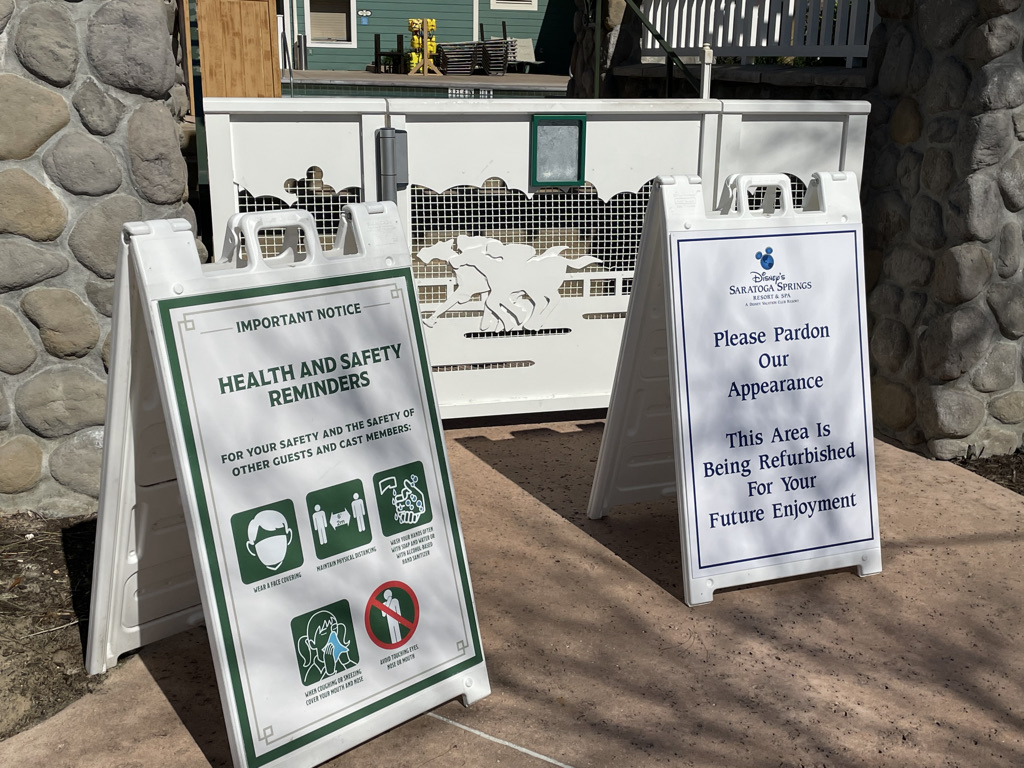 Elsewhere at Saratoga Springs, the slide and kids play area at The Paddock pool are currently closed for updates. The project is slated for "winter" 2021 with no estimated completion date currently published.
The Paddock pool itself remains open while the slide and kids play area are being renovated. The High Rock Spring main pool is also open, along with leisure pools in Congress Park and The Grandstand.
Additionally, the long foot bridge which runs from The Paddock pool to The Carriage House is currently closed.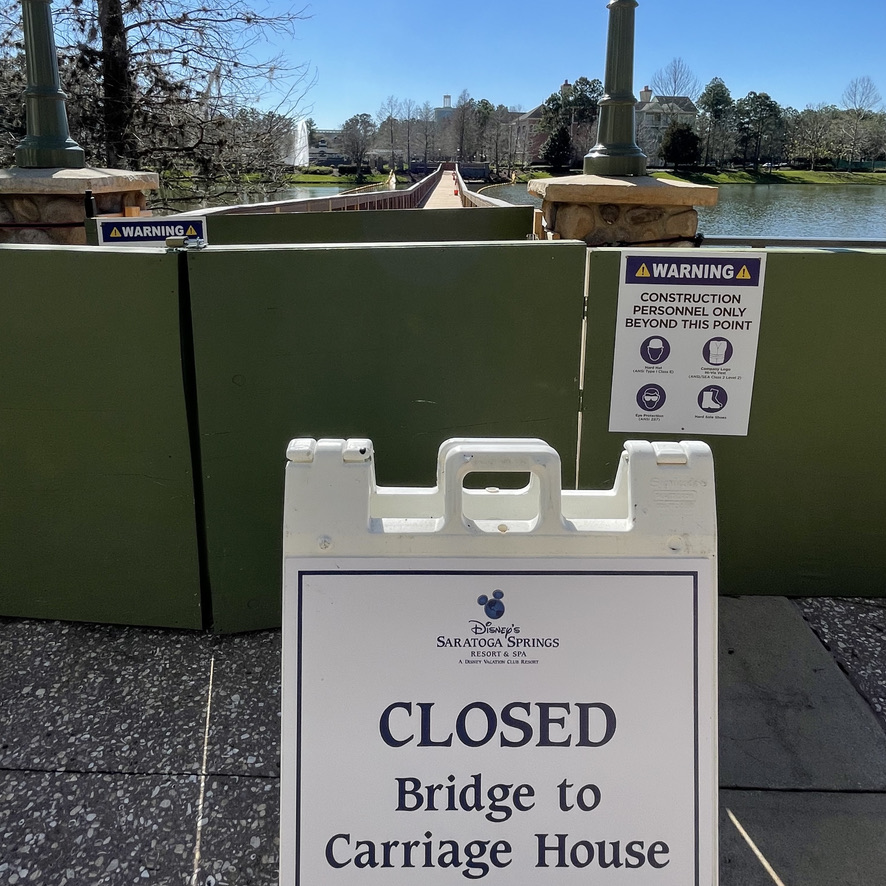 Thanks to our friends from DVCRequest.com for assistance with these photographs. Whether you are a current DVC member with points you are unable to use or a non-member looking to save money on an upcoming Walt Disney World stay, be sure to check out DVCRequest.com for details on the benefits of renting Disney Vacation Club points.
BLOG COMMENTS POWERED BY DISQUS