Disney's Saratoga Springs Resort & Spa is in the final stages of the most extensive Disney Vacation Club refurbishment project ever. This update will provide a look at which areas of the resort are still impacted by the work.
Three of the five neighborhoods of Saratoga Springs have been entirely updated: Congress Park, The Paddock and The Springs. All of the Preferred View rooms are located in these areas, meaning all Preferred reservations going forward will be guaranteed a renovated room. Many of the villas look brand-spanking-new--like The Springs building below--following the first major update since the resort's 2004 opening.
Meanwhile, eight of the 11 buildings with Standard View rooms are also complete. This includes all five buildings in The Paddock along with three of the four buildings in The Grandstand.
The only building in The Grandstand still under construction is the unit with rooms 9101-9436. Lifts are still evident as crews paint and update the building exteriors. This does have the potential to distrupt views in The Grandstand until all work is complete.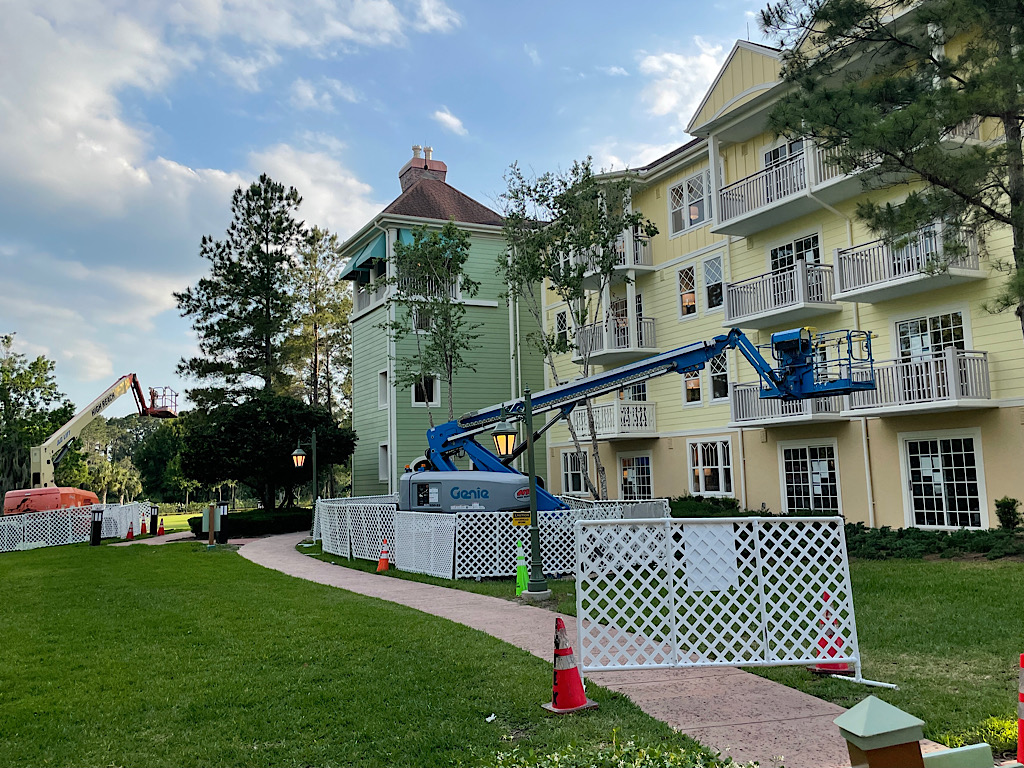 A large portion of the parking lot is still fenced off for worker parking and material delivery.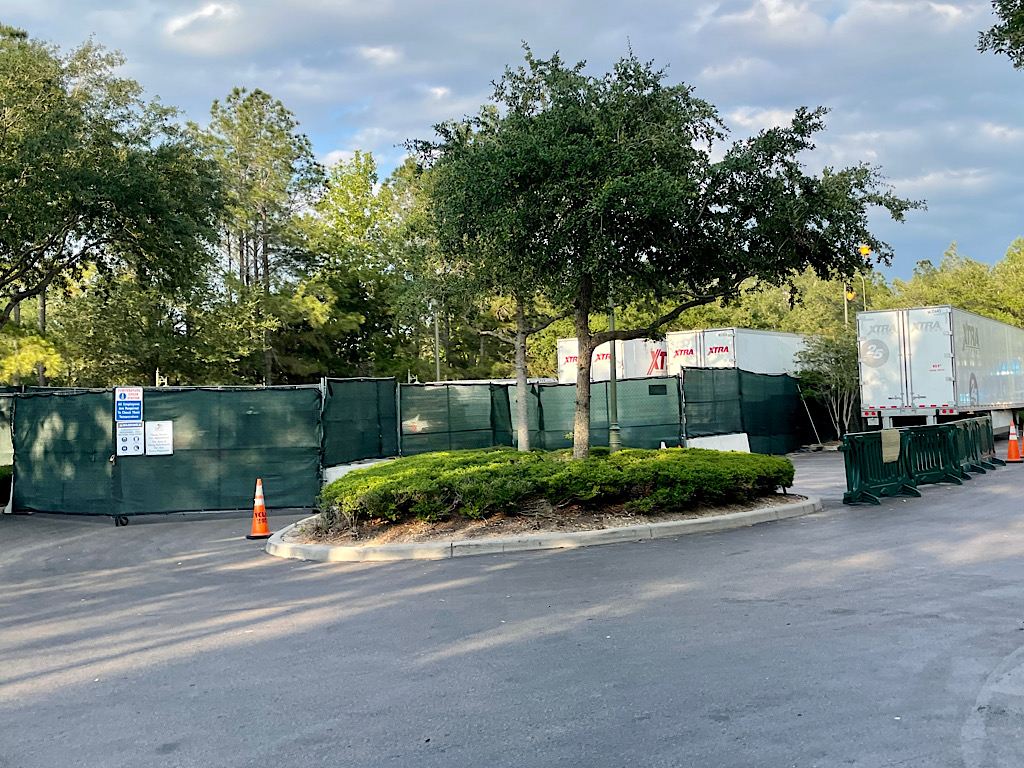 Furniture and fixtures are visible at the building entrance--like these new fold down Murphy Beds waiting to be installed.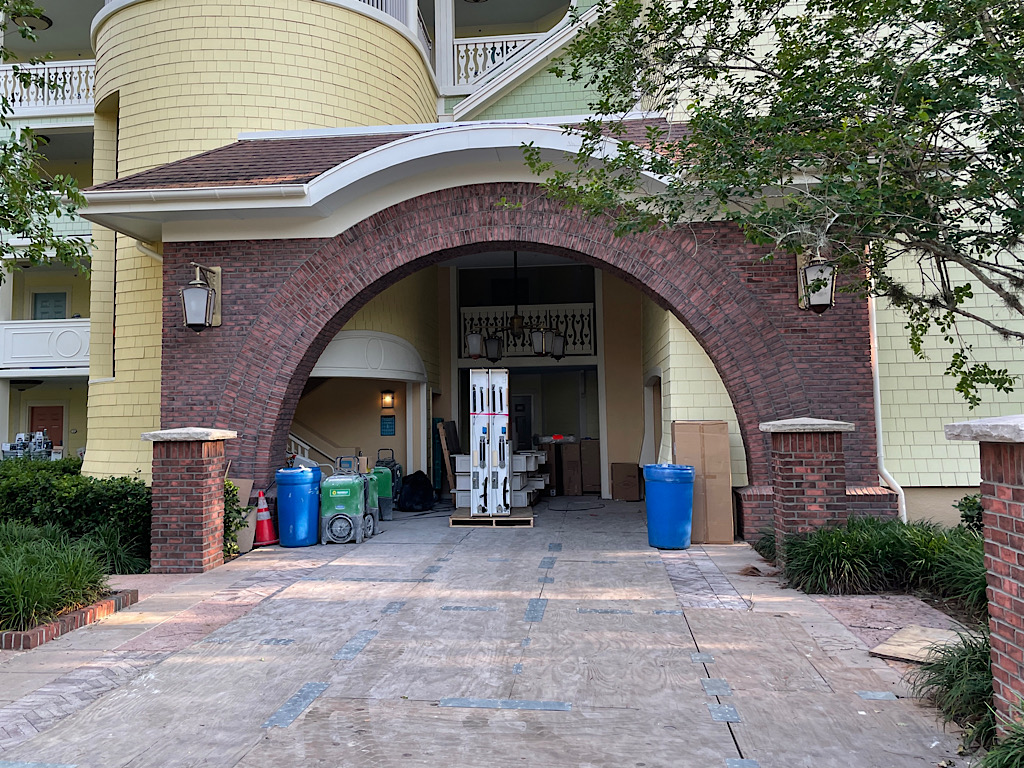 Meanwhile, work has also begun on buildings in The Carousel. The parking lot is screened off and work is evident on villa interiors.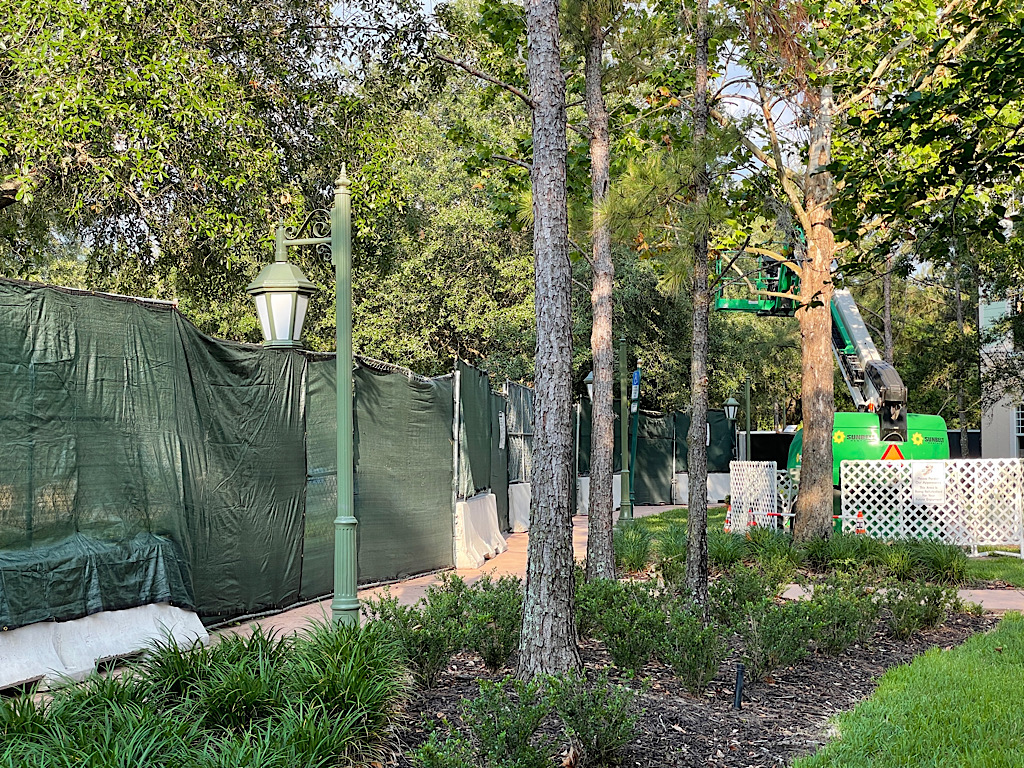 Similar to The Grandstand, lifts are on site to assist crews in painting and repairs on the building exteriors.
Some villas have been completely gutted as crews prepare to install new flooring, kitchen cabinets, fold down beds, bathroom tile & fixtures and much more.
The Saratoga Springs refurbishment began in mid-2019 and is expected to wrap up in early summer 2021. The updates reflect a more neutral color palette with elegant fixtures.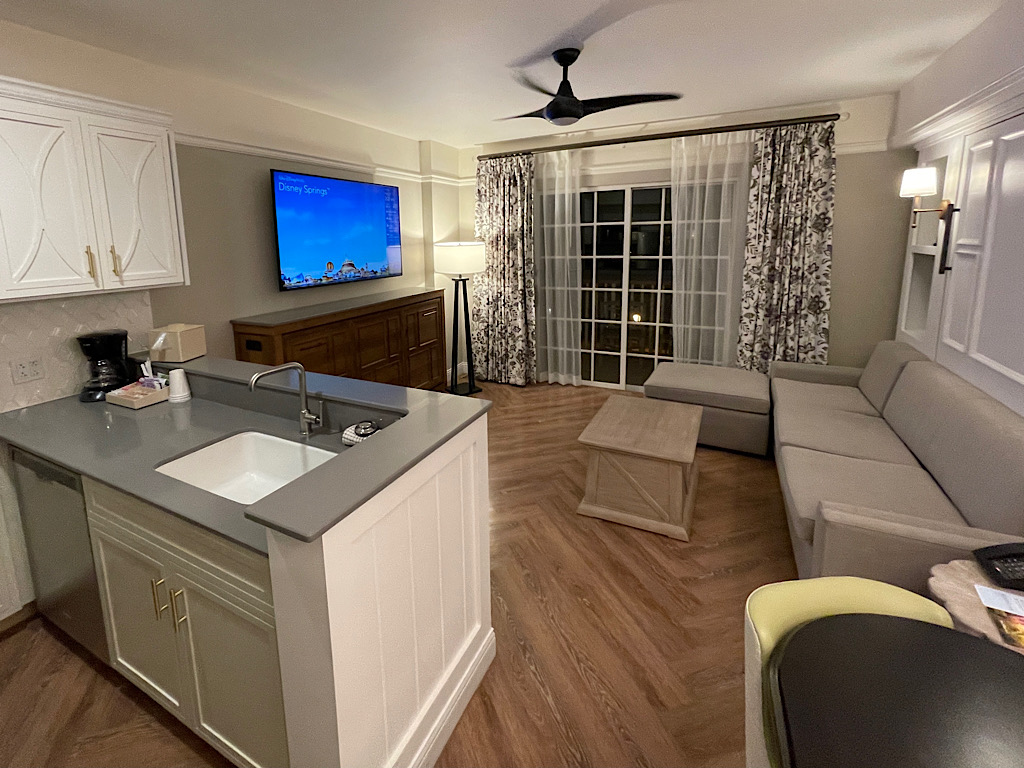 There are no plans to renovate the nearby Treehouse Villas at this time.
Disney Vacation Club renovation schedule currently budgets for one minor or "soft goods" update every 7 years with a major or "hard goods" update every 14 years. Aulani, Disney Vacation Club Villas, Villas at Disney's Grand Floridian Resort & Spa and Disney's Polynesian Villas & Bungalows are all slated for a minor update in 2021, though no details have been recently released. No other major updates are planned for this year. Additional details can be found in our prior coverage.
BLOG COMMENTS POWERED BY DISQUS