Four villas are currently out of service as refurbishment work has begun at Boulder Ridge Villas at Disney's Wilderness Lodge.
Three rooms located on the resort's fourth floor and one on the fifth floor are currently being renovated as the long-delayed project gets under way.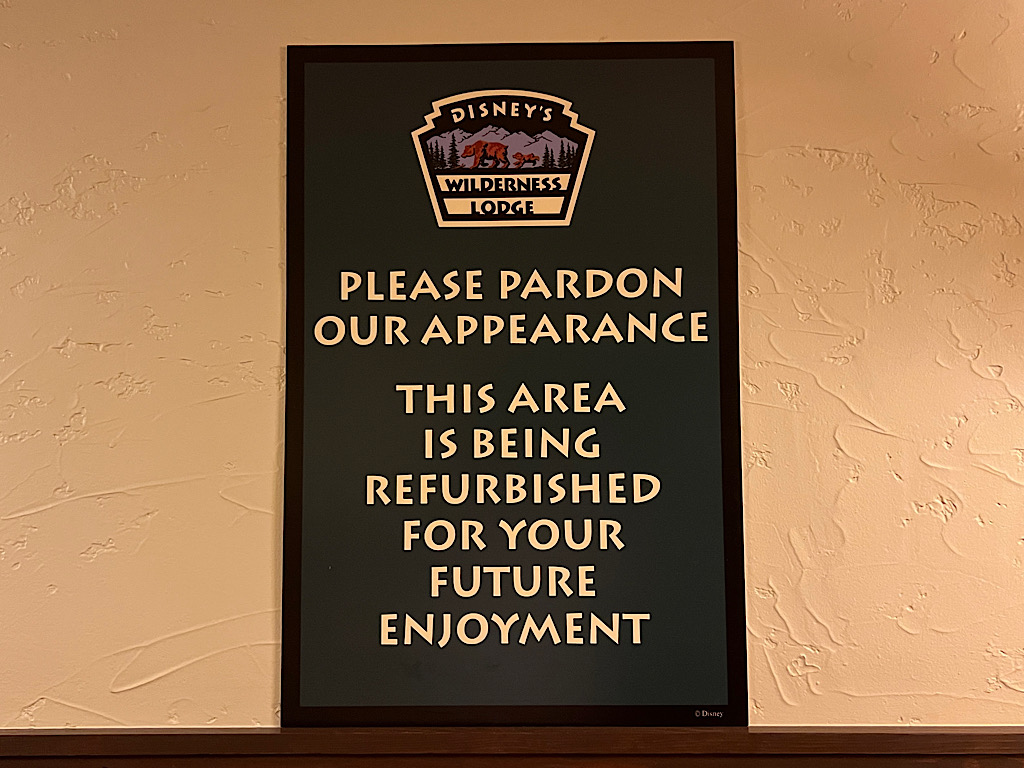 Crews are working on rooms 4531, 4533 and 4535 on the fourth floor and room 5544 on the fifth floor. 4531 is a dedicated Deluxe Studio villa, 4533 and 4535 make up a lock off Two Bedroom villa and 5544 is a dedicated Two Bedroom villa. Hallway carpets outside these villas are covered with protective plastic and the rooms themselves display signage confirming that work is under way.
It is not known if these rooms are intended to be model rooms for the renovations or an indicator that only a handful of rooms will be renovated at a time.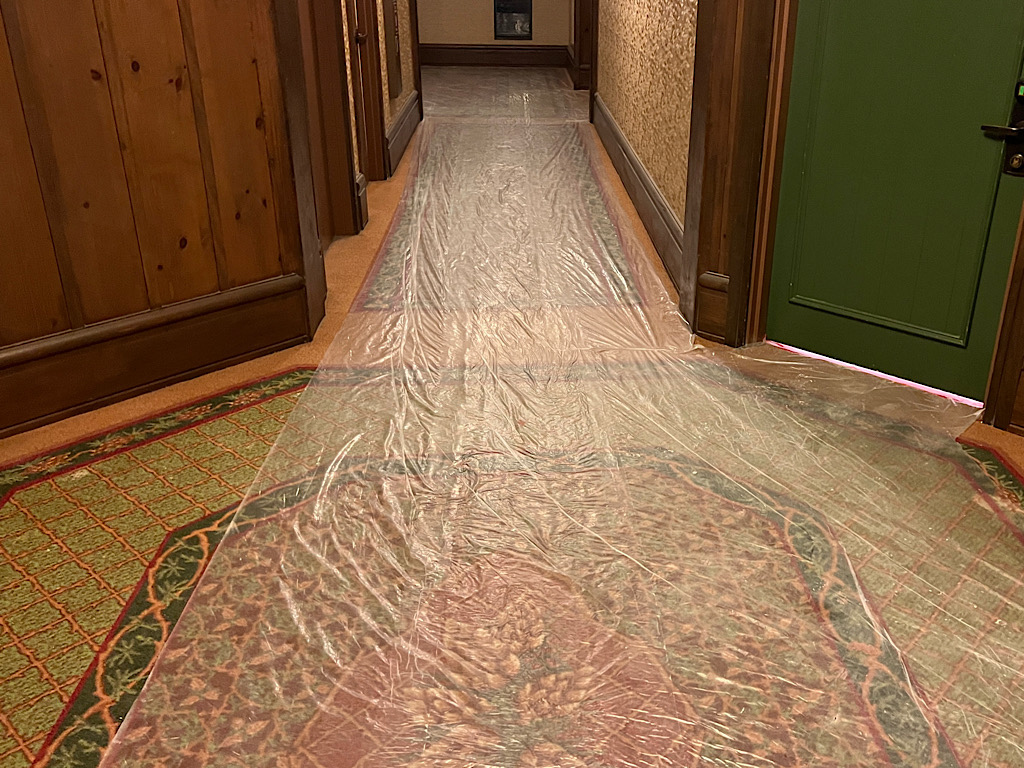 The Boulder Ridge Villa refurb was originally slated for 2020, and later delayed for unknown reasons. Earlier this year DVC Senior VP Bill Diercksen reiterated that the project is still on track, but offered no specific timeline. Permits for the project were filed back in June.
BLOG COMMENTS POWERED BY DISQUS